15 Oct 2019 / CS:GO
StarSeries i-League CS:GO S8: Talent Lineup
There is less than a week left before the first matches of StarSeries i-League CS:GO Season 8 kick off. So it's high time to introduce you a team of commentators and analysts who will cover all the gaming actions from the 21st to 27th of October.
For the English-language studio, we prepared a pleasant surprise for you: the legendary Semmler will cast the matches of StarSeries i-League CS:GO Season 8! Also, we have brought together the cream of the crop to please the fans of HQ CS:GO: Machine and stunna will lead the analysts' desk, assisting SPUNJ, Sean Gares, Maniac and Pimp in revealing all the nuances of the game and making the most accurate forecasts. We invited Anders, Moses, HenryG, JustHarry and Hugo Byron to our casters desk.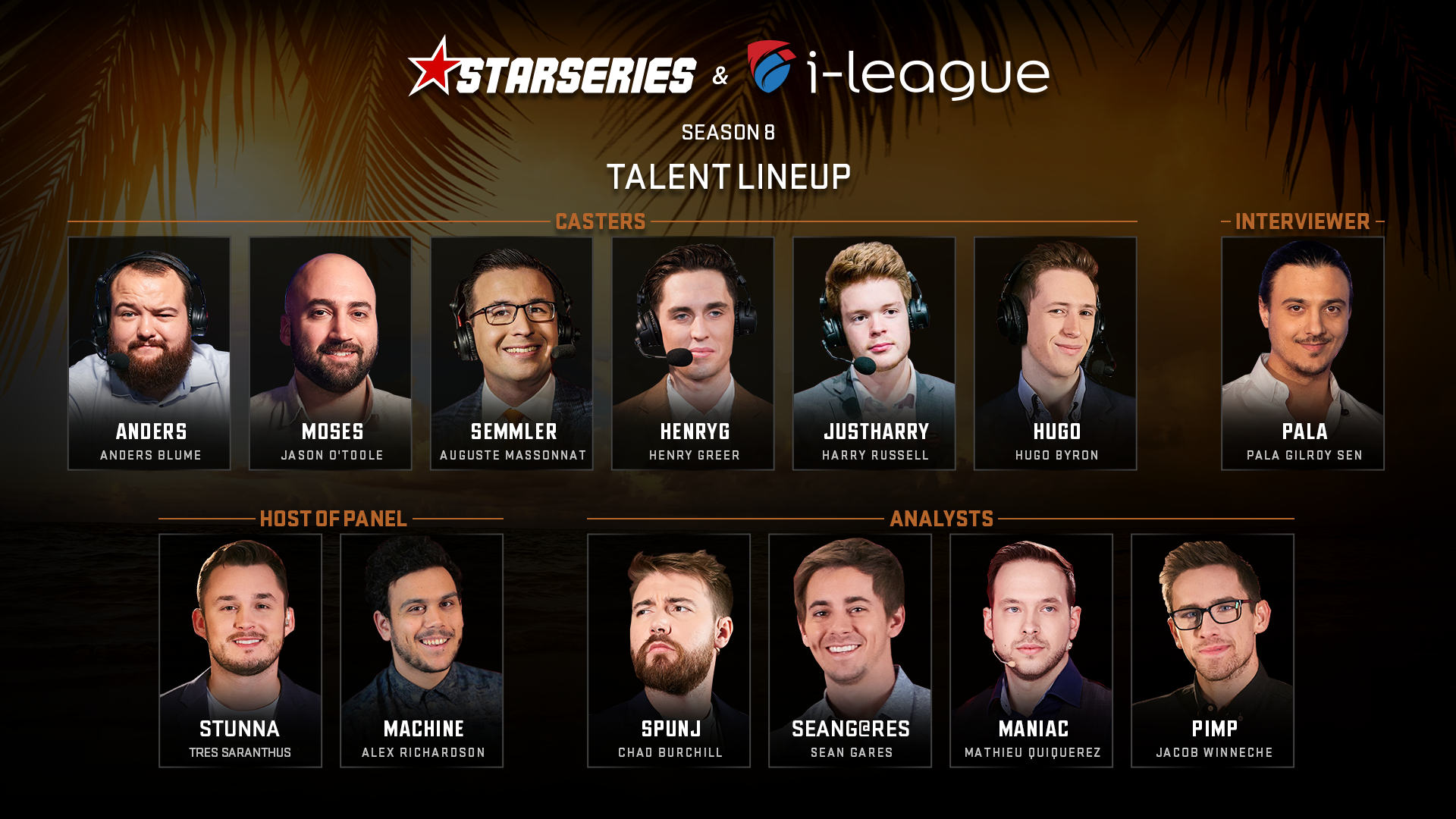 The English-language studio lineup
StarLadder talents as well as invited CS:GO experts are waiting for you in the Russian-language studio to join the stream. At the analysts' desk you will see XAOC, Petr1k and lmbt, with CaspeRRR and Tonya leading the way. The games will be covered by the familiar faces: SL4M, KvaN, HomeR, TAFA, Okpoxa, Leniniw and Dead_Angel.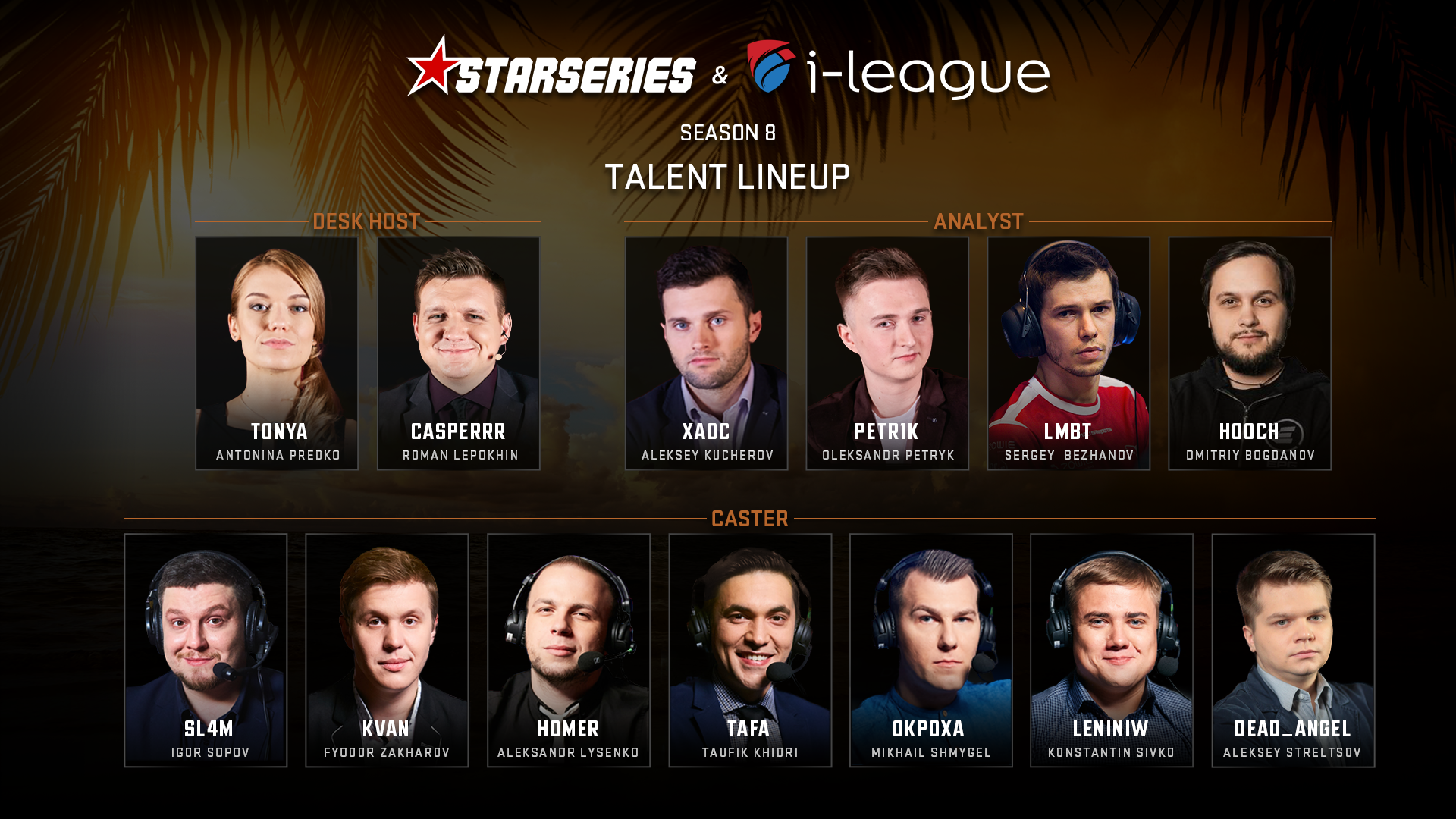 The Russian-language studio lineup:
Observing team
Main channel
Secondary channel
• Arsenii "SHAD3RR" Zakharov
The finals of StarSeries i-League CS:GO Season 8 will be held from 21st to 27th of October in Belek, a Turkish resort city. Stay tuned to official Twitch-channels and watch all the matches held among the best teams.
Follow StarLadder CS:GO on Twitter and Facebook and be kept up-to-date on the latest news at StarSeries i-League S8!