6 Mar 2020 / Dota 2
StarLadder ImbaTV Dota 2 Minor: Playoffs Draw 
After the second day of the StarLadder ImbaTV Dota 2 Minor, we knew the names of all teams advanced to playoffs. BOOM Esports and Alliance won their decisive matches and will face Gambit and Team Aster in the next round.
Group A day two began extremely well for BOOM Esports. In the first match, the team from Indonesia kicked off business associates, and right after that they faced with forZe eSports. The first map of the match ended in a favour of the Russian, but after a short break BOOM found their game, made the score even and squeezed the opponent on the decisive map, 2:1.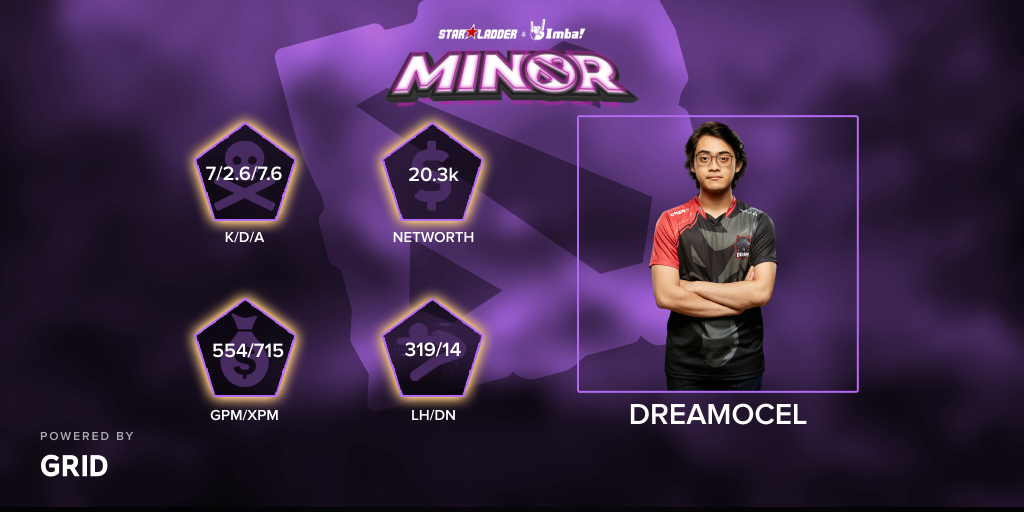 Group B matches were more predictable. CR4ZY, though not without problems, but dealt with the Brazilians from NoPing e-sports. And in the second match, they could not oppose anything to Alliance - 2:0 and a well-deserved place in the playoffs for the European mix.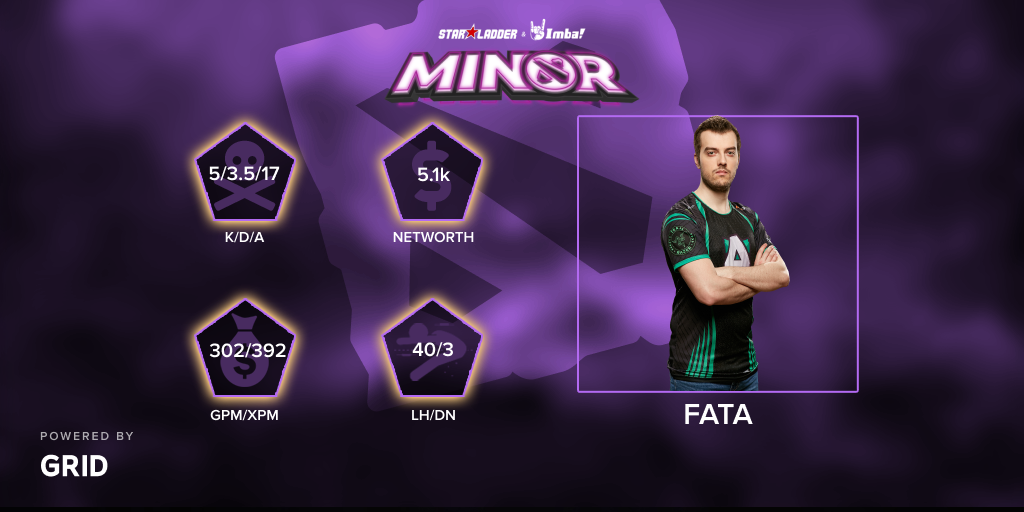 Tomorrow, March 7, we will observe the first playoffs matches, and also will find out the name of the first finalist of StarLadder ImbaTV Dota 2 Minor.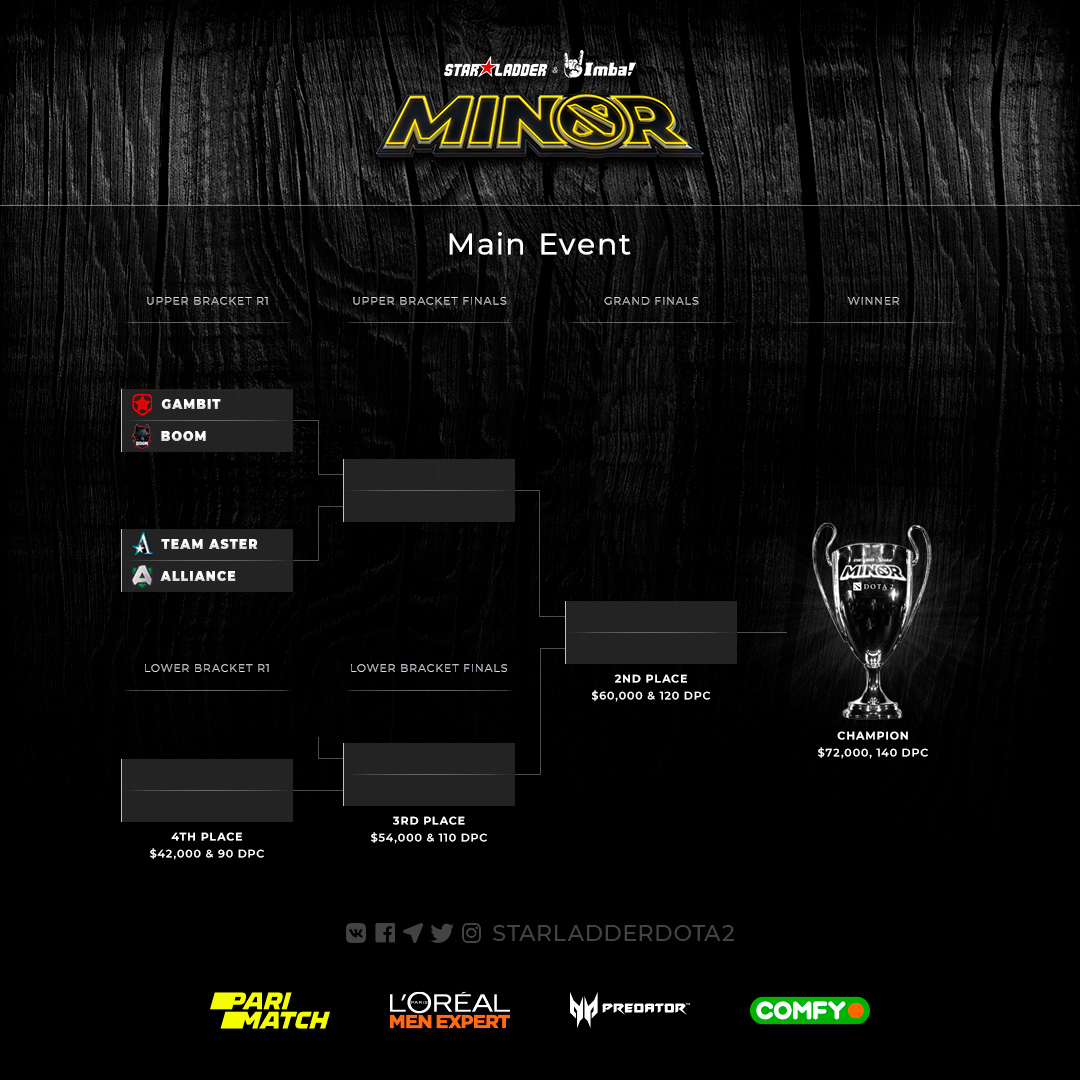 StarLadder ImbaTV Dota 2 Minor playoffs draw
In the first match of the upper bracket of the playoffs, Gambit will play with BOOM Esports. After such a confident group stage from the CIS team, the Indonesians will have to prepare very seriously for the match. As for Gambit, it will be enough to show the same game that upset Alliance in the finals of the upper bracket of the group stage.
In the second match, Team Aster, the winner of Group A, will meet Alliance, who won the decisive match and took second place in Group B. Until that time, Chinese mighty five have not lost a single map in the tournament, but will this affect Alliance's confidence? You can find out, join the channel Twitch.tv/dotastarladder_en.
Right after the semifinals, elimination match and the upper bracket final will be held. Follow the StarLadder ImbaTV Dota 2 Minor on our website, as well as in our socials: