5 Feb 2020 / Dota 2
StarLadder ImbaTV Dota 2 Minor: detailed info on qualifiers 
Online qualifiers for StarLadder ImbaTV Dota 2 Minor will take place from 13th to 14th of February in five regions at a time, while Chinese qualifier will be held on February 18-19. China, South-Eastern Asia, South America and Europe received a slot on the LAN-finals each, while the representatives of CIS region and North America will be fighting for two tickets to Kyiv.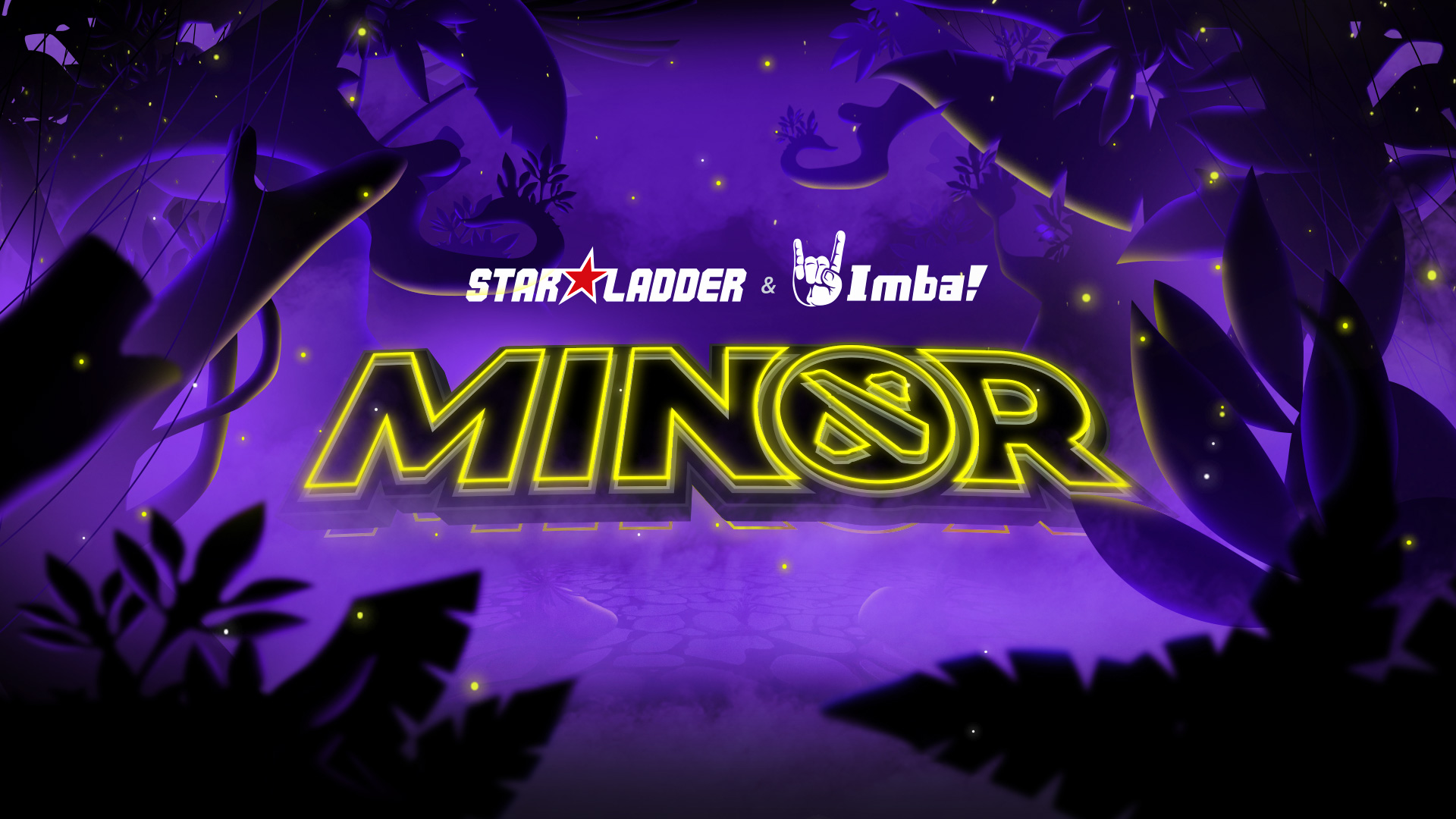 The qualifiers will be attended by teams, who failed to qualify for the next Major tournament, but still reached the finish line on the top places. The lineup of participants will be revealed right before the start of the qualifiers.
Each regional qualifier will be held in the Double-Elimination format with Bo3 matches. The main difference between the regions will be the fact that CIS and North America will have a lower bracket final as a decider-match, played up to three wins (Bo5), while for other regions the crucial match will be Grand Final, held also in Best-of-5.
Schedule of the qualifiers for StarLadder ImbaTV Dota 2 Minor (CET)
South-Eastern Asia
February 13th
• 03:00 Opening match #1
• 06:00 Opening match #2
• 09:00 Elimination-match, lower bracket
• 12:00 Upper bracket final
February 14th
• 03:00 Lower bracket final
• 06:00 Grand Final
CIS
February 13th
• 09:00 Opening match #1
• 12:00 Opening match #2
• 15:00 Upper bracket final
February 14th
• 11:00 Elimination-match, lower bracket
• 14:00 Lower bracket final
*Grand Final won't be played
Europe
February 13th
• 10:00 Opening match #1
• 13:00 Opening match #2
• 16:00 Elimination-match, lower bracket
• 19:00 Upper bracket final
February 14th
• 11:00 Lower bracket final
• 14:00 Grand Final
North America
February 13th
• 19:00 Opening match #1
• 22:00 Opening match #2
• 01:00 Upper bracket final
February 14th
• 19:00 Elimination-match, lower bracket
• 22:00 Lower bracket final
*Grand Final won't be played
South America
February 13th
• 15:00 Opening match #1
• 18:00 Opening match #2
• 21:00 Elimination-match, lower bracket
• 00:00 Upper bracket final
February 14th
• 19:00 Lower bracket final
• 22:00 Grand Final
China
February 18th
• 03:00 Opening match #1
• 06:00 Opening match #2
• 09:00 Elimination-match, lower bracket
• 12:00 Upper bracket final
February 19th
• 03:00 Lower bracket final
• 06:00 Grand Final
Subscribe to our socials for latest updates and match announcements: