5 Sep 2019 / CS:GO
Renegades and AVANGAR move on to semifinals of StarLadder Major Berlin 2019
Renegades and AVANGAR have advanced to the semifinal stage of StarLadder Major Berlin 2019, taking down ENCE Esports and Team Vitality, respectively, in the opening matches of the Playoffs.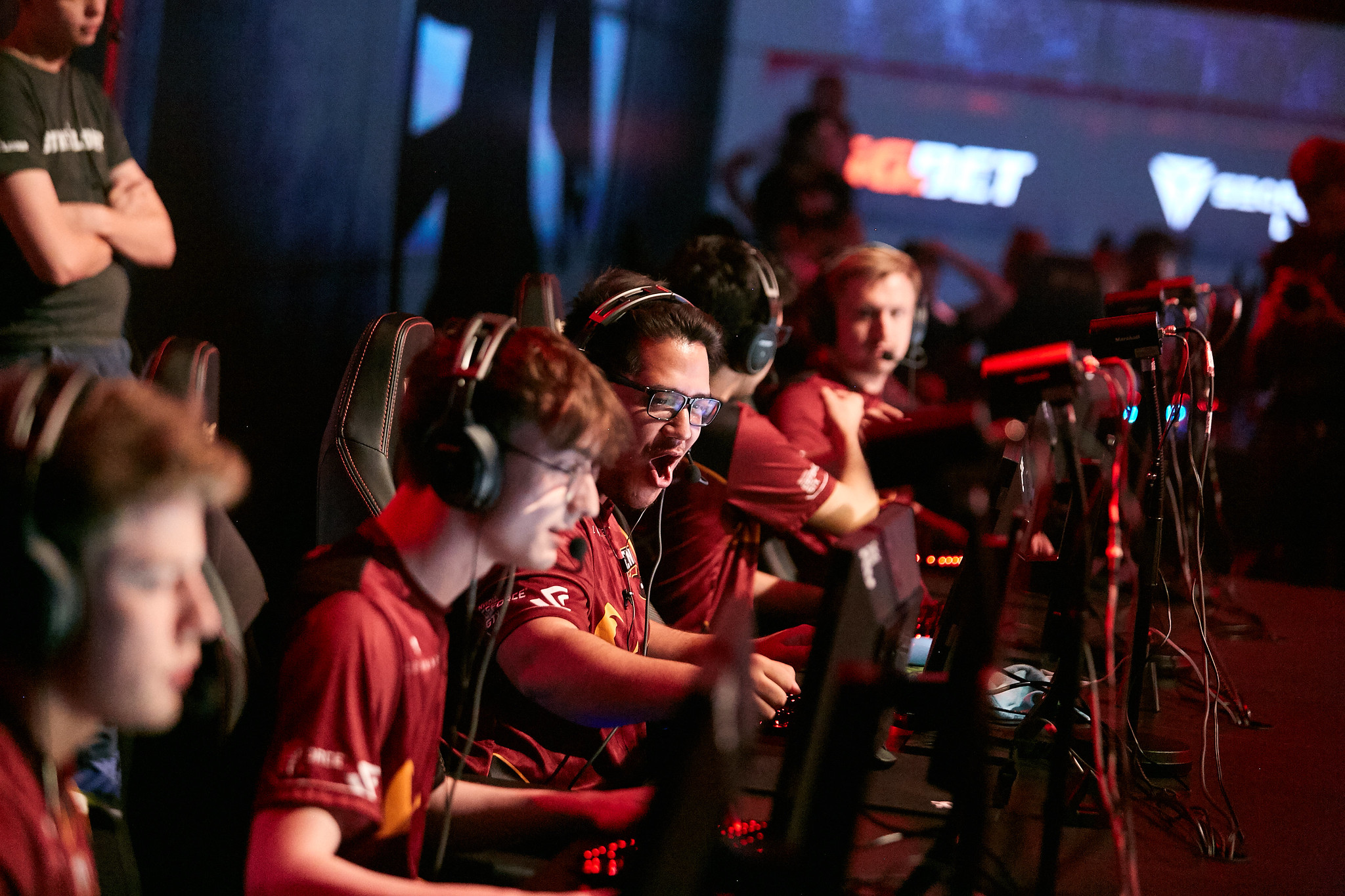 Renegades have made it to the semifinals of
StarLadder Major Berlin 2019
Renegades started off crushing the Finns 16-5 on Mirage, with Justin "jks" Savage finishing the game on top of the scoreboard while having a 1.72 KDR. On the next map, Nuke, ENCE had a good T half as they picked up 9 rounds in the first half, but Renegades managed to mount a comeback and closed out the game at 16-12.
After that, the Frenchmen of Team Vitality faced off against AVANGAR. The Kazakh team got off to a good start by winning the enemy's pick Mirage 16-9, but Vitality managed to tie the score as they prevailed 16-11 on Inferno, where Mathieu "ZywOo" Herbaut deliver an MVP performance with 1.63 KDR (28-12 K-D). It all came down to Dust II, where AVANGAR outclassed their opposition 16-10 after scoring 12 rounds on the T side.
ENCE Esports and Team Vitality are eliminated from StarLadder Major Berlin 2019. Both of them finish on the 5-8th place and secure $35,000 of the prize pool. On the other hand, Renegades and AVANGAR qualify for semifinals of this Major. They will play against each other on September 7 and fight for a spot in the grand finals.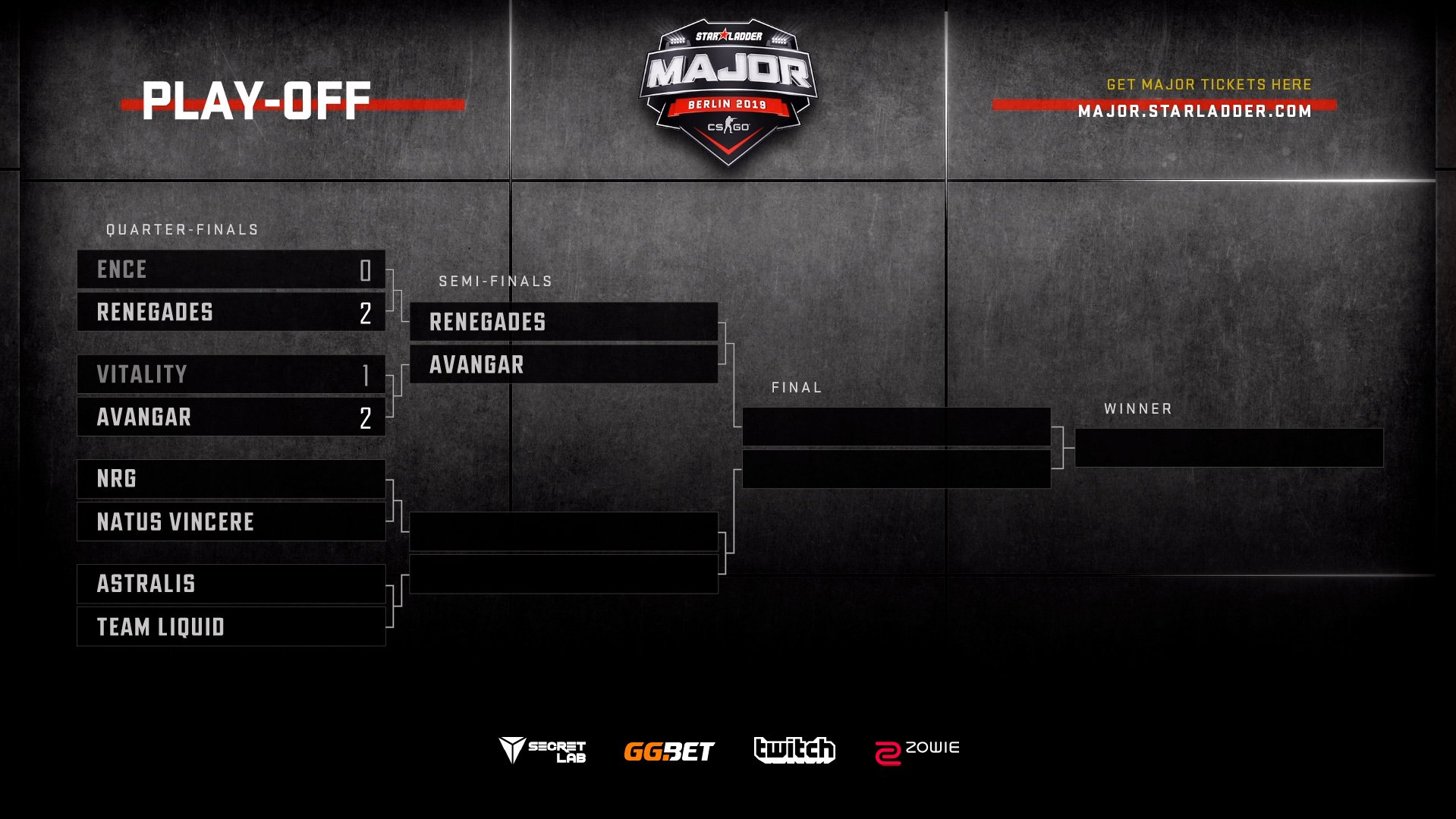 Subscribe to StarLadder CS:GO on Facebook and Twitter to follow the news on StarLadder Major Berlin 2019.