8 Jun 2020 / PUBG
PCS 1 Europe Group Stage Seeding and Schedule
The final circle closed on Europe's PCS 1 regional qualifiers last week, where 12 teams secured their places at the upcoming Group Stage. Congrats to the following squads:
Europe West:
Team Quantum, GameFraym, Redline, With Potential, team sniip
Europe East:
Brute Force, The Nuclear Penguins, UNITY, AfterAlt
Middle East & Africa:
Istanbul Wildcats, Blaze Esports, Besiktas Esports
Each team will be seeded into one of three groups alongside 12 of the best rosters in Europe. These 24 teams will match up across the next six days, with the top 16 overall progressing to the PCS 1 finals later this month.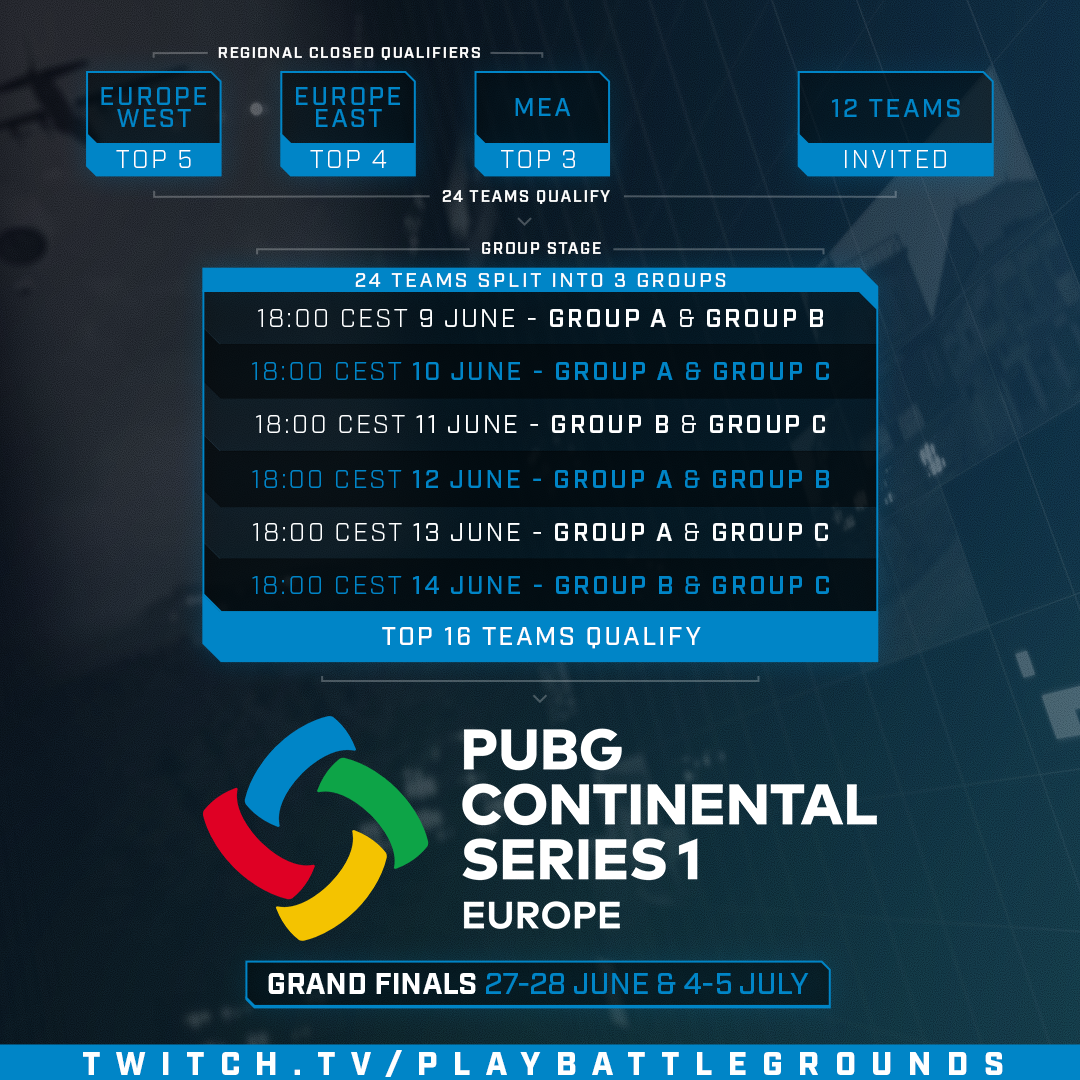 You can check out the full group breakdown below and join us live from 18:00 CEST tomorrow at twitch.tv/playbattlegrounds to follow the action.
Group A
• FaZe Clan
• Raise Your Edge
• Tornado Energy
• BetterLuckNxTime
• GameFraym
• The Nuclear Penguins
• With Potential
• team sniip
Group B
• Natus Vincere
• ENCE
• Northern Lights
• Team Red Zone
• Team Quantum
• Istanbul Wildcats
• UNITY
• Besiktas Esports
Group C
• TSM
• Team Liquid
• Omaken Sports
• Tempus
• Brute Force
• Redline
• Blaze Esports
• AfterAlt
Which group looks most stacked to you? Let us know on Twitter and Instagram and check back here often for all the latest PUBG Esports updates!