25 Apr 2020 / CS:GO
Hellcase Cup 8 registration is open - anyone willing can sign up now
Hellcase and StarLadder are glad to announce the new season of Hellcase Cup 8. This time the tournament can be attended by everyone willing to try his hand in the open qualifiers. And the registration is open now! Tournament prize pool will consist of the initial $10.000 and the amount of money, crowdfunded from the purchase of special cases on a website hellcase.com.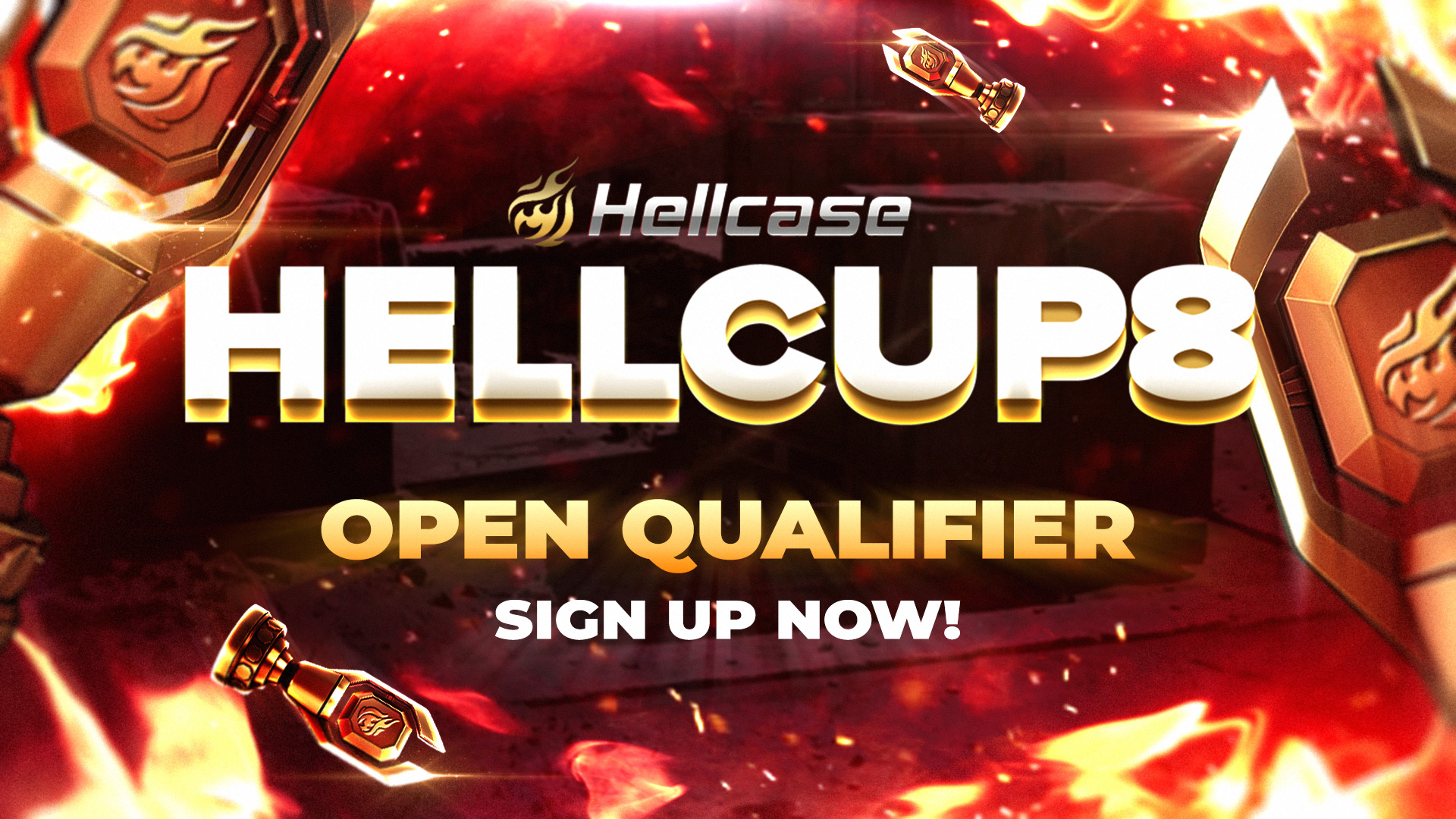 There will be 4 of the strongest teams to pass to the main stage from the open qualifier. In the group stage they will be accompanied by 12 invited teams, in order to make 4 groups with 4 teams in each. The format of the group stage will be a Double-Elimination bracket of the playoffs with the matches up to two wins (Во3).
Four teams - winners of the groups - will advance to the playoffs, where they will be joined by 4 invited teams more. In such a lineup, within the Double-Elimination bracket of the playoffs and matches up to two wins (Во3), the teams will decide the destiny of a prize fund.
Schedule of Hellcase Cup 8:
• 25th of April — registration for open qualifiers kicks off
• 2-3rd of May — open qualifiers
• 18th of May — 14th of June - group stage
• 23-28th of June — playoffs
Open qualifiers for Hellcase Cup 8 is a great opportunity for young talents and less popular teams to prove themselves, and to take a share of the prize fund. In the previous season the money prize exceeded $60,000 due to crowdfunding, which makes it worth participating!