31 May 2022 / CS:GO
CS.MONEY, Hellcase and Take My Muffin to support GET Dubai 2022
The GET Dubai 2022 tournament in CS: GO will be held from June 9 to 11, and the best teams from all over the world will try their hand in the fight for $250,000. The tournament and participants will be supported by well-known brands in the esports community, namely CS.MONEY, Hellcase and Take My Muffin.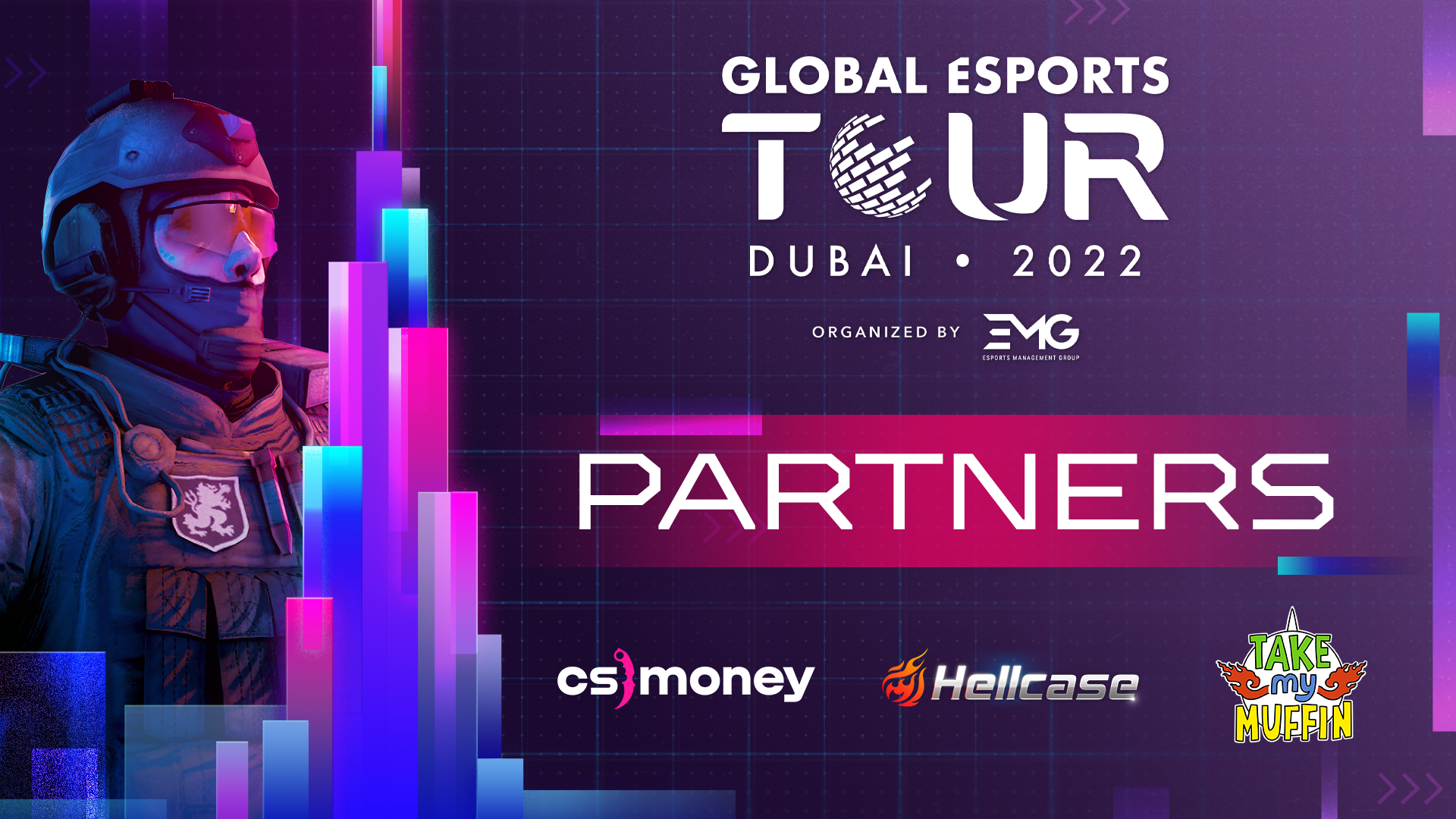 Hellcase is a case opening website with the biggest fan base over the World. Users can choose one of dozens of unique cases, enjoy bright memorable design, play several improved or completely redesigned features like case battle and upgrader. Hellcase provides support for several esports tournaments as well as gives hundreds of skins for free to users in giveaways.
CS.MONEY, part of the EX CORP. holding, is a leading CS:GO skin trading platform that allows users to easily buy and sell any of the game's weapon skins, stickers and items. The platform and its ecosystem serve both the players looking to customize their own style to enjoy their gameplay more, and the experienced skin traders who require liquidity, security and low fees as they exchange skins on a daily basis.
Artsiom Rabtsau, Chief Marketing Officer at CS.MONEY, said: "Being a partner of this tournament gives us a unique opportunity to support the growing popularity of CS:GO and esports in the MENA region and bring more emotions to fans worldwide with spectacular matches."
Take My Muffin is the first adult animated series in the history of the Internet, which is being created entirely with the financial support of the cryptocommunity through the sale of NFT tokens, crypto-partnerships and the sale of crypto-tokens of the series itself.
Pavel Muntyan, Producer of Take My Muffin show: "Essentially, Take My Muffin is a Crypto Original! Anyone can become a participant in this unique experiment that has the potential to revolutionize the world of animation! And not just a participant, but a crypto-shareholder! And this is not a project — because the series has already started airing!"
To keep up with the latest GET Dubai 2022 news, visit the tournament's official site or follow accounts on Facebook, Twitter, Instagram, and the best moments will be posted on TikTok.