27 Oct 2019 / CS:GO
Evil Geniuses claims StarSeries i-League CS:GO Season 8 trophy
Evil Geniuses have won StarSeries i-League CS:GO Season 8 and have claimed the Champions Cup along with $250,000 in prize money. Previously, the North American squad entered the top-four in StarLadder series regularly, however, this is the team's first StarSeries Cup.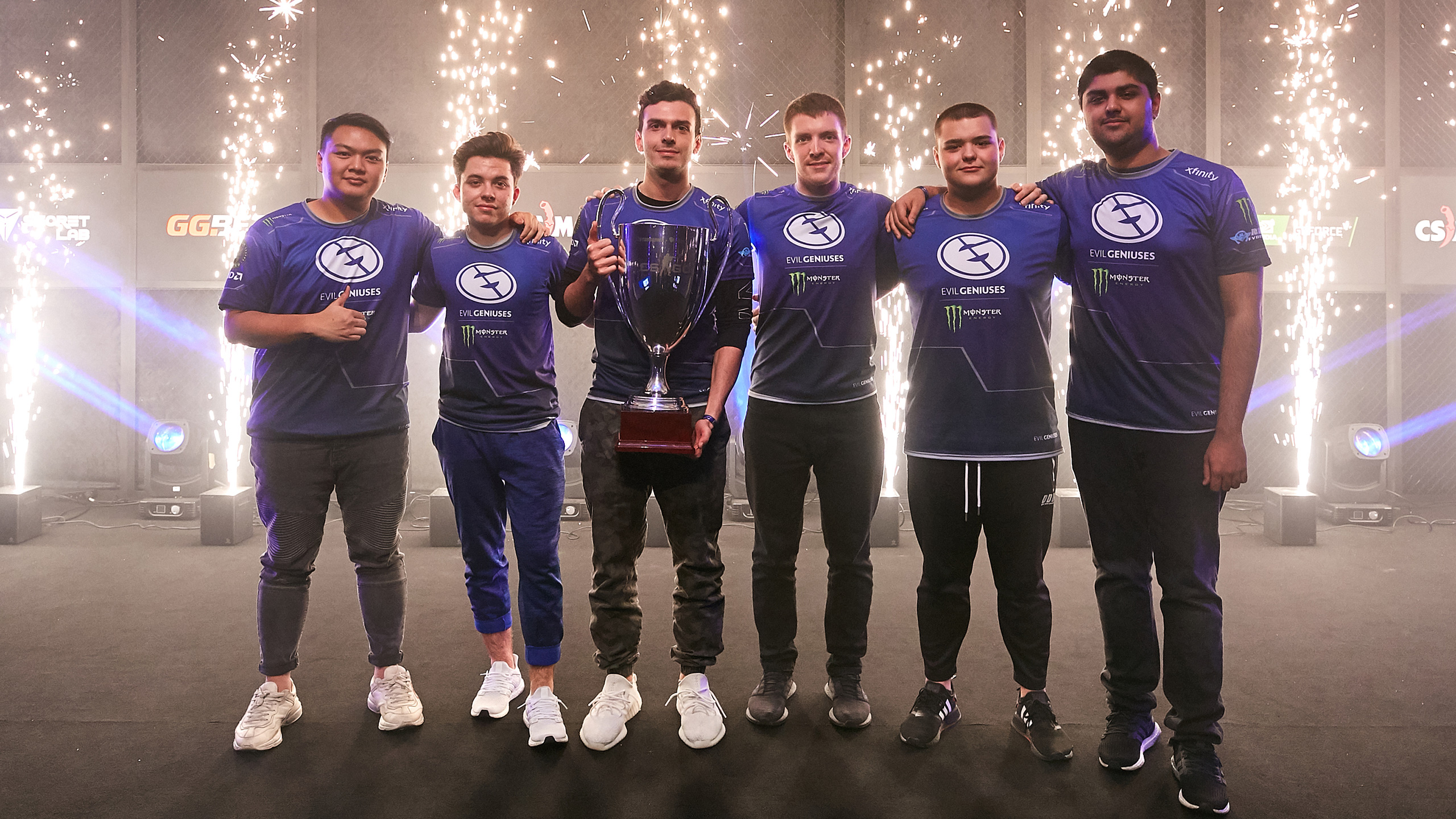 Prior to the start of the tournament, Evil Geniuses entered as a strong favorite. Their commanding performance at the StarLadder Major in Berlin, matched with their consistency as a team formed high expectations. During the group stage, EG finished in second place after dropping one match to NiP. In the playoffs, Evil Geniuses sent Renegades to the lower bracket in the first match, then beat Fnatic twice. Once in the upper bracket final, and then again in the Grand Final.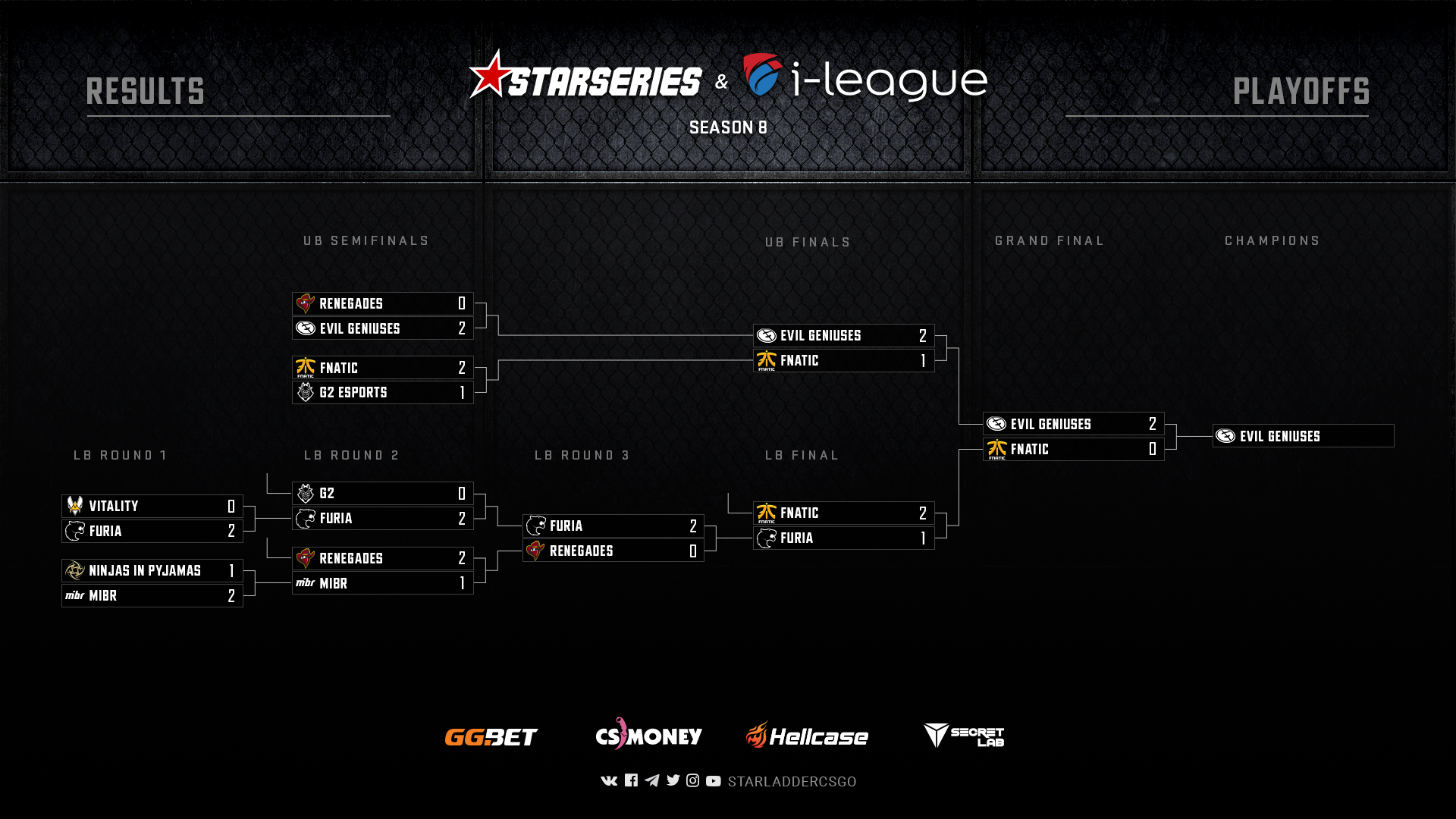 The Grand Finals began on Dust II, chosen by Evil Geniuses. In the first half, and to the surprise of many, Fnatic were able to take the opening nine rounds on T-Side. Though the team wasn't able to maintain this pace and struggled defensively before eventually losing 16:12. The Swedes started their map, Mirage, with a comfortable score of 6:9. They again failed to realize an advantage on the CT side, losing all rounds of the second half and the match with a score of 16:9.
Ethan "Ethan" Arnold was awarded the "Most Valuable Player" by HLTV, the first MVP award for the 19-year-old player.
StarSeries i-League CS:GO Season 8 prize pool distribution:
| | | |
| --- | --- | --- |
| Place | Team | Prize money |
| 1 place | Evil Geniuses | $250,000 |
| 2 place | Fnatic | $80,000 |
| 3 place | FURIA Esports | $40,000 |
| 4 place | Renegades | $25,000 |
| 5-6 place | G2 Esports | $15,000 |
| 5-6 place | MIBR | $15,000 |
| 7-8 place | Team Vitality | $12,500 |
| 7-8 place | Ninjas in Pyjamas | $12,500 |
| 9-12 place | North | $7,500 |
| 9-12 place | mousesports | $7,500 |
| 9-12 place | AVANGAR | $7,500 |
| 9-12 place | Heroic | $7,500 |
| 13-16 place | Imperial e-Sports | $5,000 |
| 13-16 place | Invictus Gaming | $5,000 |
| 13-16 place | 5Power Gaming | $5,000 |
| 13-16 place | Natus Vincere | $5,000 |
* * *