21 Jun 2021 / CS:GO
Closed Qualifiers for StarLadder CIS RMR, 5 teams advanced to the main event
100PINGGODS, forZe, Nemiga Gaming, Entropiq and k23 have earned their slots in the group stage of the StarLadder CIS RMR tournament, where they will be joined with invited teams, to battle out for the $100,000 and 8,750 RMR points. StarLadder CIS RMR main event will be held from June 27 to July 4.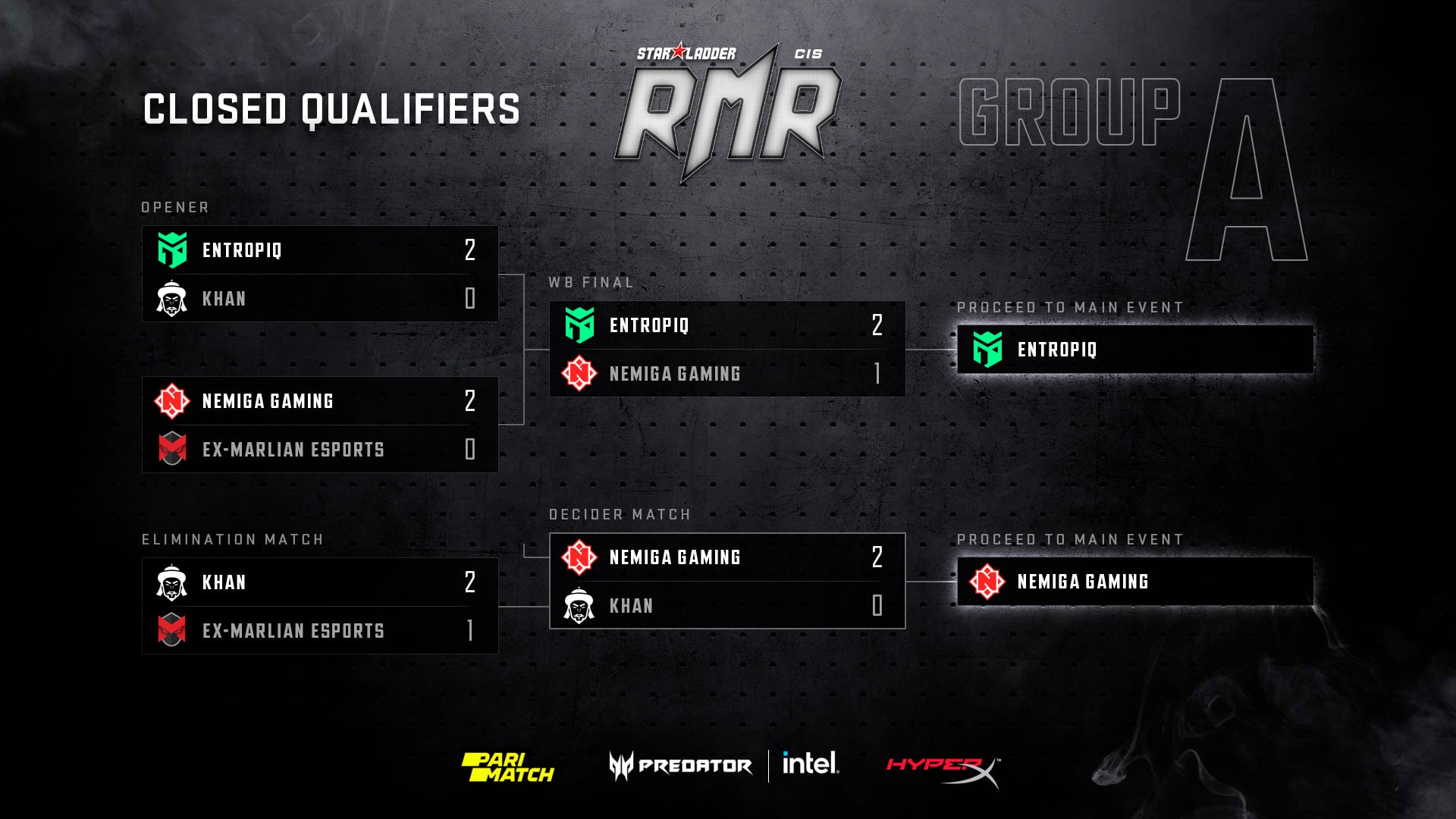 In Group A of the Closed Qualifiers, the Entropiq team proved themselves as undisputed leaders and took first place. Nemiga Gaming won the lower bracket final against KHAN to earn second place.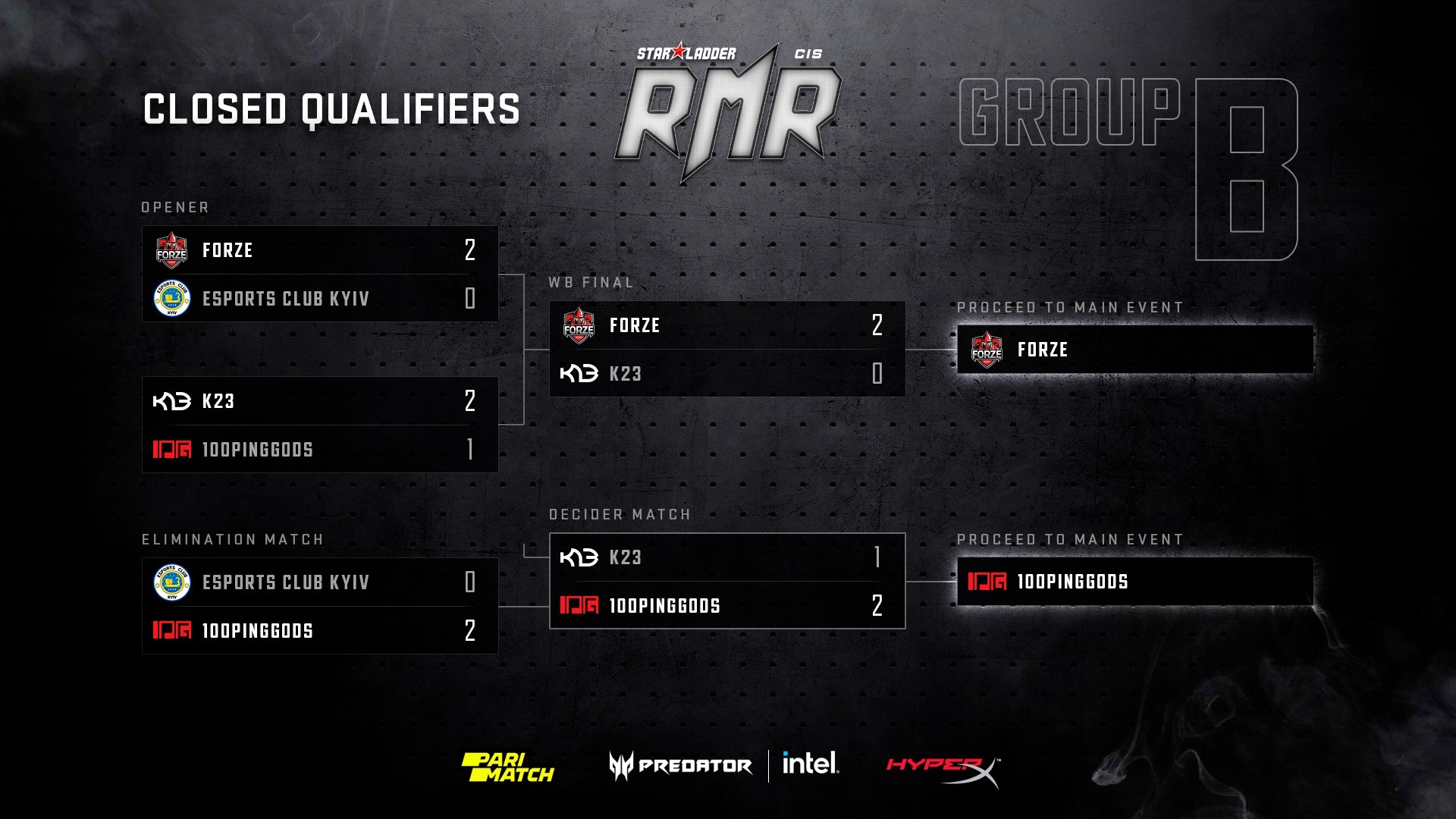 In group B, forZe took 1st place without doubts, with a 2:0 score each. But then 100PINGGODS surprised everyone. The team from Kazakhstan lost in the first match and fell into the lower bracket, but in the next matches they outplayed both Esports Club Kyiv and k23.
In the match for the fifth slot to the StarLadder CIS RMR main event, k23 and KHAN met. The first turned out to be stronger in the Bo3 series and secured their way into the final battle.
In the group stage of StarLadder CIS RMR, the winners of the closed qualifiers will face the invited teams: Team Spirit, Natus Vincere, Gambit Esports, Virtus.pro and Akuma.
Read also: Direct Invites & Response to CIS Teams' Open Letter
Stay tuned to official Twitch-channels and watch all the matches held among the best teams.
Follow the StarLadder CIS RMR news on StarLadder.com and on our social networks Facebook and Twitter.