7 Mar 2020 / Dota 2
Team Aster the first to advance to StarLadder ImbaTV Dota 2 Minor Finals
Team Aster had an excellent series of two back-to-back wins on the third day and became the first team to reach the StarLadder ImbaTV Dota 2 Minor finals.
In the first match of the playoffs, Team Aster dealt with the Alliance without any problems, sending them to the lower bracket. Then the team from China faced the invincible so far Gambit. But the confident game from ChYuan on Outworld Devourer helped them to withstand all Gambit attempts to seize the initiative on the first map, and the Alchemist simply dominated on the second. As a result, Team Aster won the match 2-0 and reached the StarLadder ImbaTV Dota 2 Minor finals.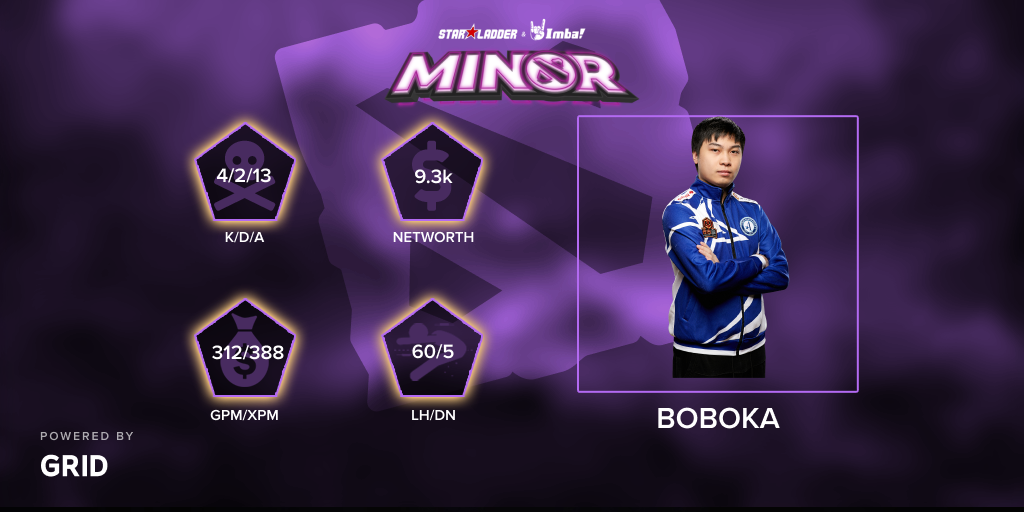 Only two matches left, and we will find out the name of the new champion StarLadder ImbaTV Dota 2 Minor. Tomorrow, March 8, Alliance and Gambit will be the first to play. These teams met in the upper bracket final of the of Group B, and CIS mix won 2-0. Have Alliance made conclusions and will they be able to contrast the pressure of dream` and gpk? Join https://www.twitch.tv/starladder1 at 13:00 CET time and you will see everything for yourself!
The Grand Final of StarLadder ImbaTV Dota 2 Minor will begin at 18:00 local time and we will see at least 3 maps played by Team Aster, because of Best-of-5 format.
You can follow StarLadder ImbaTV Dota 2 Minor on our website, as well as by subscribing on StarLadder on socials: