8 Mar 2020 / Dota 2
Team Aster became undefeated on StarLadder ImbaTV Dota 2 Minor
Team Aster did not lose a single match for the entire StarLadder ImbaTV Dota 2 Minor LAN finals and deservedly raised the Champions Cup. In addition to the main trophy, they received $72,000 in prize money, 140 DPC points and a ticket to the next Major of the season - ESL One Los Angeles.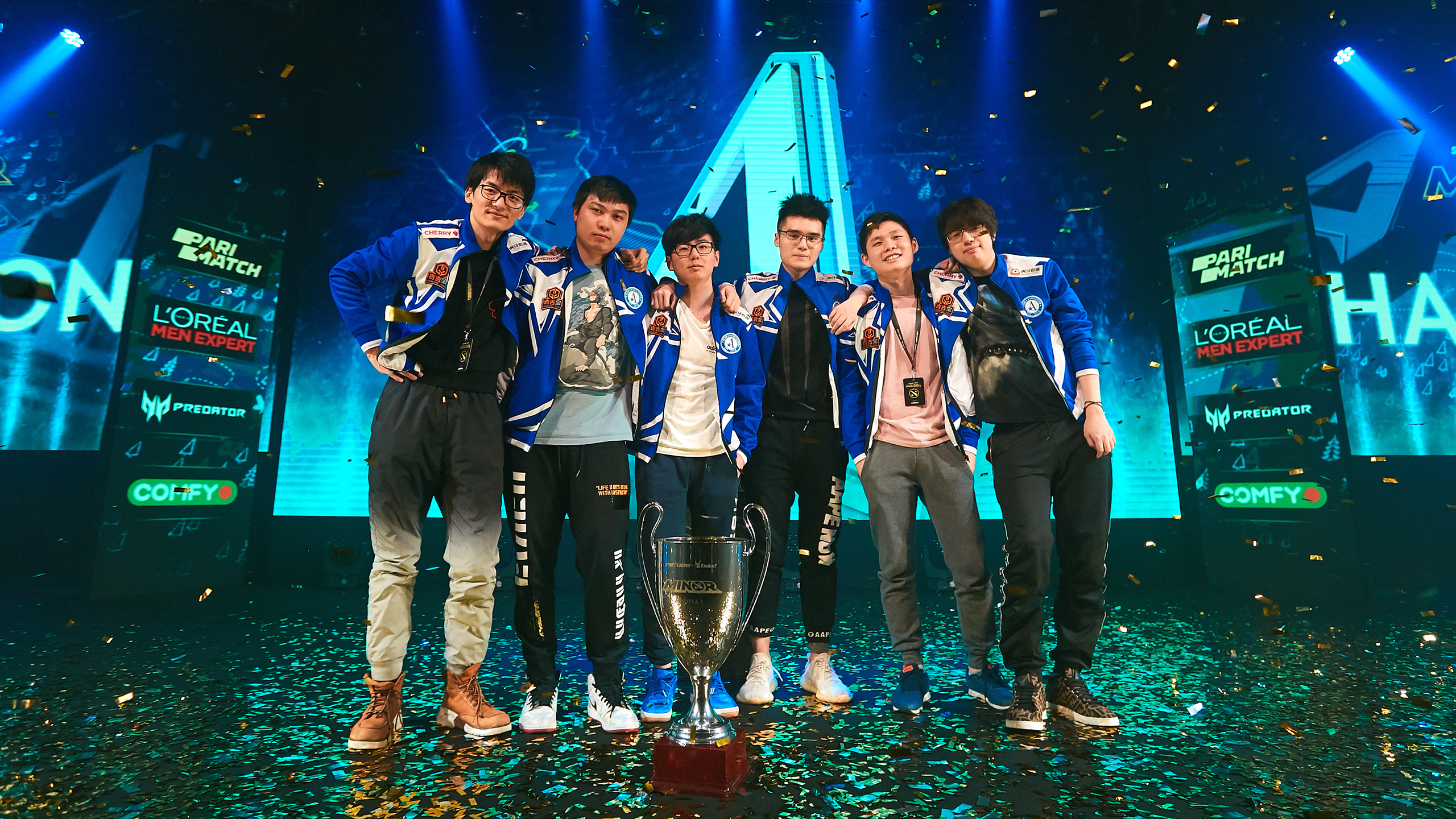 The StarLadder ImbaTV Dota 2 Minor final was expected to be very difficult for the Alliance. They fell into the lower bracket of the playoffs after lost the match with the same Aster, the European mix was able to knock out the BOOM and Gambit from the tournament, but they only had to face the main battle. Team Aster, in turn, had an excellent opportunity to study the opponent, which they showed on the first two maps - easy 2 wins in favour of the Chinese team. But on the third map, Alliance imposes a fight, making excellent use of Lifestealer and Death Prophet and destroyed Aster's throne.
But the accelerated Team Aster were unstoppable, with surprising Io in the draft, they took the third and decisive victory. Although the final ended with a score of 3:1, both teams gave Dota 2 fans an excellent sight, especially on the last map. If you could not see it live, we recommend you to watch the replay on our YouTube channel.
Prize pool distribution of StarLadder ImbaTV Dota 2 Minor:
| | | |
| --- | --- | --- |
| • 1 place | Team Aster | $72,000 + 140 DPC points |
| • 2 place | Alliance | $60,000 + 120 DPC points |
| • 3 place | Gambit | $54,000 + 110 DPC points |
| • 4 place | BOOM Esports | $42,000 + 90 DPC points |
| • 5-6 place | forZe eSports | $24,000 + 60 DPC points |
| • 5-6 place | CR4ZY | $24,000 + 60 DPC points |
| • 7-8 place | business associates | $12,000 + 40 DPC points |
| • 7-8 place | NoPing e-sports | $12,000 + 40 DPC points |
Stay tuned, subscribe to our channels on socials and follow the Esports Dota 2: