13 Feb 2020 / Dota 2
StarLadder ImbaTV Dota 2 Minor: NA and SA Teams Draw
Four teams from North and four from South America will compete in the StarLadder ImbaTV Dota 2 Minor qualifiers. Both regions will enter the fight today, February 13th.
Teams from North America will fight for two tickets to Kyiv at once, which makes the task a little easier for players. Nevertheless, the struggle will not be easy, because the relatively new names of the teams are filled with well-known faces.
North America Draw
Famous and fairly strong teams gathered in South America qualifiers, and each team will do everything possible to go to Kyiv. Moreover, they will try to prove to everyone that they are worthy to perform at the next Major.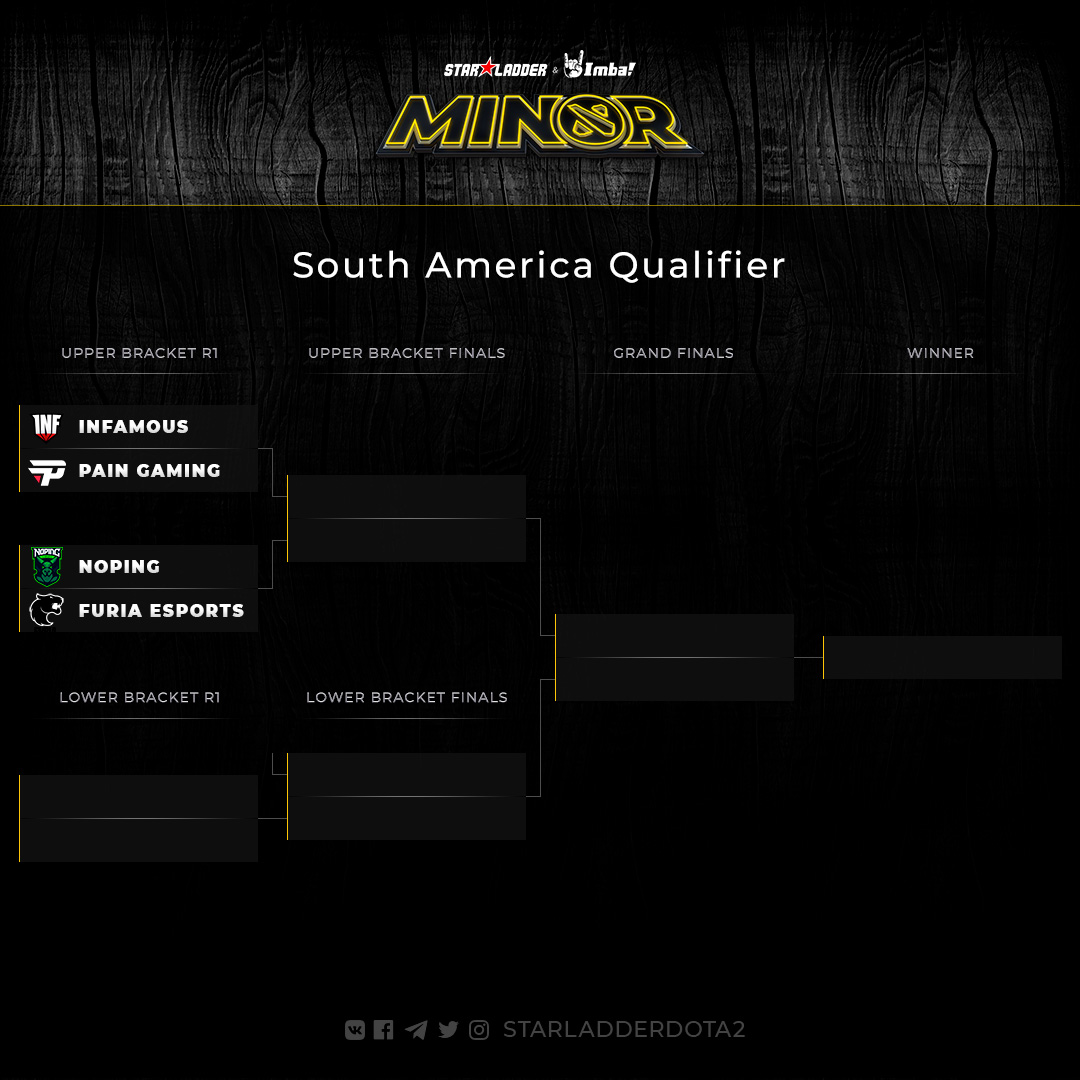 South America Draw
Follow the news from StarLadder ImbaTV Dota 2 Minor on our website, as well as on social media: