2 Oct 2020 / PUBG
PCS3 Europe Group Stage Starts October 13!
Who will be the next champion of Europe? Join us as we watch the top squads of the region battle it out in the PUBG Continental Series 3.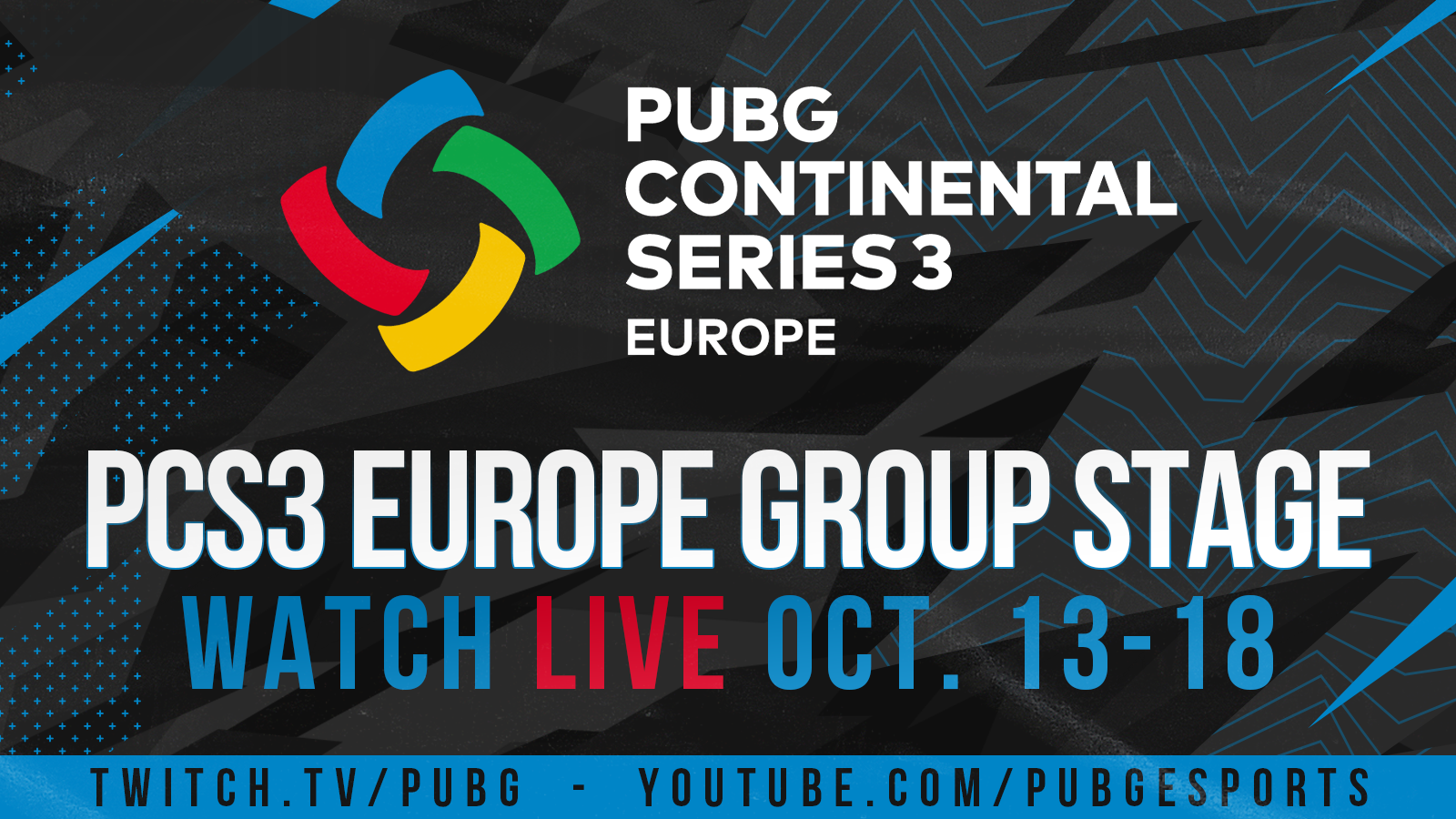 Prepare for 6 action packed days of Group Stage, where 24 teams will go head to head to secure their place in the finals and earn a greater share of the $200,000 USD prize pool.
• Dates: October 13-18
• Time: 18:00 CEST
• Livestream:
Will PCS2 winners and crowd favorites, FaZe Clan, be able to hold onto their title as reigning champions or will an underdog squad step up to the challenge? The following squads have earned their places via direct invitations and strong performances at the last PCS event.
Invited teams: FaZe Clan, Team Liquid, TSM, ENCE, Natus Vincere, Raise Your Edge, shiftW, Omaken Sports, Bystanders, Tornado Energy, Northern Lights, Istanbul Wildcats
An additional 12 teams will earn their spots via open and closed qualifier events, split per region as follows:
• Europe West: 5 teams
• Europe East: 4 teams
• Middle East & Africa: 3 teams
The top 16 squads from the PCS3 Europe Group Stage will progress to the Grand Finals coming up later this year - stay tuned for more details soon. Be sure to follow our Twitter to stay up to date with all the latest PUBG Esports news.