22 Aug 2019 / CS:GO
Get your tickets for New Challengers and New Legends stages
The StarLadder Major 2019 is less than two month from now, but you can already secure your tickets for all three stages, if you want to watch the best CS:GO competition in Europe live. Tickets for New Challengers and New Legends stages are available now on the sales PAGE.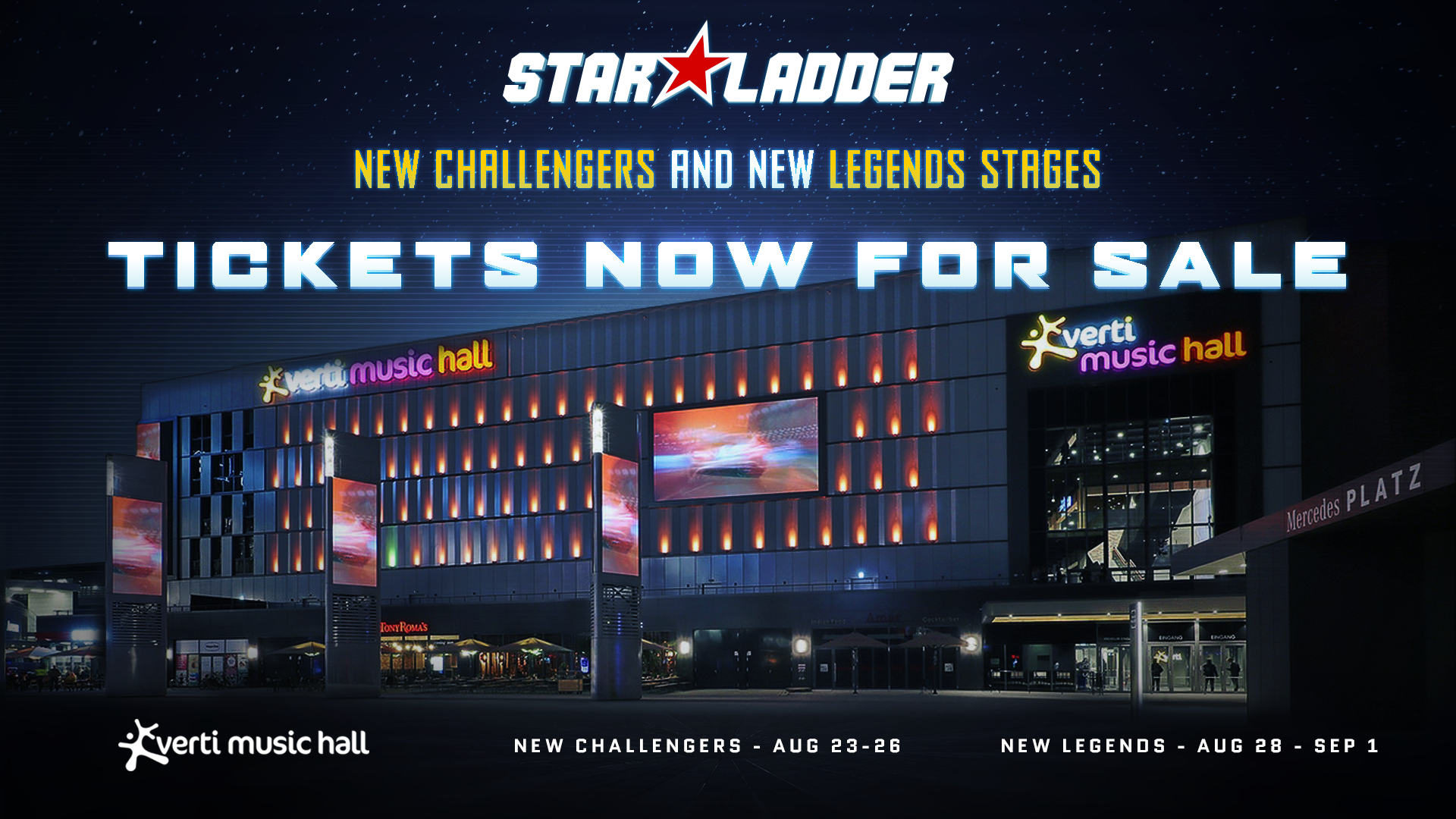 Starting today, you can book your ticket to watch the early stages of the Major, which will be held in Verti Music Hall, Berlin. With that, the tickets are now available for the first two stages: The New Challengers and The New Legends. It features a stacked line-up of teams, including the likes of Astralis, Natus Vincere, Team Liquid, MiBR, FaZe Clan, Ninjas in Pyjamas, Renegades and ENCE and you can watch it in person
The tickets for the first two stages are available in one category with single-day entrance can be purchased for €10-15, and all-day ticket will cost €25-30. More details on the tickets can be found on the sales PAGE. Also, you can buy tickets for The New Champions stage, happening Sep. 5-8, which will determine the new Major champion.
The StarLadder CS:GO Major schedule is as follows:
• Aug. 23-26 — New Challengers Stage
• Aug. 28 - Sep. 1 — New Legends Stage
• Sep. 5-8 — New Champions Stage
With so many great teams to come up to the StarLadder Major, we expect Verti Music Hall to be fully packed. We, therefore, advise you to hurry up and book your ticket if you want to feel every frag, every clutch, and every explosion, surrounded by fans for whom CS:GO means everything.
Subscribe to StarLadder CS:GO on Facebook and Twitter to follow the news on StarLadder Major 2019!