29 Sep 2022 / Dota 2
Dendi, SirActionSlacks, AdmiralBulldog and Others To Come Together for a Dota 2 Charity Show Match to Help Ukraine
On September 30, the world-famous Dota 2 player Danil «Dendi» Ishutin will host a high-calibre charity show match in support of Ukraine. He is joined by 11 of the biggest personalities from the esports community, all of them eager to not only create a highly entertaining event but also help collect funds for Ukraine's official fundraising platform, United24.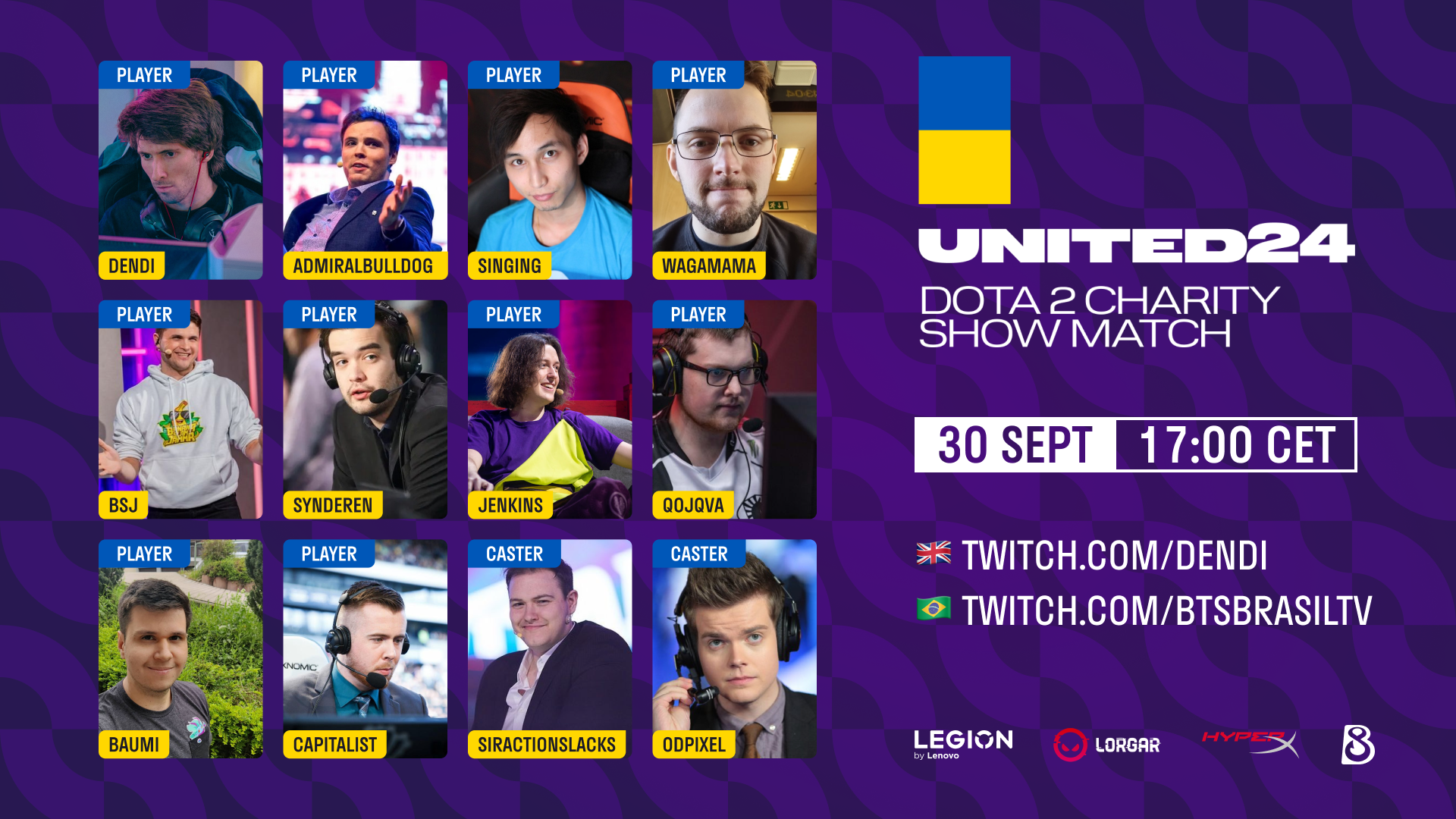 In an effort to reward the community for their involvement, valuable prizes will be given away throughout the stream – above all, a Lenovo 3 Idea Pad notebook, with further prizes provided by HyperX and Lorgar.
The show match will be hosted on September 30, 2022, starting at 5 PM CET.
There will be 2 main broadcast Twitch channels — one in English and the second in Portuguese.
We are hosting the charity show match on the 30th of September in support of Ukraine together with United24 — Ukrainian fund created by government. pic.twitter.com/msTuiNHm8D

— B8 Esports (@B8esportsGG) September 25, 2022
Channels:
Players:
Casters:
Danil «Dendi» Ishutin:
«I really appreciate the folks from the Dota 2 community who agreed to participate in this charity show match. SirActionSlacks, Jenkins, AdmiralBulldog, SingSing, and everybody else: your guys' support is crucial both for me and my country. I sincerely believe that every dollar might have a massive positive impact on Ukraine. Let's do this.»