31 Aug 2019 / CS:GO
AVANGAR, Vitality, Astralis qualify for The New Champions Stage
Round 4 of the Swiss Group in The New Legends Stage of StarLadder Major Berlin 2019 is over. AVANGAR, Team Vitality, and Astralis are the next teams to move on to the Playoffs as they have earned their spots through the 3-1 pool.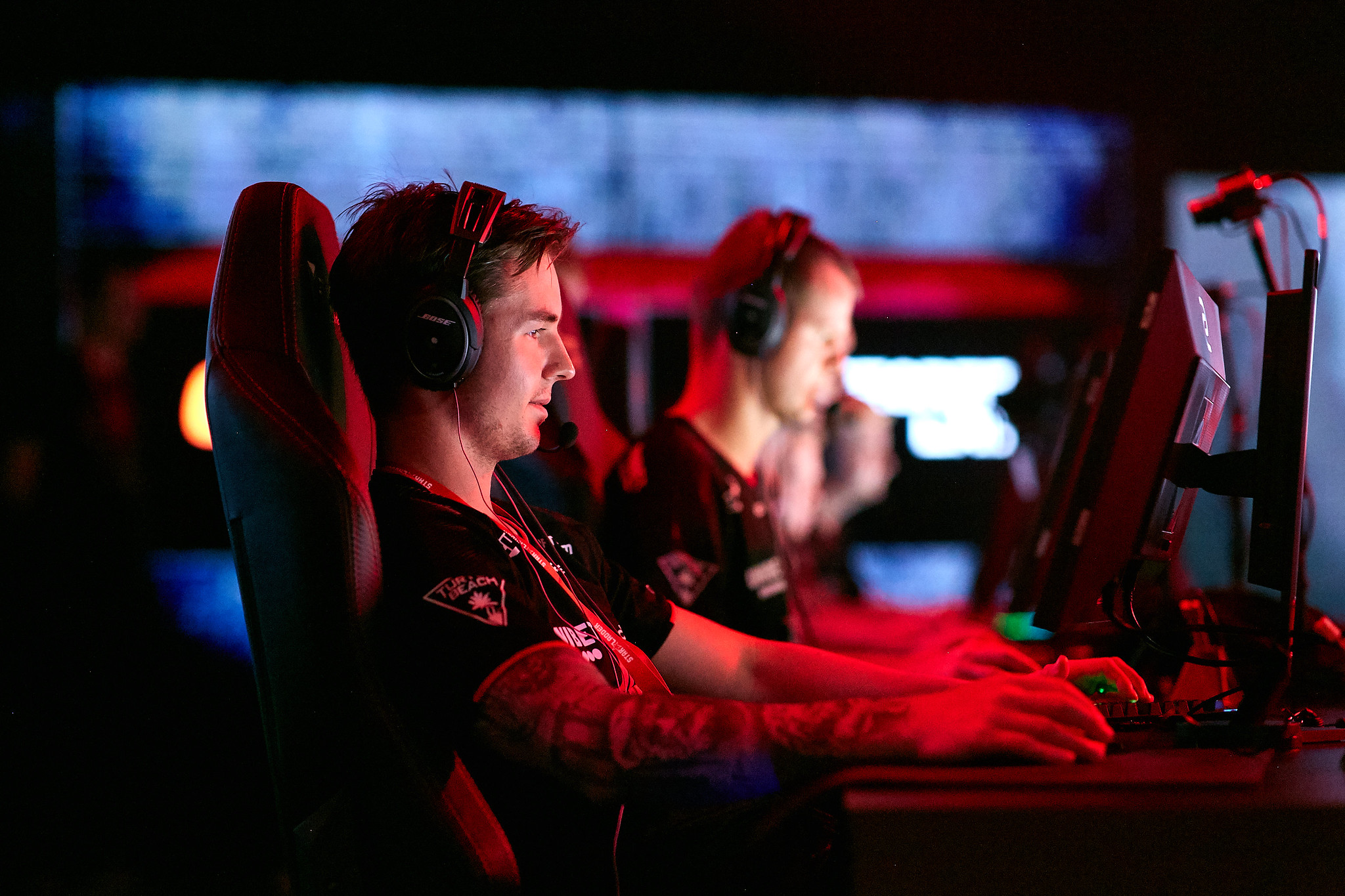 Astralis have secured the Legend status at
StarLadder Major Berlin 2019
In the first advancement series of the day, AVANGAR managed to overcome the French five of G2 Esports. Despite losing the opening map Dust II 9-16, the Kazakh team bounced back on Inferno and Overpass (16-11 and 16-9, respectively), delivering a convincing CT performance on the decider by winning 13 rounds out of the 15. After that, the next spot in the Playoffs was conquered by Vitality. The French squad beat mousesports 2-0, dropping only 15 rounds across two maps (16-5 Vertigo, 16-10 Mirage).
Later on, Astralis beat CR4ZY in a three-map series and also set an all-time record of the highest amount of rounds ever played in one map at a CS:GO Major. It was Dust II, CR4ZY's pick, and it lasted for 60 rounds. At the end, Astralis closed out the match 2-1 (16-11 Inferno, 29-31 Dust II, Vertigo 16-5) and advanced to The New Champions Stage over the Serbian team.
The next teams to be eliminated from The New Legends Stage after Ninjas in Pyjamas and DreamEaters were MiBR, FaZe Clan, and North. The Brazilians were crushed by Natus Vincere 0-2 (11-16 Mirage, 4-16 Inferno), while the Danes fell short against the #1 team in the world Team Liquid (12-16 Mirage, 6-16 Dust II). FaZe, on the other hand, were taken down by Renegades 1-2 (19-22 Mirage, 16-3 Nuke, 14-16 Vertigo), meaning that for the first time in his career Olof "olofmeister" Kajbjer Gustafsson will miss a CS:GO Major's Playoff.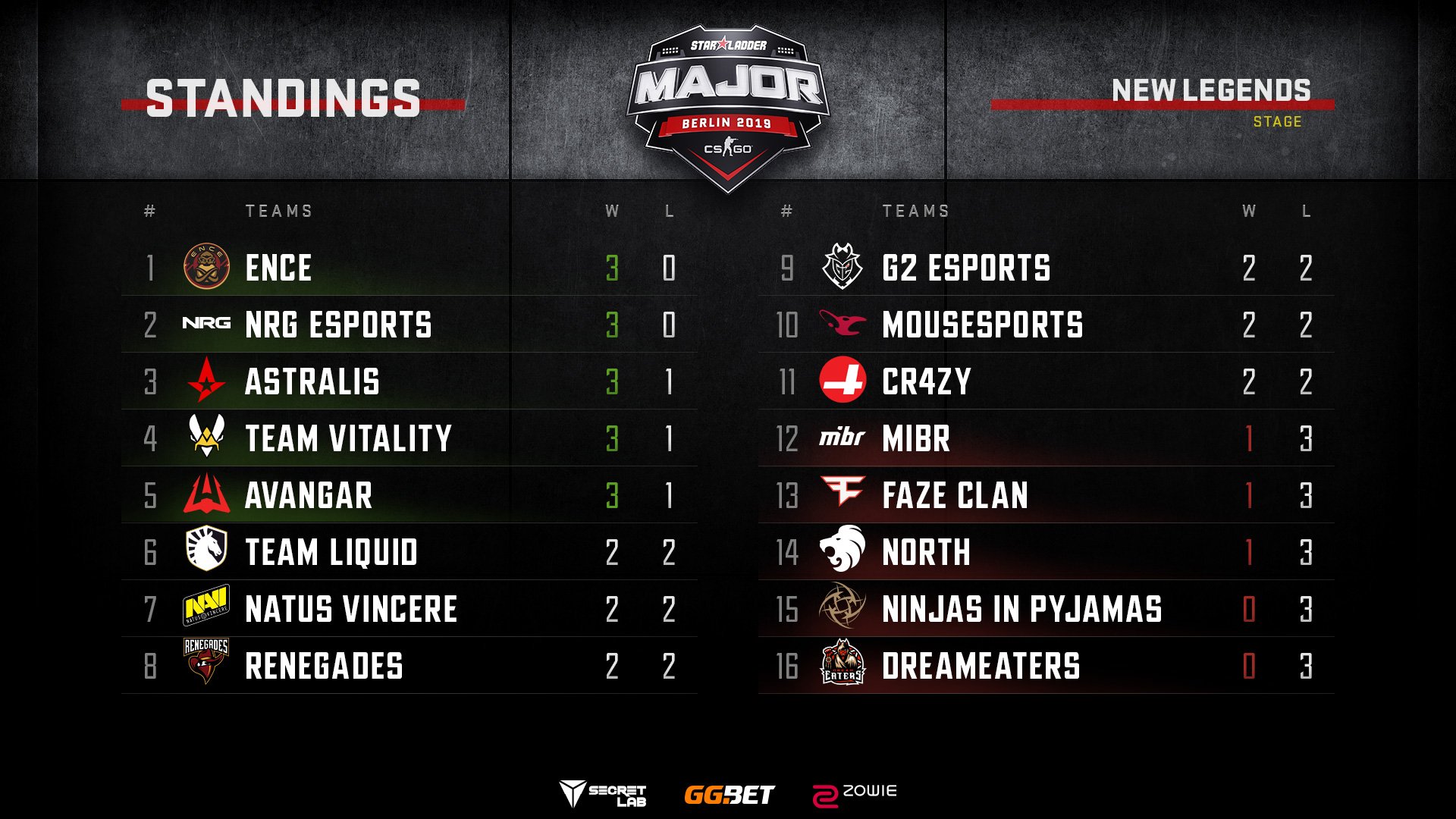 The draw and schedule of the matches for Round 5 of
The New Legends Stage
(September 1, CEST is stated)
• 12:00 — G2 Esports vs. Renegades | 2-2 Pool | Round 5 | BO3
• 15:15 — Team Liquid vs. mousesports | 2-2 Pool | Round 5 | BO3
• 18:30 — Natus Vincere vs. CR4ZY | 2-2 Pool | Round 5 | BO3

Subscribe to StarLadder CS:GO on Facebook and Twitter to follow the news on StarLadder Major Berlin 2019!