7 Sep 2019 / CS:GO
AVANGAR and Astralis through to StarLadder Major Berlin 2019 grand final
AVANGAR and Astralis are the final teams who are left competing for the championship title of StarLadder Major Berlin 2019, as they prevailed in the semifinals over Renegades and NRG Esports, respectively.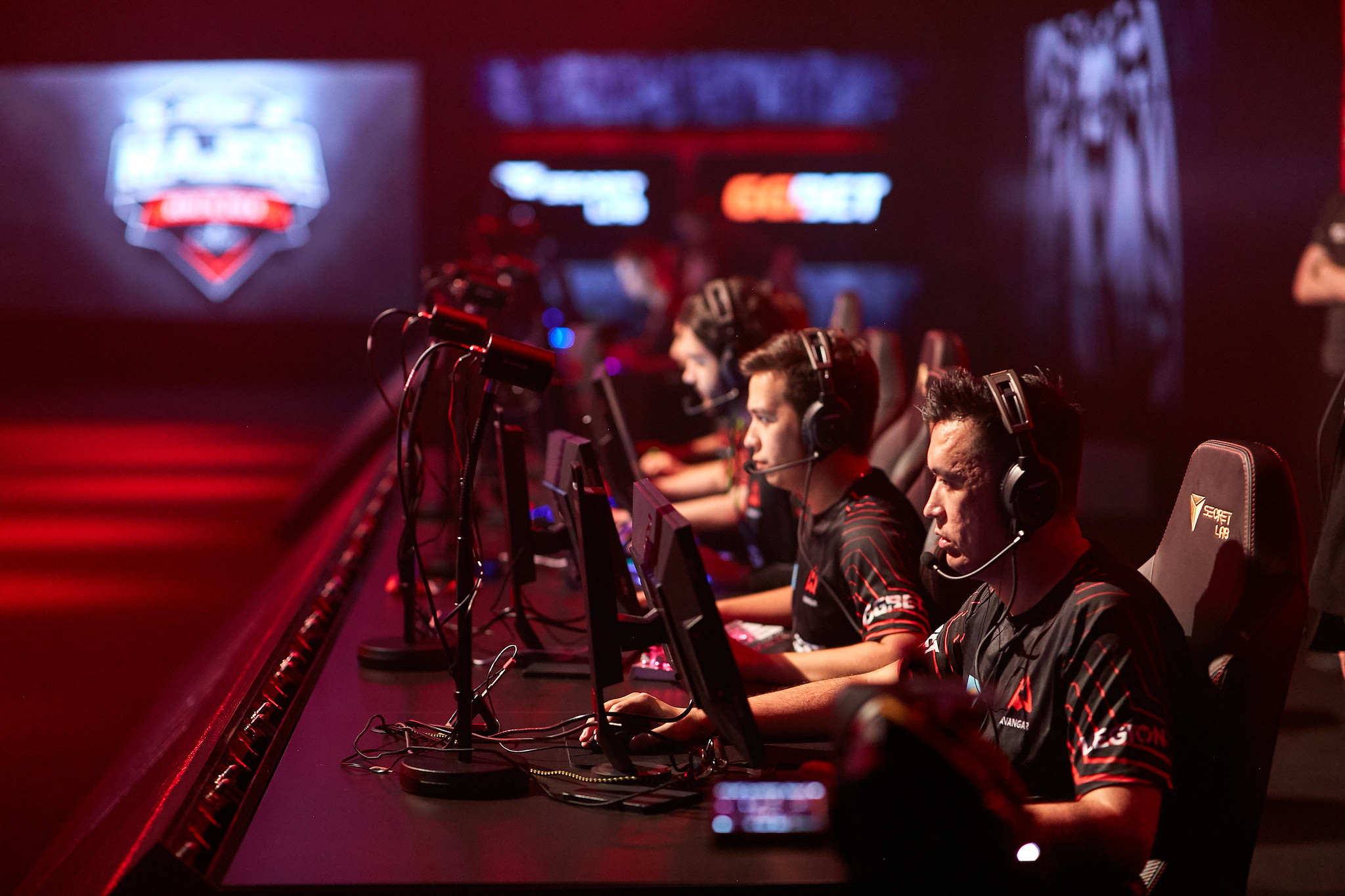 AVANGAR have moved on to the grand final of
StarLadder Major Berlin 2019
The third day of The New Champions Stage began with a match between AVANGAR and Renegades. RNG were very close to winning the first map, Mirage, but the Kazakh team managed to tie the game at 15-15 and won the second OT 22-19. On the next map, Dust II, AVANGAR crushed Renegades 16-6 following their dominance on the T side, where they picked up 10 rounds. Dzhami "Jame" Ali was the most valuable player of this match as he had 1.41 KDR (51-31 K-D).
After that, Astralis played against NRG Esports, who previously eliminated Natus Vincere. The Danish squad stole NRG's pick away, Train, as they got a 16-10 victory after scoring 10 rounds as the CTs, and later on, they beat the NA team on Overpass 16-9. In the end, Nicolai "dev1ce" Reedtz finished the game as the highest-rated player on the Astralis roster, averaging a 1.30 KDR (42-30 K-D) and 90.7 ADR.
Renegades and NRG Esports are leaving StarLadder Major Berlin 2019 as they both placed 3-4th and earned $70,000 of the prize money. Following today's results, AVANGAR and Astralis have advanced to the grand final, which is scheduled for September 8 at 17:30 CEST.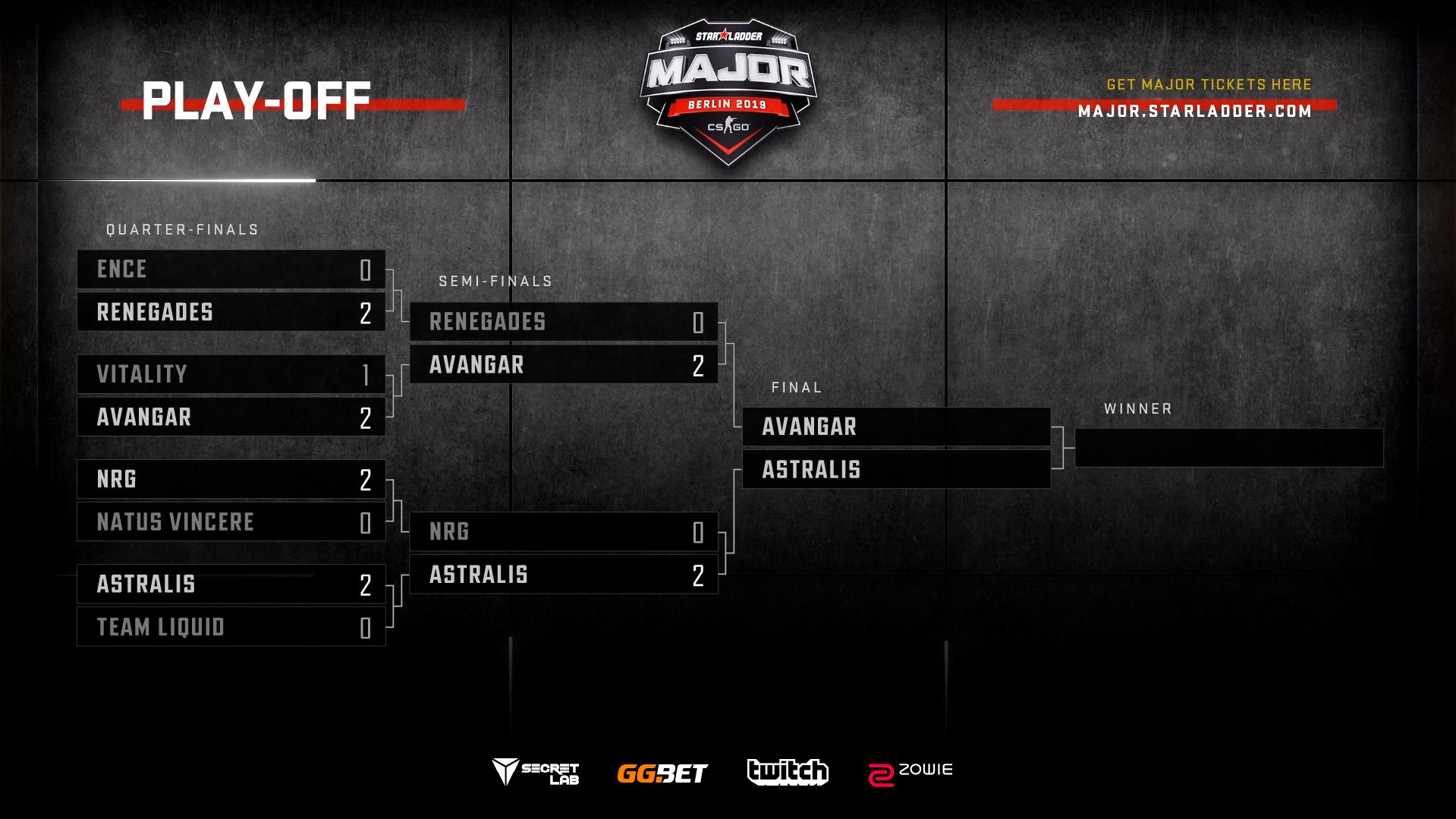 Subscribe to StarLadder CS:GO on Facebook and Twitter to follow the news on StarLadder Major Berlin 2019.