Dota 2
January 14, 2017 15:02
WESG Dota 2 Grand Final: Day Three Review
The third day of WESG Grand Final in Dota 2 has come to an end. There are only 4 of strongest teams left, while the others were dropped out of the championship. Tomorrow we will find out, which national team in Dota 2 is the best in the world, but before that we'd like to remind you what happened during the today's Play-off's matches.
Round of 12
This day started with the matches in the Round of 12, where the participants were playing to qualify to the Quarterfinals.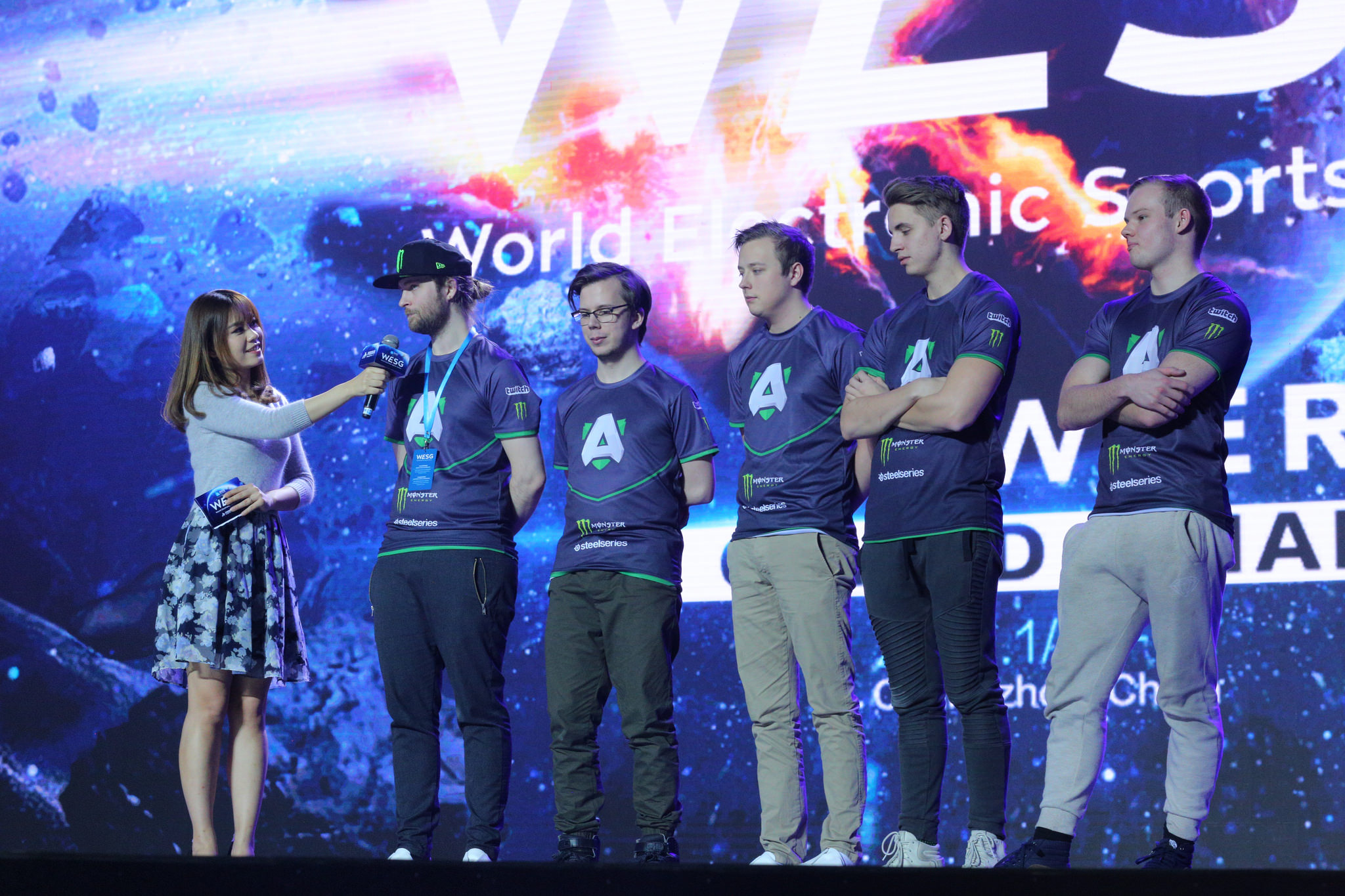 The Peruvian teams — Infamous Gaming and Team Dilecom — were the first to advance, securing confident victories. It's worth to notice that Dilecom eliminated the fearsome Team Romania, which was expected to move forward.
At the same time, MAX.Y and MVP.Revolution put up a good fight, but still were unable to win over SG e-sports and DUABAO.Young. The full results of that stage of the championship may be found below:

Quarterfinals
In the next stage of the competition we have seen The Alliance, TNC Pro Team, Cloud9 and Infamous Gaming on the top. The Swedes played against SG e-sports in one of the most interesting games to watch, making an incredible comeback on the first map and finishing it on the second one.
On the other hand, a complete bo3-series has been running only during the match between TNC and Dilecom, where the Filipinos proved to be the strongest team over there. A more detailed results look as follows:

Semifinals
The last step before the grand-final was made by Cloud9 and TNC Pro Team. In a tough fight the Danish five managed to beat Infamous Gaming, sending them to the 3rd place decider match. TNC were determined to be the C9's future rival by winning over the Alliance in the second semifinal game.

As a result, the final matches of WESG Dota 2 Grand Final are including a following pair of teams:

The finalists will be playing for the lion's share of the prize-pool: the champion will get $800,000, while the runner-up will be content with $400,000. Don't miss the tomorrow's matches and be the first one to know, which team will secure the 1st place.