Dota 2
January 15, 2017 07:54
The Alliance take the third place
For the third place at WESG 2016 Global Grand Final presented by Alipay in Dota 2 were fighting The Alliance and Infamous.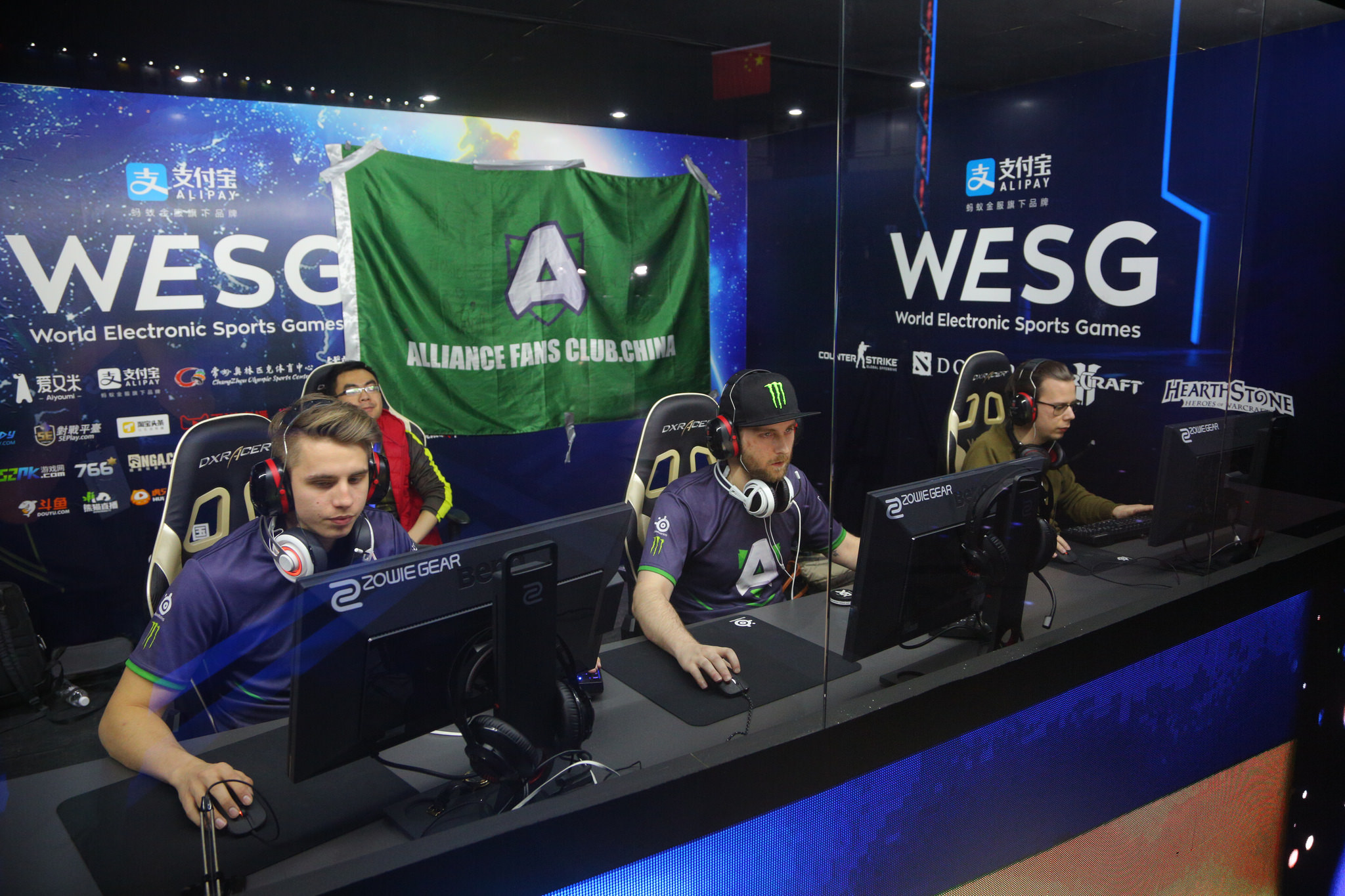 After a calm start of the game, the teams held a long-lasting fight, following the outcome of which, The Alliance took the lead. Up to the 27th minute, Infamous played back the rival's advantage and destroyed the Swedish central lane.
The further game was dictated by the Peruvian squad. Picking up a few more team fights, they managed to make mega-creeps. The Alliance offered resistance, but the following Infamous' enter on a high ground finally smashed the Swedish five.

Up from the very beginning of the second map, Infamous secured an advantage and started stepwise destroying all the buildings of The Alliance. Up to the 18th minute, the Swedes lost all external towers and shrines.
The Alliance were trying to avoid clashes focused on their favorite business — split-push. At the 27th minute, Infamous picked up the Roshan, but the Swedish five held a decent fight nearby their high ground, so the peruvians failed to realize the fight in a proper way. Due to the high-skilled defending actions, The Alliance have almost played back all the rival's advantage.
A good team fight at the 39th minute let Infamous retake the initiative — make the opponents perform buyback's, securing Aegis. This let the Peruvians destroy the barack on the central lane, but still losing some heroes in response. After that, The Alliance carried a range of successful team fights and smashed the opponent's throne.

A start of the third map was led by The Alliance. They held a range of unanswered frags, which was interrupted by the Peruvians only at the 11th minute. Up to the 19th minute, the Swedes were leading the game with a smashing score of 19:3, while the advantage in gold was reaching the mark of 10 000.
The Swedes weren't rushing to finish the game, tidily destroying the enemy's barracks. At the 32nd minute, The Alliance managed to overpower the rivals, taking away two sides and effortlessly entering the last one. Infamous failed to withstand the onslaught and were defeated.
The Alliance take the third place and are granted $200,000, while the Peruvians from Infamous get а prize amounted to $60,000.