Dota 2
December 21, 2017 15:20
Roman Dvoryankin: I think this idea with the national teams is the good one
At the European LAN-finals within WESG general manager of eSports organization Virtus.pro — Roman Dvoryankin, gave an interview, in which he told about gathering Antihype team, how Poles from Virtus.pro suffer defeat, about the team psychologist and other interesting stuff.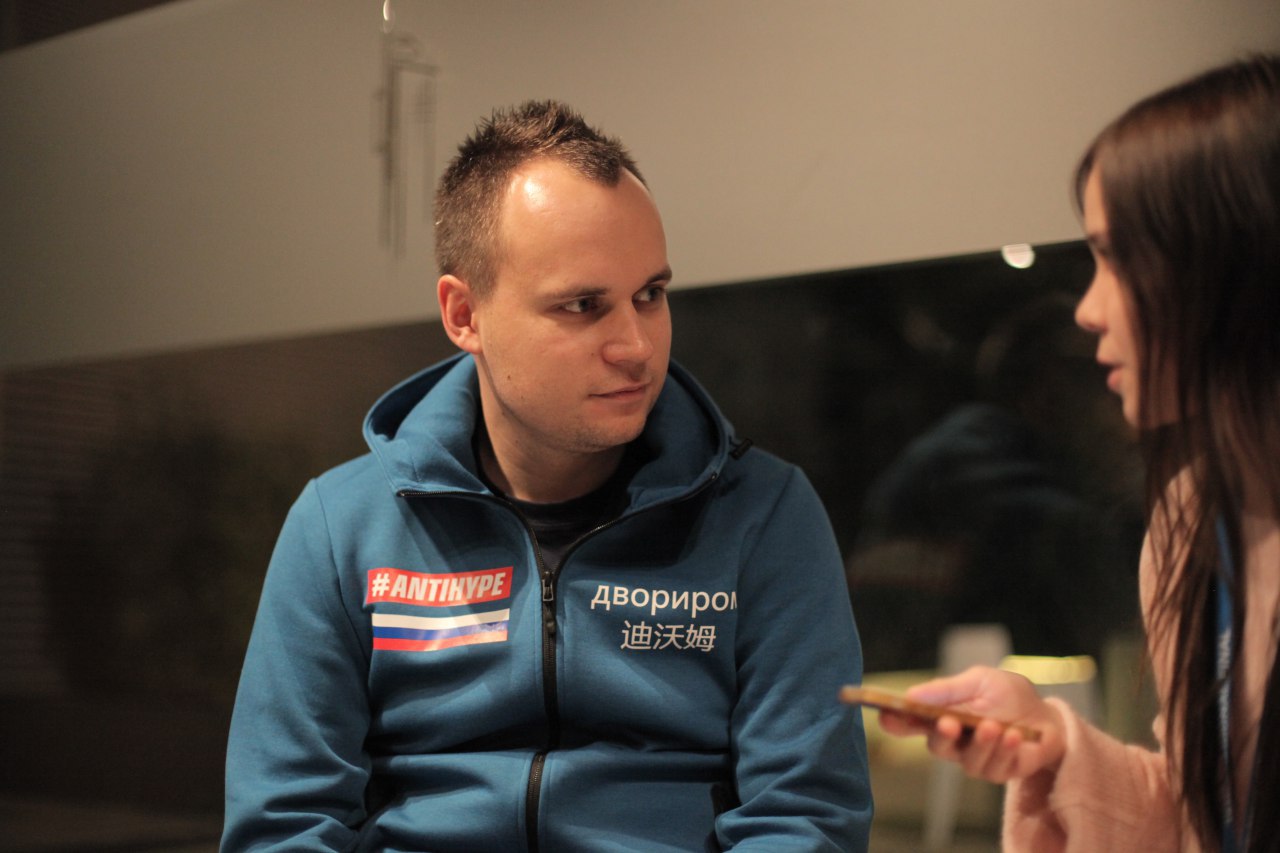 - What was the organization's reaction to your intentions to participate in WESG?
- Actually, it's not the first year when our guys are taking part in WESG. The previous year Solo gathered the team, but then it didn't work out. This time it was pretty cut and dry, v1lat decided to gather the team again and as soon as I have learnt about his plans - we talked with Alexey. He said that it's a great idea. Then, essentially, there arose a question about our line-up, as we have three Russians and two Ukrainians, so we wouldn't be able to play under the tag Virtus.pro, as for instance, our Counter-Strike team. We knew that we had to do something. In this regard, our Ukrainian guys and Artstyle joined Team Ukraine, we decided to make Team Russia, but the other team had already used this name at that moment. Frankly speaking, we lost the moment and someone took the tag Team Russia, so we had to make up something else. We came to the name Antihype. I, as a general manager of Virtus.pro, had pretty normal reaction on that matter, talked with the colleagues and no one refused, they all understood that it's always a good idea to play for your country.
- How the participation in WESG influenced the organization's image?
- I think we rather have to speak about how it influences the players. In general, I think this idea with the national teams is the good one, but it is underestimated at the moment, but I think this kind of contest will occupy the most significant place in the international calendar, not only in Dota 2, but in other disciplines as well. Above all, it's a chance for the players to play under their flag.
- This season in Dota 2 is pretty intense, there are tournaments almost every week. How do you establish priorities?
- Indeed, this season greatly differs from the previous one. We are aiming to play more at Majors, any other tournaments we consider as a training element or just as a practice. For example, we will go straight to DreamHack from here, from DreamHack we will fly to Macau, from Macau we will fly to Los-Angeles. It's clear that after the Major we are going to play two more Minors, but we do it only due to the fact that they are following each other in the calendar and for us it's a good chance to go on, gaining the pace in official matches instead of trainings. So the story is simple. The main priority is Major, the rest of tournaments - supporting elements.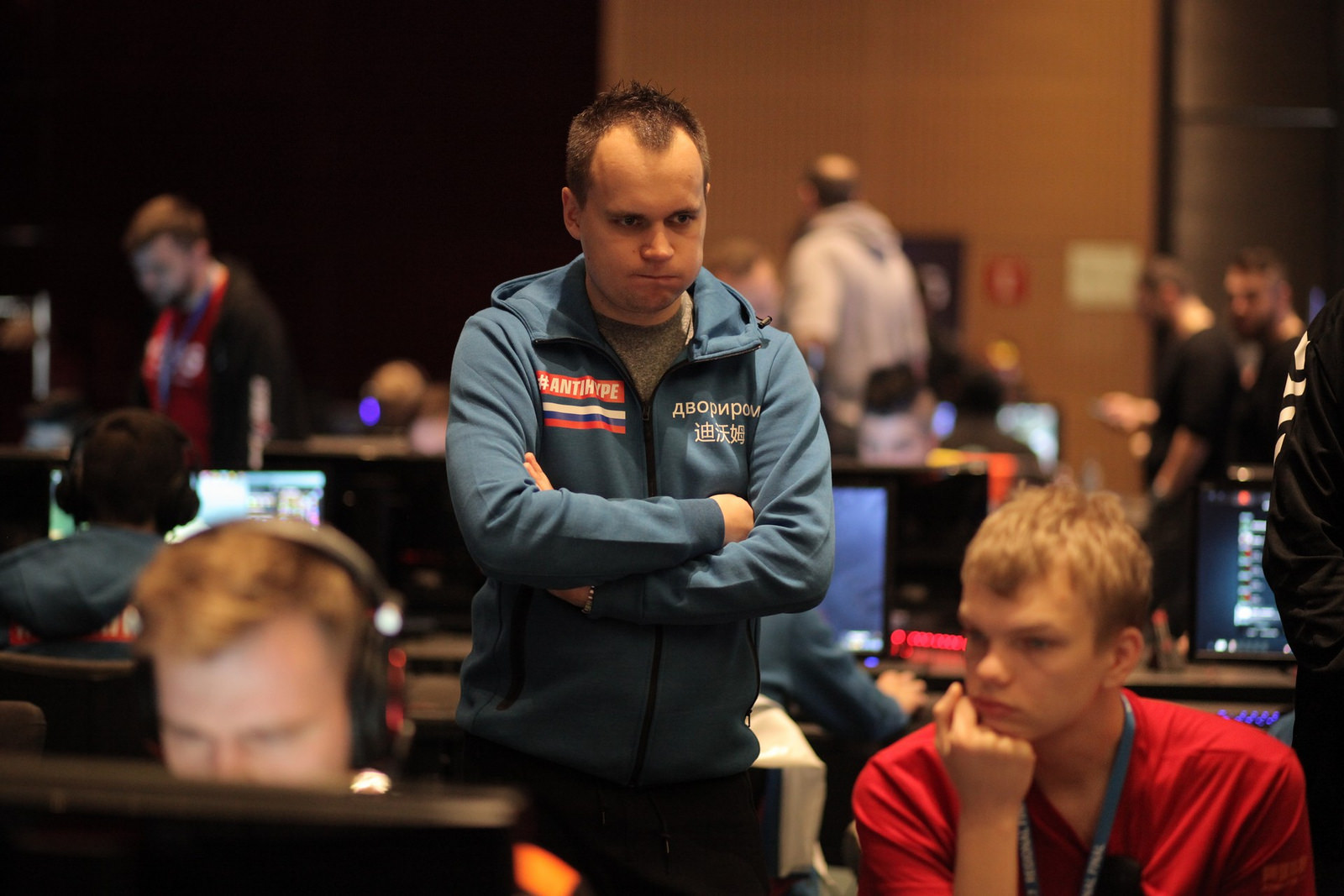 - How the participation in national teams corresponds the player's contracts? Is this system like the football's one, where a player is playing for the club and has a right to play for the national team for some number of days in the year?
- Frankly speaking, professional players have no right to play for any other team except the club they are playing in. So, essentially, from the formal point of view, Virtus.pro let the players of Dota 2 team play for Team Ukraine and for Antihype. For example, our CS-team has a single-nation lineup, so formally they are performing as Virtus.pro with all the attendant consequences as uniform, sponsors, duties and so on. What about Dota 2-squad, here, due to the absence of controlling authority, as FIFA in football, here, surely, we don't have any supranational standards in terms of obligations. So we always decide it individually, as well as all the leading teams. We see that n0tail from OG, Resolut1on from OG and many other guys are playing quite normally.
- How the players appreciated the fact that they will play at WESG against each other?
- Actually pretty good. They have many jokes on that matter and the fact that we have one player from Na'Vi is very great, cool. In truth, we are very kindly teasing each other, it's an interesting experience. I can say that for iLTW, who has just turned 18 y.o., so, obviously he's a very young player, who has just started his pro-career, for him it's a chance to play in one team with Solo, 9pasha and with those people, who have been on a pro-scene for quite a long time. I can say that he is very glad to have such a chance.
- CS:GO-squad of Virtus.pro failed to reach WESG Global Grand Finals, how did they react on that matter and what is the current atmosphere in the team like?
- Essentially, the guys were very disappointed. We all remember that the previous year they stopped a step aside from the victory, lost in the semifinals and, eventually, secured the third place. They wanted and were aiming to continue this path this year. We were seeded to a very strong group, up from the very beginning we knew that it wouldn't be easy. Unfortunately, they played below capacity, we will work on errors.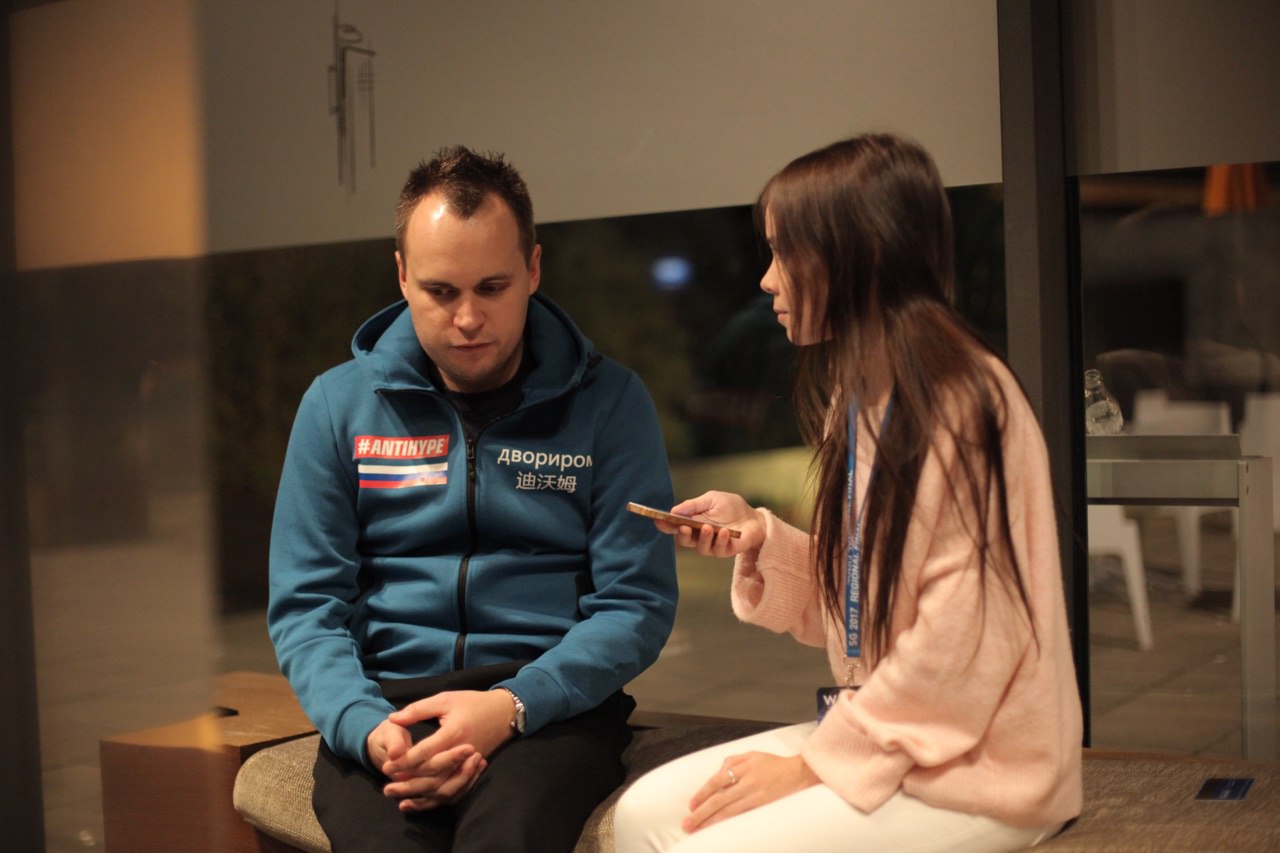 - The squad of Virtus.pro in CS is playing in the current lineup for quite a long. In general, the team in a certain lineup stays on the pro-scene for a year, then it usually has some replacements. How can Virtus.pro keep together for such a long time and did someone of players want to leave the team?
- As always, work stuff happens. I want to point out that guys are very professional in this aspect. They can divide Counter-Strike and private life, over some time they consciously came to trying to spend as less time together as possible, just to not get tired of each other. When you are 20, you are living with guys in a flat with bunk beds and it seems to be alright, you have one toilet for six and the other story is when the guys are nearly 30, they have wives and children. It's a good example, as when The Beatles fell apart too quickly, while The Rolling Stones are still together, as once the members of the group have to understand that their goal is not to be friends, but to achieve great results. It's not easy, but they are trying to do it.
- As far as I know, VP have also had a psychologist. Did he manage to help them and is he working with them at the moment?
- A psychologist is in Denver, USA. With those players, who need some help, he just consults via skype and talks from time to time. He is still doing it and nevertheless we are looking for other variants, which will help us to have an opportunity to set the proper mood to the players as soon as it's needed. We see that for the last 12 months we lost about 6-7 finals in Counter-Strike. From one point of view it is a very good result and from the other - it really hurts, as we could win all those finals.
- Is there any necessity to have a psychologist for the Dota 2-squad?
- We have already talked on this matter with Solo and at the moment we reached the conclusion that guys are ok. There are some problems, essentially, but they manage to deal with them. We keep the finger on the pulse and as soon as they will need some help of psychologist, we will hire one or sure.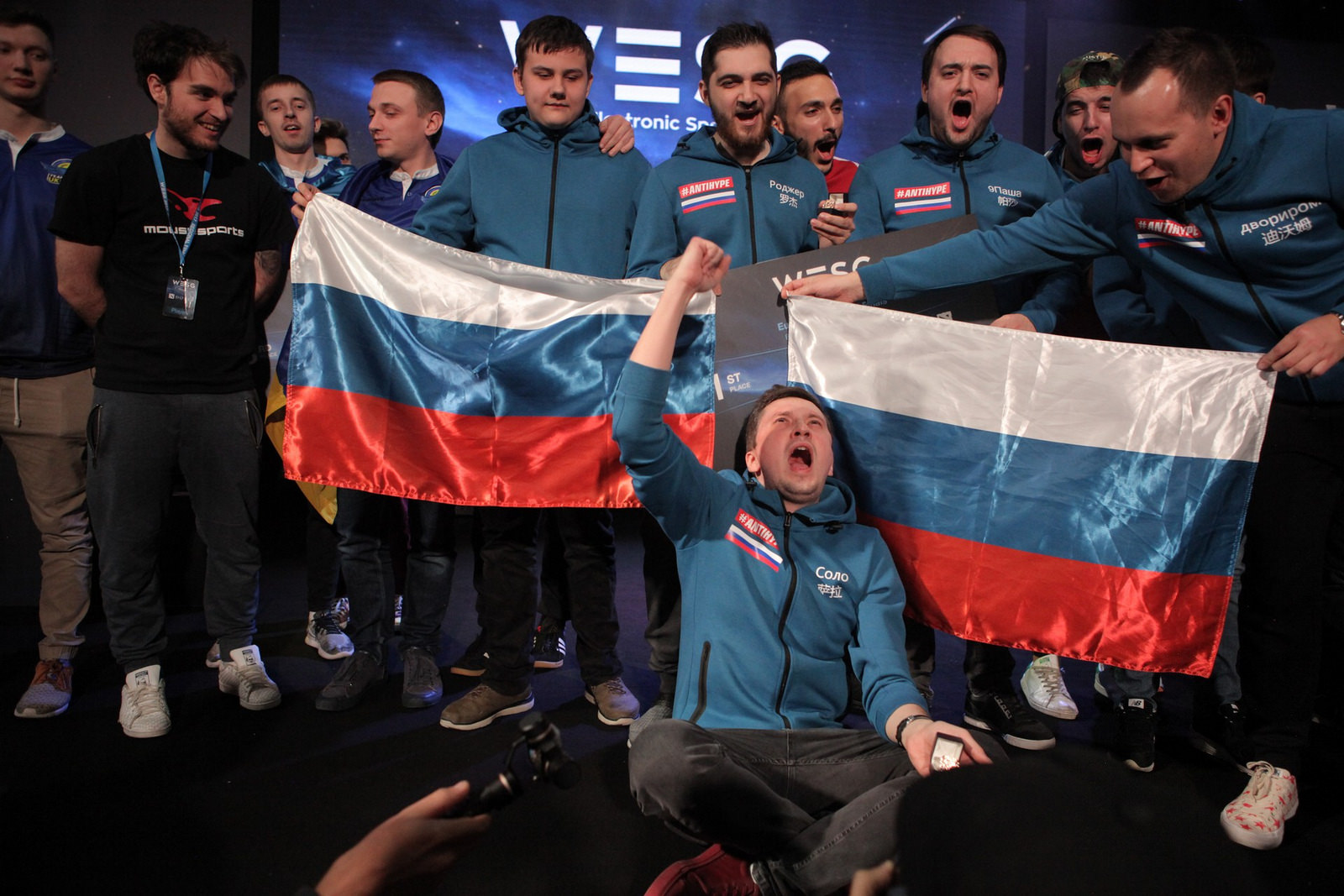 - What disciplines would you add to WESG? And which disciplines are promising to your opinion?
- I think it's obvious that PUBG should be added. At least if it was in 2017, it would be very actual and trendy. I can understand why it isn't. Let's say, at the moment there is, to a large extent, only one tournament which was held more or less good, it was Intel Extreme Masters, which has been recently held in Oakland. And before it, it wasn't clear how to play PUBG in the tournament format. Frankly speaking, it's strange to see here such disciplines as StarCraft II, as it's obvious that it's a game of one country, in terms of its popularity. In other aspects the tournament is balanced, they may also try FIFA, just to see how it is going to look like. This game may possibly replace StarCraft.
- Would you, as a manager, be satisfied by the terms, with which were provided the players on the European finals of WESG?
- Actually, it's great that they have chosen Barcelona as a venue, as many live in more Northern regions. It's great, in the end of November, to arrive to the airport and hear "The temperature outside is +18C" and you can wear a T-shirt, so Barcelona is an excellent city. We have admired the sightseeing places, had a snack on the market of Boqueria. What about the conditions, overall, it was alright. Even when there are no practice-computers, you have an opportunity to go to the computer club and to play there. I can't say that we are in luxurious conditions, but we have been provided with normal working conditions, we can play Dota 2 or any other game.