Dota 2
August 19, 2018 23:49
Prize fund of The International 2018 breaks the record of 2017
The International is keeping the bar high: 103 days after the release of battle pass the prize pool of The International 2018 has broken the record of The International 2017. At the moment it's a peak level of prize fund in esports.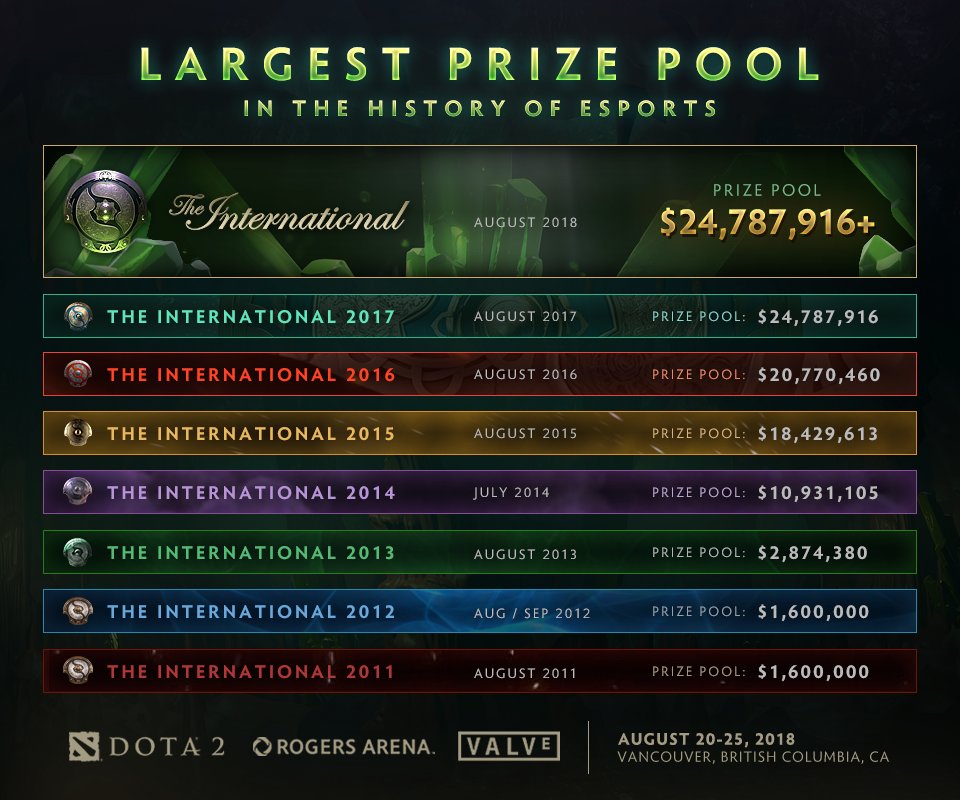 Image: wykrhm
Поднять продажи удалось благодаря выходу Trove Carafe 2018. Всем владельцам боевого пропуска выдали подарочные 10.000 очков.
The current sum of the money prize of The International 2018 — $24,804,301+ is 0.07% bigger than the one of The International 2017. In 2017 the prize pool amounted to $24,787,916. As a reward, to all battle pass owners were gifted 10.000 battle pass points.
The main stage of The International 2018 kicks off tomorrow. The prize fund will be rising 6 days more — up to the end of the tournament.
Subscribe to our socials — Twitter and Facebook to get the latest announcements and news from The International 2018.