Dota 2
June 25, 2017 16:25
Watch the main quals for The International 2017
The main qualifiers for The International 2017 will be held from June 26-29 all across the globe at a time. The StarLadder studio will work twenty-four-hour in order to present you the best matches from all regions.

The closed quals will be attended by invited teams and the winners of open qualifiers. They will be up to play in the Round Robin format (each team against each, Bo1 matches). The winners will be granted tickets to the main stage of The International 2017 in Seattle.
The Russian-language broadcast by StarLadder studio will be held for all three days without any breaks, in order to show you the best matches from all six regions. Also the viewers are expected by many interesting surprises from hosts and the prizes' draw!
Stay tuned to: twitch.tv/starladder1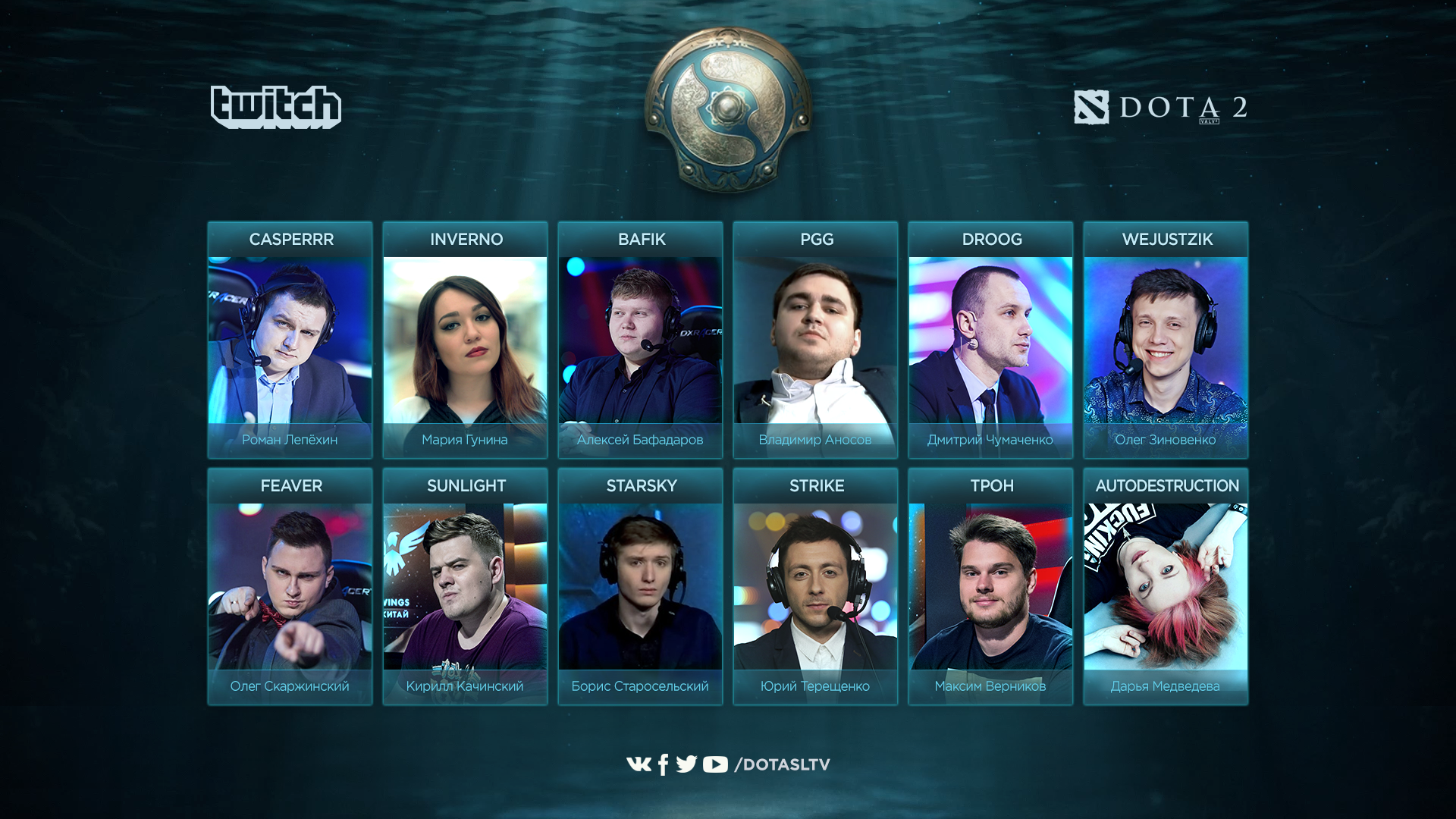 The StarLadder studio's lineup
Hosts:
• Juriy "Strike" Tereshenko
• Marie "Inverno" Gunina
Casters:
• Roman "CaspeRRR" Lepokhin
• Alexey "Bafik" Bafadarov
• Dmitry "Droog" Chumachenko
• Oleg "Feaver" Skarzhinsky
• Boris "Starsky" Staroselsky
• Daria "Autodestruction" Medvedeva
Analysts:
• Vladimir "PGG" Anosov
• Kirill "Sunlight" Kachinsky
• Maxim "TPOH" Vernikov
• Oleg "Wejustzik" Zinovenko
Subscribe to our VK-page in order not to miss any important news and announcements of matches. The records of games may be found on our YouTube-channel.