Dota 2
August 11, 2017 01:32
Liquid overpowered Virtus.pro at The International 2017
The fourth day of the Playoffs at The International 2017 was finished with a victory of Team Liquid. KuroKy and company prevailed over Virtus.pro and advanced to the next round of the championship.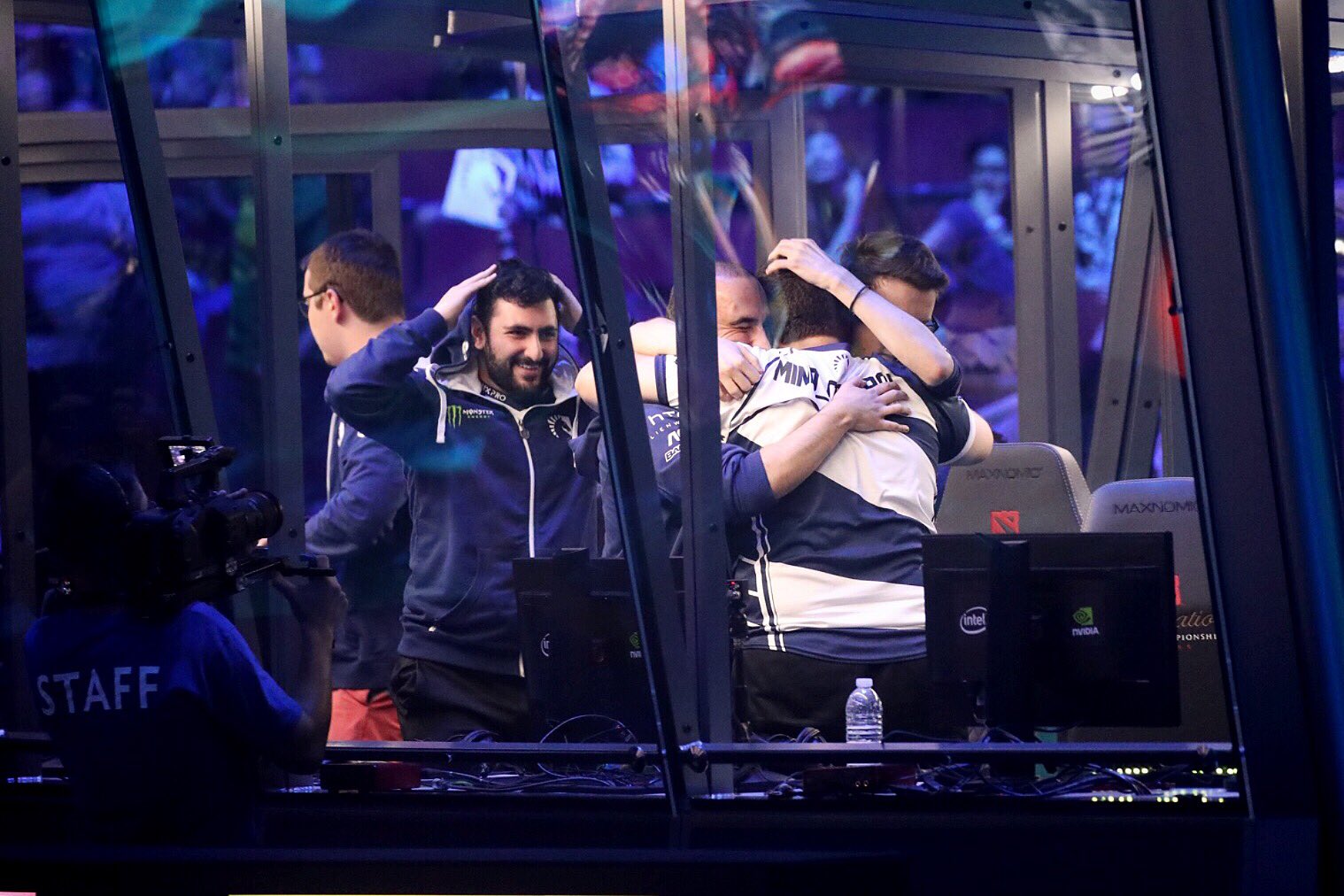 On the first map we witnessed an even gaming. Despite a failing start for VP, the Russian squad has quickly reached the opponents in charts and, after a victorious fight on the 16th minute even managed to take the lead. On the 23rd minute Virtus.pro killed the Roshan in another clash.
In a few minutes KuroKy and company smashed the central Т3-tower, but the Russian team picked up the fight again and, on the 33rd minute with the Aegis, tried to enter the enemy's highground. However, Keeper of the Light was actively pushing away the creepes, not letting the opponents reach Т3-tower. Further the map became a battlefield for an even fighting, which lasted till the stage of late-game.
On the 83rd minute Team Liquid destroyed the last barrack, but didn't hurry to approach the Т4-towers. Winning the fight, the players of Virtus.pro went for throne, but Bloodseeker died, letting the Liquid say the last word.
What a game!!!??! That was super insane! Sick beastmaster @LiquidMinD_ctrL

— Viktor Nigrini (@generalqw) 11 августа 2017 г.
The second map was held in a rapid pace. At the start, the things didn't work out for VP, as the «bears» were losing heroes and failing fights. It seemed that the second map will be secured by Team Liquid, but the Russian squad was winning lanes and everything was decided after the first Roshan. Virtus.pro prevailed in the fight at Roshpit and took Aegis, then heading for the opponents base, where they smashed the central side and then just went back.
Waiting for the second Roshan to arrive, the «bears» destroyed three enemy's heroes again and went finishing the started. Team Liquid failed to fight back, giving the second map out to VP.
Вот к такому Ликвид явно не были готовы. Теперь нужна еще одна задумка/заготовка от ВП.

— Artur (@ArturFissura) 11 августа 2017 г.
(We haven't been prepared for such a Liquid. Now VP need one more idea/prep)
On the last map the teams were going toe-to-toe again, not willing to give the advantage. The both teams were fighting in vain, not being able to decide the strongest. However, over some time Team Liquid managed to take the lead and destroyed the rival's base in two attempts. Eventually, 2-1 for KuroKy and company.
Virtus.pro are knocked out of the contest on the 7-8th place. In turn, Team Liquid will meet the winner of pair Invictus Gaming/LGD Gaming in their next match.