Dota 2
August 13, 2017 00:12
Team Liquid — the champions of The International 7
In the final clash within The International 2017 Team Liquid prevailed over the team Newbee and won a money prize of ~ $10,800,000.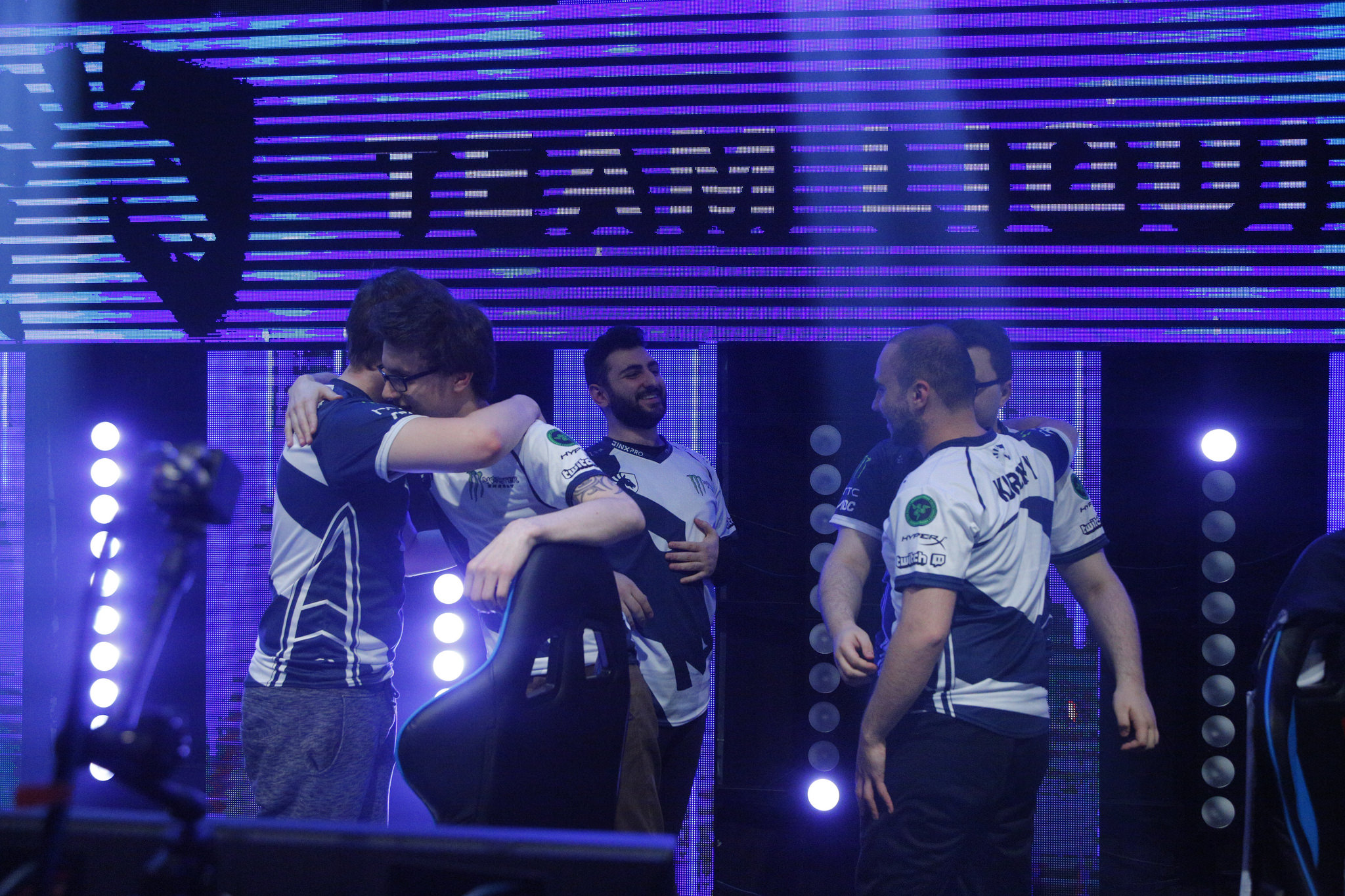 The first map of BO5-series started with fully dominating by Team Liquid. The exellent level of game was shownrd by MinD_ContRoL, who played on Nature's Prophet: he used all advantages of his hero, helping his teammates in different sides and pushed the lanes. The team Newbee lost fights and could't to farm free.
On the 19th minute KuroKy and company killed Roshan and won in the clash beside roshpit. On the 23d minute Chinese squad lost all T1 and T2 towers, so forced to protect barracks. After winning another fight, Team Liquid went on the rival's highground, destroyed enemies and Newbee writed «GG».
.@LiquidMATUMBA with the memes. #TI7 pic.twitter.com/zSUfKguM9F

— joinDOTA (@joinDOTA) 13 августа 2017 г.
The Chinese team made a good start on the second map, performing a run of kills, on the 16th minute the score was 11:1 in their favor. Despite this fact, Team Liquid didn't give up and were looking for rivals in different parts of the map. On the 26th minute KuroKy and company killed Roshan and decided to head for bottom lane. Chinese squad managed to kill Alchemist one time but with the advantage of Aegis he managed to go back. After a while Team Liquid destroyed bottom side and then won a fight. In a 2 minutes Newbee lost teamfight once again, being left without buy-backs, decided to give up.
#JustTLDOTAThings

Game 3 up next! pic.twitter.com/pbtLDsGAKz

— Team Liquid (@TeamLiquid) 13 августа 2017 г.
From the start of the third map teams were going toe-to-toe in charts. Time after time the teams were meeting in different parts of the map, but were exchanging in fights. On the 28th minute Team Liquid found their opponents on the roshpit, won the fight and got Aegis. After this Liquid entered the rival's highground and started smashing the buildings, but lost 3 heroes and then giving up for a while. After second Roshan KuroKy and company returned to the enemy's highground, won in the clash and left the opponents without buy-backs, being forced to write GG.
Following this outcome, Team Liquid — the champions of The International 2017! KuroKy and company earns ~ $10,800,000, while Newbee stopped on the 2nd place, taking home ~ $3,928,415.