Dota 2
August 10, 2017 19:25
Team Liquid sent Team Empire packing
Team Liquid gained a confident victory over Team Empire within the lower bracket of The International 2017 and knocked the CIS-squad from the tournament, stopping them on the 7-8th place.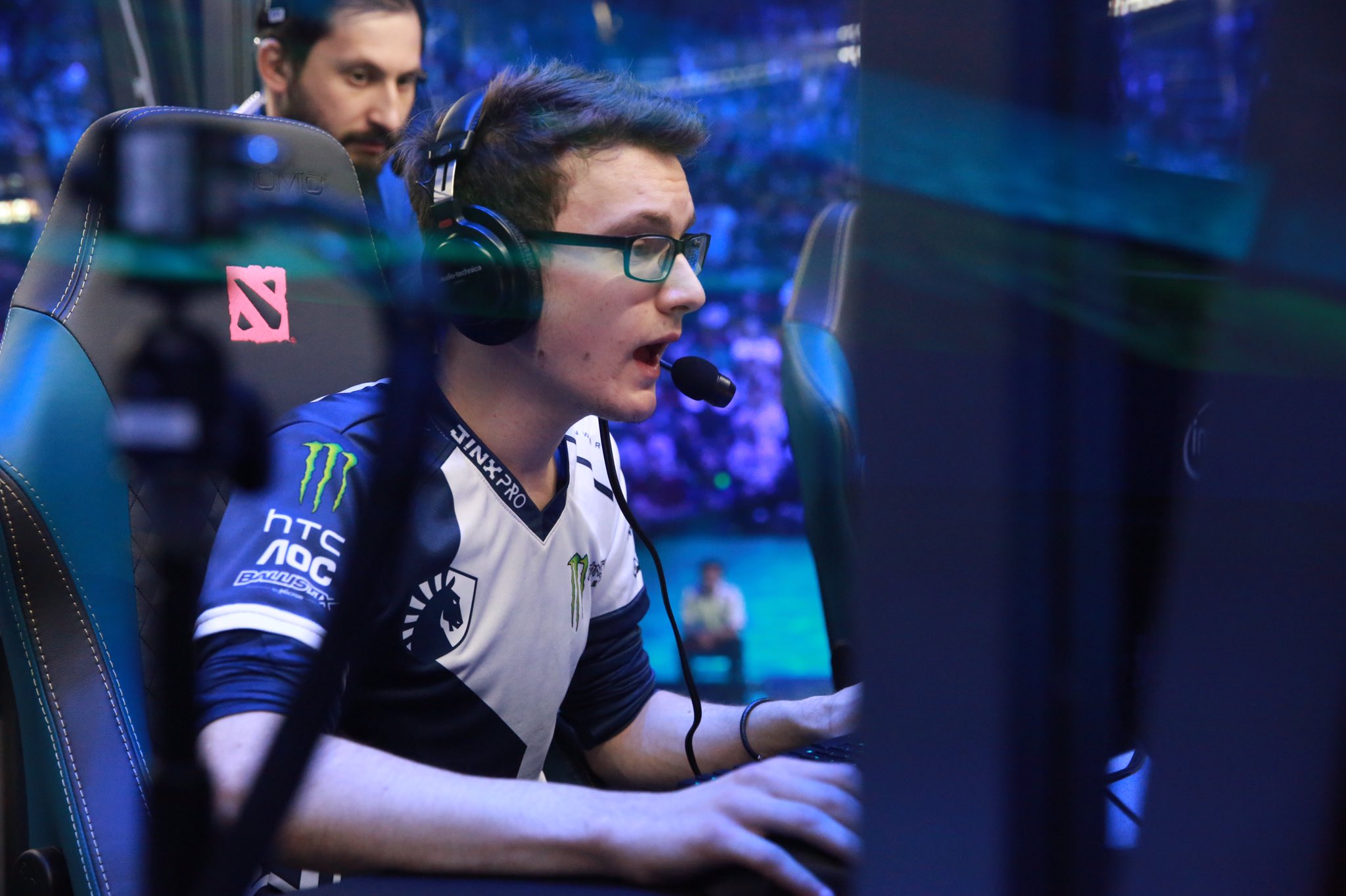 The first map. Team Liquid were way more confident than Empire on the laning-stage. Miracle won the mid with a masterful game on Necrolyte, GH guaranteed the support of all lanes due to his moves on Spirit Breaker, while Broodmother by MATUMBAMAN has quickly smashed two towers on the top-lane. However, when Batrider went hunting, Empire started realizing ganks.
In the stage of mid-game, Team Empire wasn't behind Team Liquid in the terms of damage this time. The both carry-heroes Weaver and Broodmother from the opposing teams were going toe-to-toe. However, while MATUMBAMAN was pushing, Resolut1on performed kills in a small fights, strengthening the Empire's positions on the map. However, Team Liquid found the way to get the lead back.
Stop the Weaver ➡️ Stop the team

Game one is ours and the next one is up soon: https://t.co/AunXev7jwU pic.twitter.com/EHVkqc3qag

— Team Liquid (@TeamLiquid) August 10, 2017

A key to the victory was in the Weaver's control. Losing their carry for the first time, Empire lost the buildings on the central lane. With its repeat, were destroyed the barracks on top-lane and crushed the main tower, while Resolut1on was left in tavern without buy-backs.
The second map. A start of the second game was on the equal terms: Empire spoiled the start of Miracle on Huskar and provided the farming-space for Anti Mage, at the moment when Lifestealer by MATUMBAMAN was issuing no pressure at all. This balance lasted only on the start of mid-game.
A small advantage was gained by Liquid on the 18th minute, when they stopped the contrattack of Empire at Roshpit, taking Aegis for Huskar. Team Liquid started increasing gap, winning the teamfights and smashing the towers of Team Empire. On the 25th minute Team Empire were pressed on their base, being left only with the hope for Resolut1on. But even one of the best carries in the world failed to deal with the combination of Lifestealer and Slardar. Liquid paragraphed the match after destroying three sides of the enemy and smashing them in the crucial teamfight, forcing to give up.
Match one down but we're not done for the day!

Don't miss our match against VP in a couple hours #LetsGoLiquid pic.twitter.com/iQggII8PK0

— Team Liquid (@TeamLiquid) August 10, 2017
Team Empire leave The International 2017 on the 7-8th place, earning about $600.000, while the way of Liquid to the victory at TI7 is still on and their next enemy will be Virtus.pro.