Dota 2
August 09, 2017 22:22
Digital Chaos left The International 7
The third day of the Playoffs within The International 2017 went on with the countering between LGD and Digital Chaos. The North American team failed to deal with LGD Gaming, leaving the championship.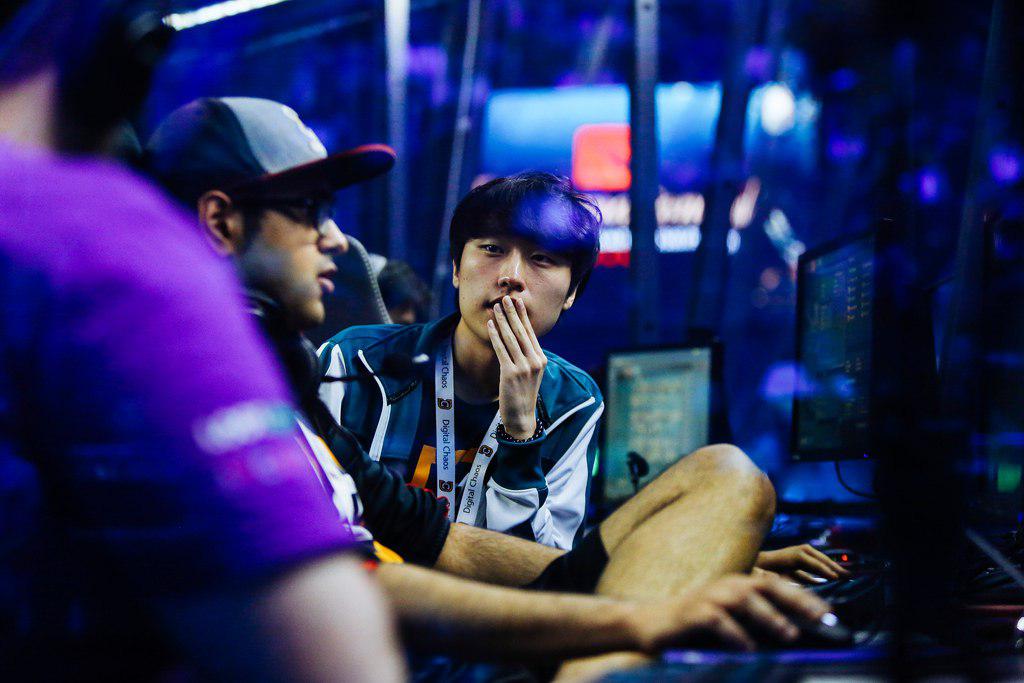 Up from the very beginning, a serious fight was tied on the map. The Chinese five wanted to spill the first blood and, even before the appearance of creeps, have found a victim. For some time the teams were going toe-to-toe, but, after the 10th minute the towers of Digital Chaos started falling. LGD Gaming, not wasting time, were actively catching the enemy's heroes on the map, pushing the lines at a time. On the 15th minute the Chinese team killed the Roshan, and then even picked up a few fights. After the 21st minute LGD Gaming destroyed the entire DC, smashed the second side and made the enemy write «GG».
On the second map the Chinese squad used the same strategy, as before: was looking for the rivals throughout the map and pushing at a time. Here Digital Chaos found out the opponent's plan right in time and started pushing in response, making this pretty good.
On the 22nd minute BuLba and co killed the Roshan and headed for the enemy's highground, however, the intention didn't work out. The Americans forgot about Anti-Mage, who was actively farming in the woods. On the 27th minute he entered the fight and made three kills. Then LGD Gaming went crushing the buildings and, already in a few minutes were on the opponent's base. Digital Chaos failed to withstand the attack and were defeated in this meeting.
All announcements of matches may be found on our site and in socials - Facebook and Twitter. While the records of by-past games are available on our YouTube-channel.