Dota 2
January 27, 2019 12:40
Team Secret becomes the champion of The Chongqing Major
Team Secret has raised the champions cup of The Chongqing Major, prevailing over Virtus.pro in the Grand Final 3:1.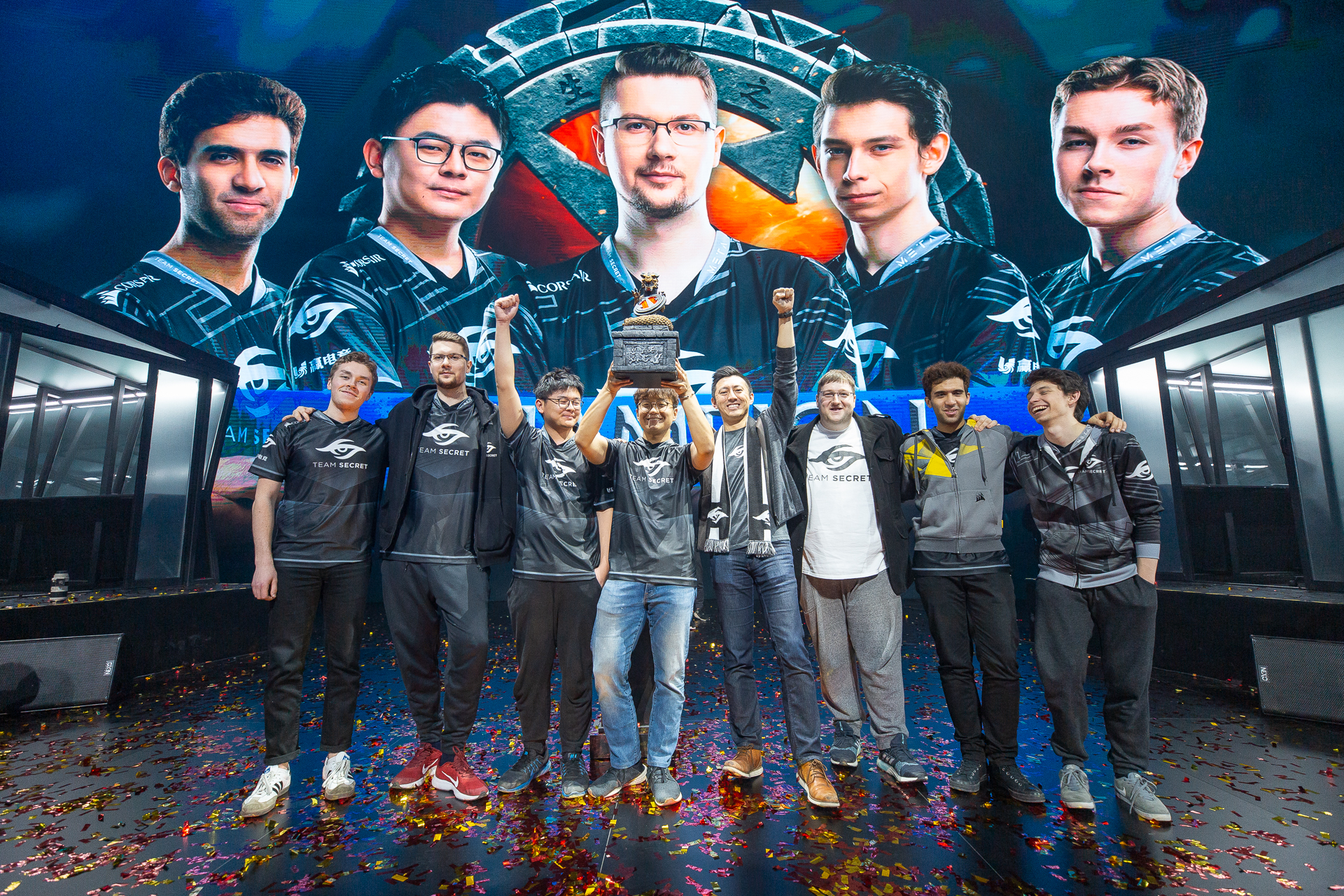 The final clash was held in the ВО5 format. Up from the very beginning of the match Puppey and company gained control over the game and were smashing the enemy's heroes on all the lanes. After the 10th minute Virtus.pro started to lose the towers briskly. Team Secret killed the Roshan, won a teamfight, forced the opponents to buyback, so that the CIS-squad failed to withstand the rival's attack and wrote GG.
The second map was also held at a quick pace. The guys from Team Secret had an enormous potential of split-push again and were able to kill the enemy's heroes quite easily. At the 15th minute Secret killed the Roshan and went through the mid. Having two victorious clashes on their account, Puppey and company started to demolish the barracks. There was no way for VP to cope with that and they decided to give up.
Team Secret was dominating in the first half of the third game. At the 21st minute Team Secret secured the bottom side and stepped back. In a while Puppey and company took the central side, but they still failed to break through the third one. Virtus.pro smashed the enemy and managed to come back. Phantom Lancer became almost indestructible and VP went straight to destroy Ancient, finishing the map in their favor 1:2.
On the fourth map the teams were playing on an equal footing. Virtus.pro killed the first Roshan and went pushing. However, the CIS-squad managed to take only one T3-tower. On the 30th minute Team Secret gained an incredible advantage and smashed the central side. Puppey and company won a teamfight by the Roshpit and left the opponent without any single chance to buy back, so VP decided to surrender. Eventually - 3:1 in favor of Team Secret.
Team Secret becomes the champion of The Chongqing Major and is granted a money prize of $350,000 and 4,950 DPC-points. Virtus.pro secures the second line and gets $170,000 and 3,000 DPC-points. Follow us on Twitter and Facebook, where we publish all the latest news from the universe of Dota 2.