Dota 2
February 04, 2019 17:00
Lyrical: "[Tier-1 teams will not attend the Minors,] otherwise they are not Tier-1 teams"
Back at the Chongqing Major's day off between two stages of the Playoffs, we had a small conversation with Gabriel "Lyrical" Cruz. Lyrical shared his impressions of Chongqing, Chinese Dota 2 fans and the current DPC system.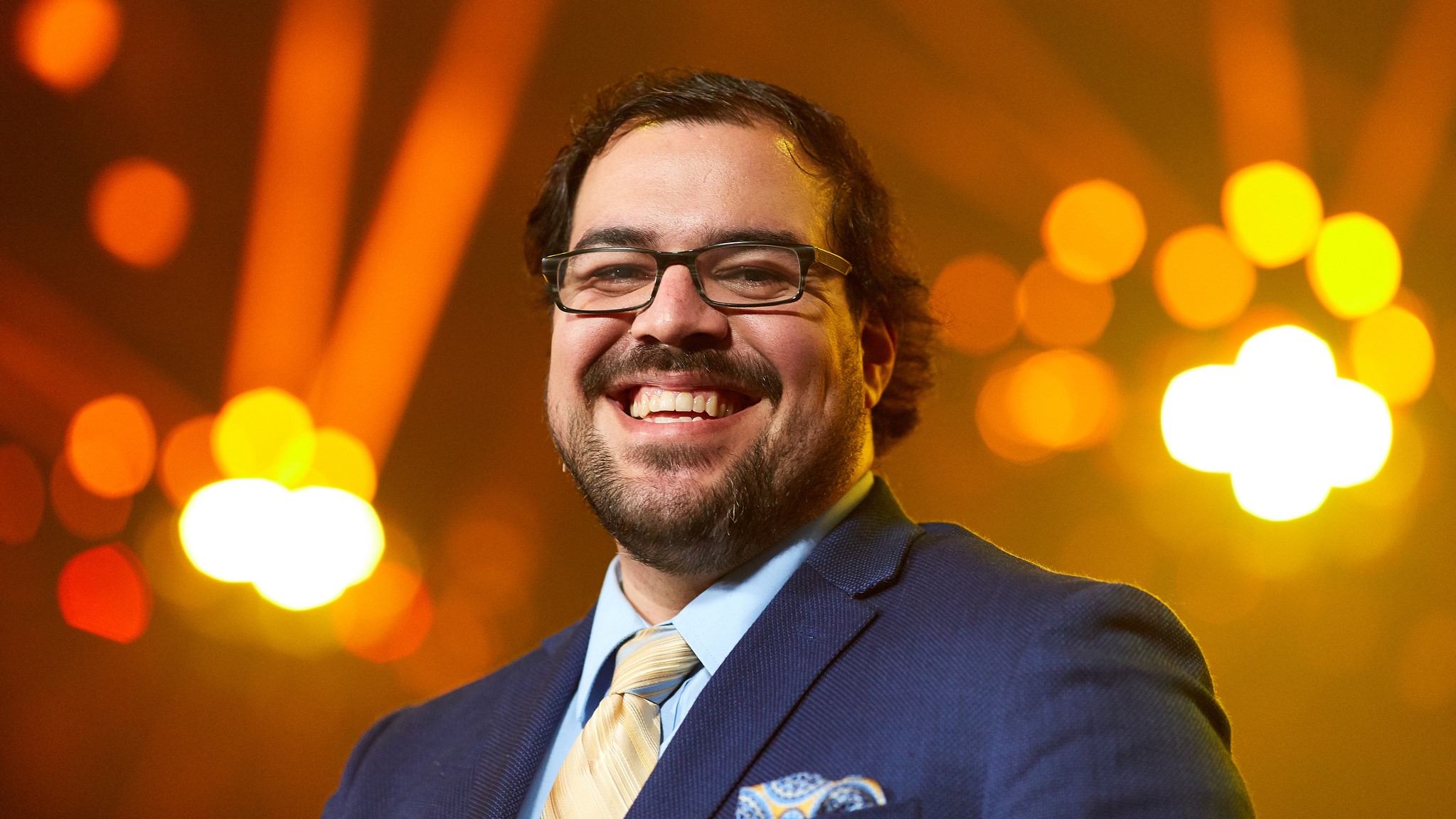 How much time have you spent in China?
When I was in college, I studied abroad in Hong Kong for a whole semester which is about 4-5 months. Besides that, I've gone to about 4 tournaments but I've never been to Chongqing.
Do you like this city?
It's cool. We went to check it out recently and found a lot of nice areas like an underground karaoke-bar and a night market.
Also, I've been at the venue, it looks really nice and the stage set up is just gorgeous with like a billion LED-TVs.
The opening ceremony was awesome, even though I was not able to watch it live, it looked really good on stream. It was really pretty and the AR effects were super cool. The stage itself is so massive that it has the potential to get lost on the stream. But you can kind of get a sense of it from how large the players' booths are.
In real life, the stage looks even bigger, but the best thing for me is all the animation that comes up when a hero has been picked. I wanted to record it, but I haven't had a chance yet.
Have you felt the energy of the Chinese crowd?
Yeah, I felt it more for the first series with Liquid vs Fnatic. It felt like they were supporting both Fnatic and Liquid. In general, I think they are just supporting good Dota. But they definitely favored Shadow when he was owning which admittedly didn't happen that often.
One of the matches you will work with is the lower bracket final and we don't know yet who will play. Not thinking about the team's strength, as a Dota fan who do you want to be there?
EG vs LGD, definitely. In front of that crowd, I think East vs West is going to be the biggest story. Fnatic vs EHOME could be a good option, but I think in general there is more competition between EG and China.
As a caster, you are kind of sucking the energy from the crowd and the crowd will support the Eastern team. Will you support them to join the hype or you will support the Western team?
I don't tend to have much personal allegiances either way. As far as feeding off the crowd it can go either way. If the crowd is heavily in favor of one side and they do well, you can say something about the energy of the crowd and how crazy they are going. Also, you can pause and have the audience be a part of the cast, you can wait for an epic play hit the point hard and then just shut up. If you do it right it can be a really cool moment.
The flip side of it though is when the hometown team is losing. You can say something like, "Listen how silent the crowd is, the energy has been sucked out of the room". That can be a really powerful moment too.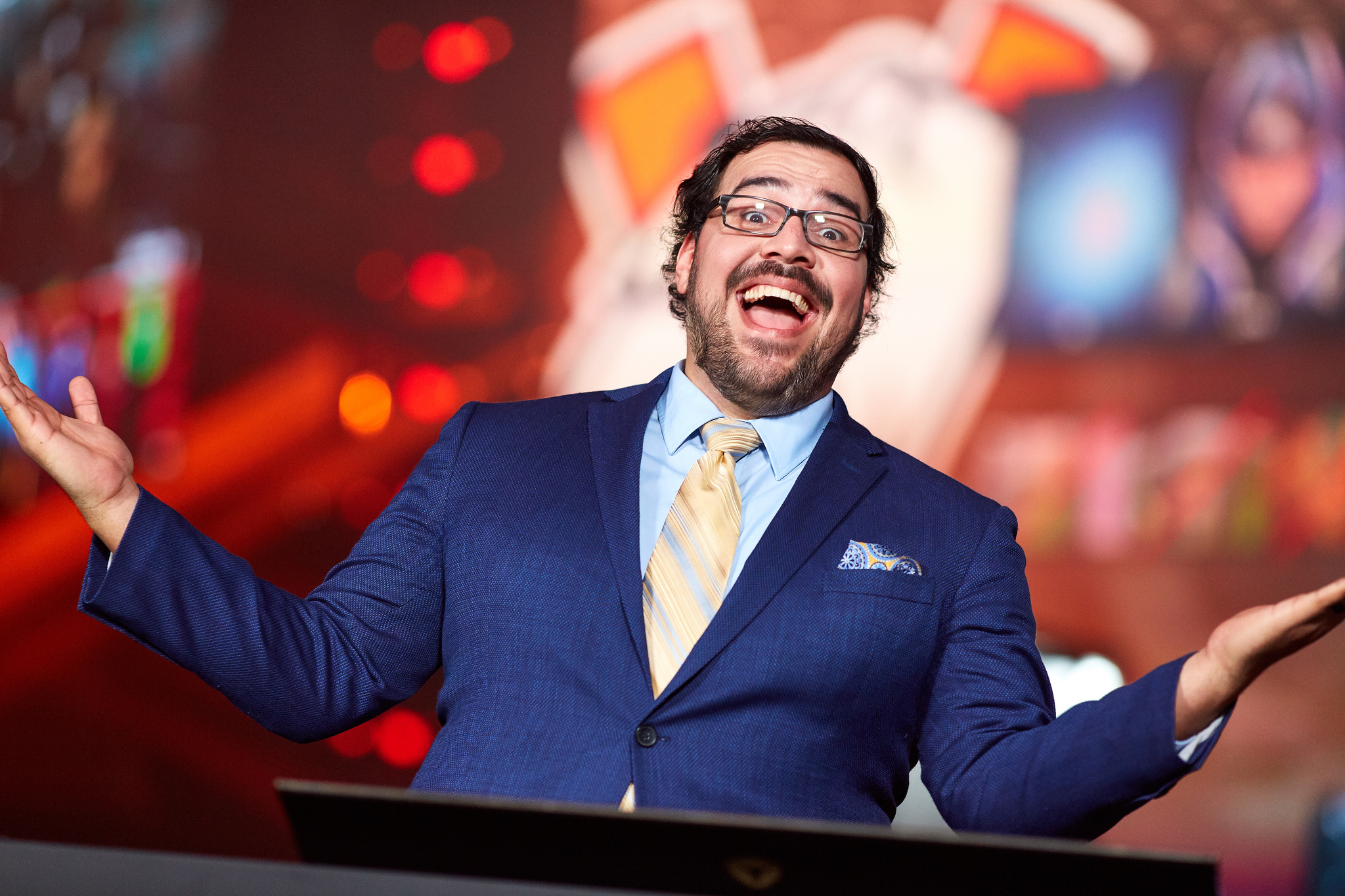 What can you say about the Group stage and the first half of the Playoffs?
It was really nice. The teams showed up and we saw some new trends in meta. It's still the same type of dota being played, 5 man with vlads and small items, but there are a few heros that have risen in prominence. The other big thing was there were a lot of upsets. I think South America made a big show and the SA teams were able to knock out some favorites. That's super exciting for the region.
With the new DPC system and with the possibility for the best teams to guarantee TI participation, should we expect some teams to skip big events to take some rest?
I think individual players will take a break for some events and new ones will stand-in. I hope that they will allow these promising players to earn some money and fame so that they keep playing the game. But I don't think that whole teams will not show up for big events. Majors are too important to miss and for 3rd party tournaments, it's not only DPC points but also money.
The biggest support for the upcoming teams and players is the Minor system because Minors are the 2nd and 3rd best teams in a region and these tournaments still have a high prize pool.
Do you think Tier-1 teams will attend the Minors?
No, otherwise they are not Tier-1 teams.
The hardest thing for Valve is how to allocate the slots correctly so that the region that should get slots to the Major will get them and we don't get Tier-1 teams participating at Minors. In my opinion, one of the worst things that could happen is if Minors constantly have a Tier-1 team that wins and then just goes to the Major.
Some may say we just need to get rid of the SA 2 slots, but I don't think that is a good answer. The two slots as a bare minimum is a huge boost for the region as a whole and will naturally raise the level of success of all of those teams. The most important and most challenging thing with this entire DPC system is getting the correct slot allocation for regions with 3-4 slots.
From the beginning, it happens that TI is mostly held in the USA and all the Majors and Minors are in Europe and China. Why does that happen and what should we expect next, with TI in Shanghai?
I think it's just because Valve is in Seattle and they want to put out the best product they can.
Of course, this is just my assumption and I could be wrong, but if you are a US-based company and you want to keep track of everything and keep stuff on schedule base your event in the US.
When I worked TI I was stuck by how coordinated everything was. Everything shown on screen has an allotment of time and is there for a purpose. There is nothing shown that not supposed to be shown. And because it takes so much time, value and money, they want to make it perfect.
Now with a ton of experience, they are trying something very ambitious.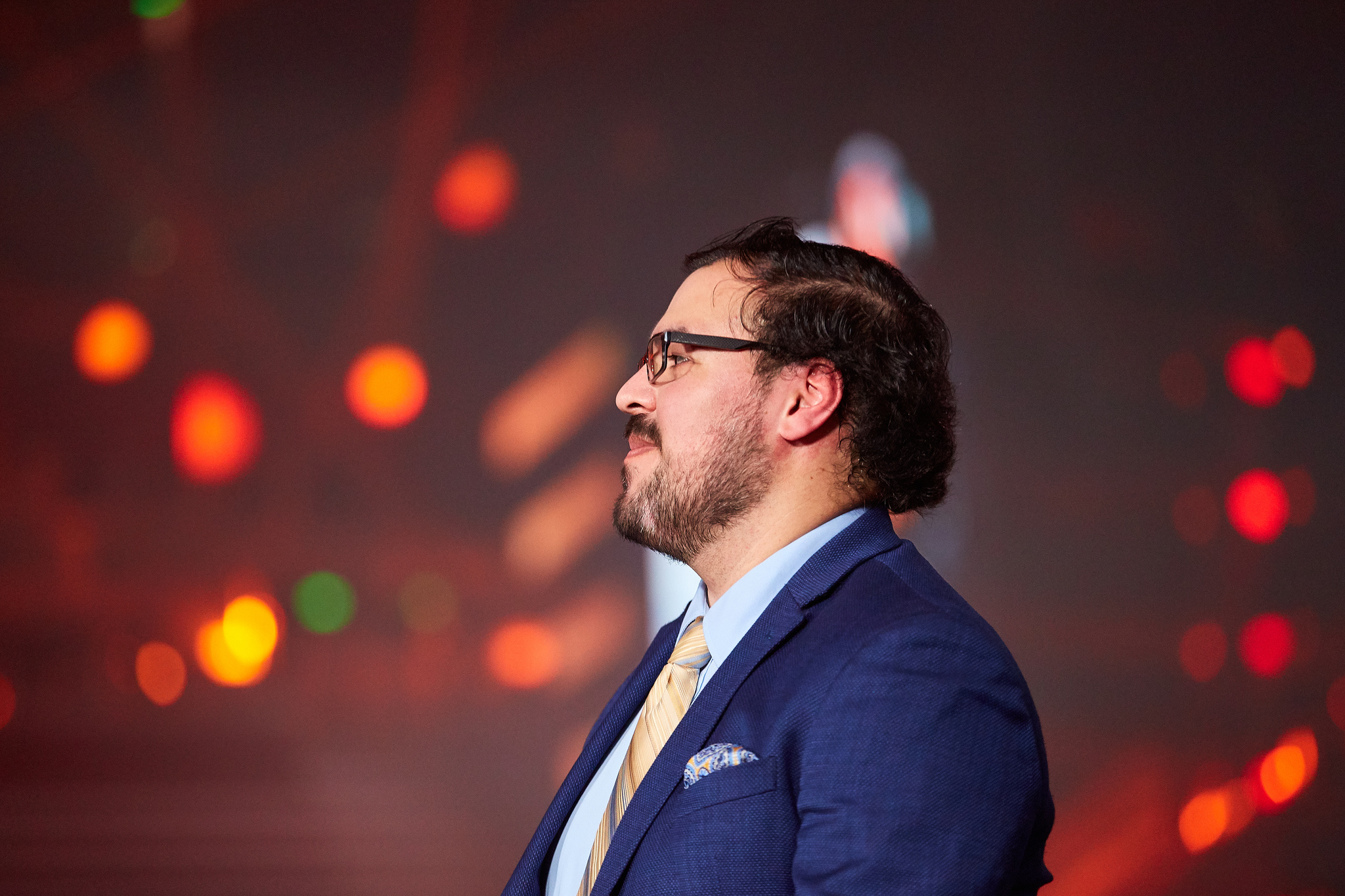 What can you say about the 7.20 meta?
The meta right now is big, tanky, strong heroes and they run to each other and punch each other in the face. And that is pretty much what we will see. If a team doesn't do that, they will lose.
Follow our socilas - Twitter and Facebook, where we will publish all the Dota 2 news from