Dota 2
December 01, 2018 10:41
Alliance, Evil Geniuses, J.Storm and Forward Gaming to play at The Chongqing Major
The Chongqing Major Main Qualifiers ended with the last games for the European and the North American regions. Alliance, J.Storm, Forward Gaming and Evil Geniuses became the last qualified teams.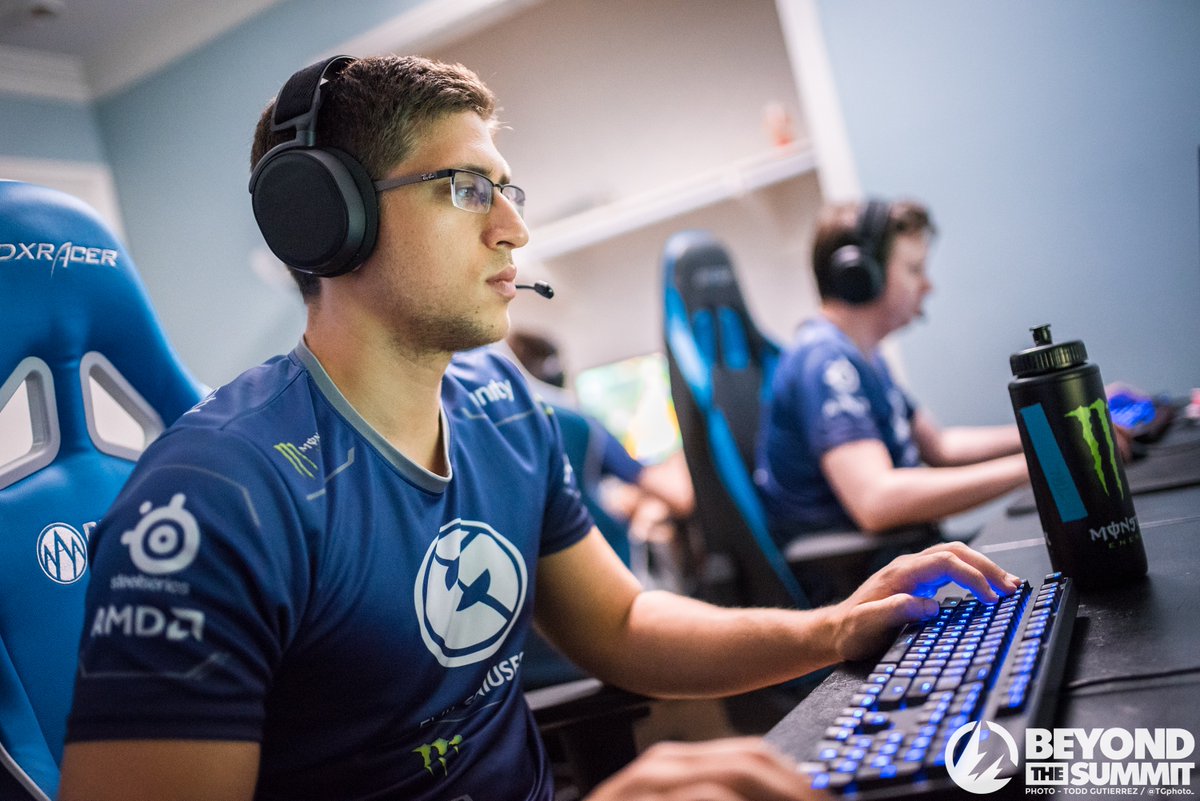 Image: Beyond The Summit​
In the European regional finals, Alliance has managed to win over The Final Tribe with 2:0 score in the lower bracket decider match and secured the last spot on the Major. The first two spots were taken by Team Secret and Team Liquid.
The last 2 matches in EU region was played only for seeding purposes. Team Secret secured the first place with victory over Team Liquid. Right after that, Alliance lost the last match to Team Liquid with 1:2 score. Interesting fact though, Kuro "KuroKy" Salehi Takhasomi set a new record in that match where he became the first pro-player, who performed on all 116 heroes in professional matches. The last 2 heroes in the list were Meepo and Templar Assassin.
J.Storm and Forward Gaming dominated in North America. The last spot were secured by Evil Geniuses after an outstanding victory over Plus Ultra with 2:0 score. In the seeding matches, J.Storm secured 1st place, Forward Gaming came 2nd, and EG took the 3rd place.
Subscribe to our socials -- Twitter and Facebook, where we will publish all the latest news from The Chongqing Major.