CS:GO
November 30, 2018 15:00
Na'Vi, BIG and fnatic close out the invite list for StarSeries i-League S7
The final pack of invites to StarSeries i-League S7 has found its owners! Right after FaZe Clan, Team Liquid, MiBR, and the other six invited teams, Natus Vincere, BIG, and Fnatic confirmed their participation in the Shanghai tournament.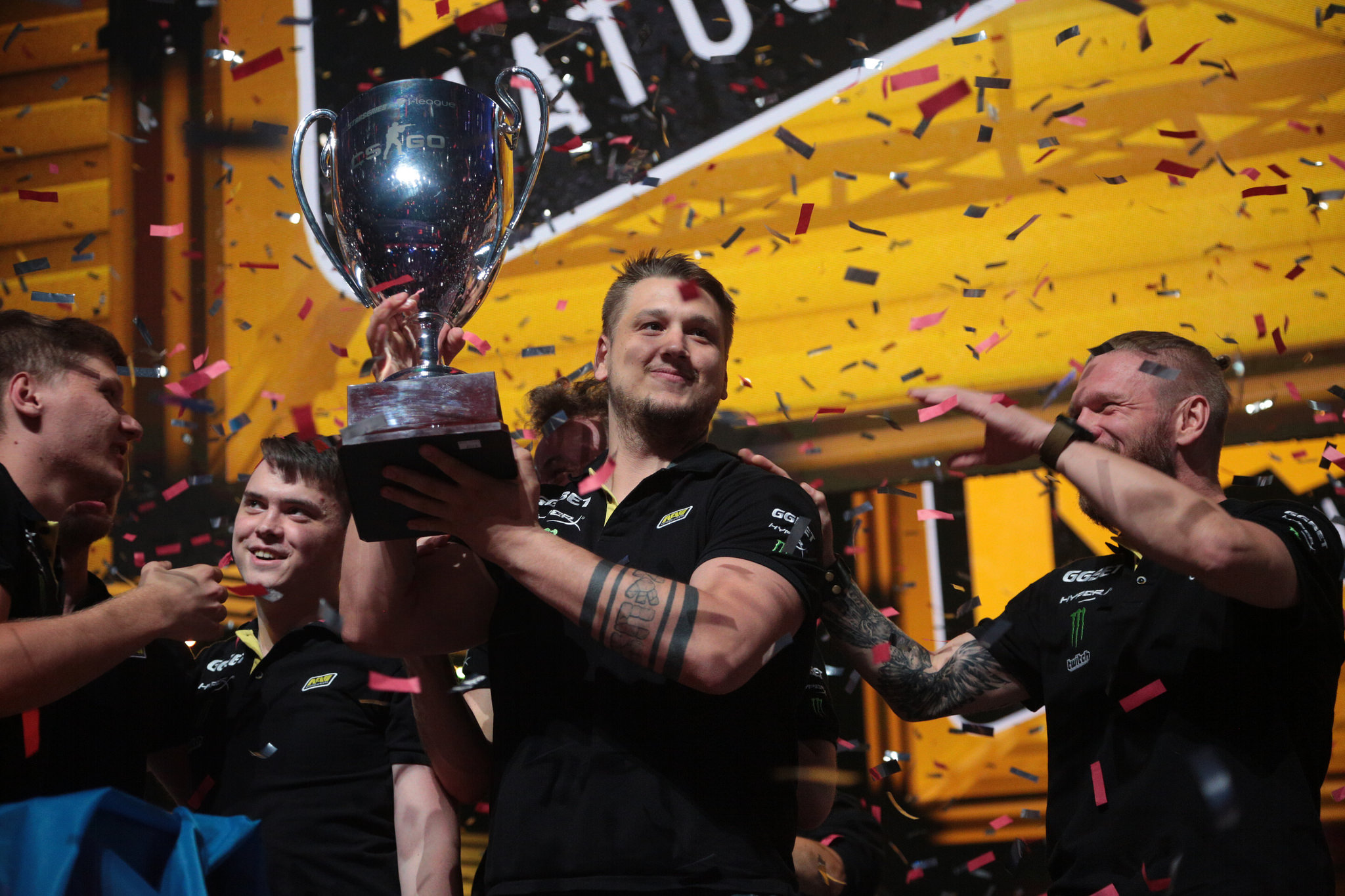 Every CS:GO fan in CIS knows about Na'Vi. The last time we saw them at StarSeries i-League was during the fifth season. Back then, to the delight of the public at Palace Ukraine, Natus Vincere became the tournament's champions after taking down NRG Esports in the final match.
We are excited to welcome the second best team in the world among the participants of StarSeries i-League CS:GO's seventh season and can't wait to see them in Shanghai!
The last two invites have been handed out to BIG and Fnatic. The German team made its first appearance at StarSeries i-League during the previous season, where they placed 5-8th after losing in the quarterfinals to the eventual champions from ENCE Esports. In Fnatic's turn, they've participated in a few tournaments of the series. Also, they even managed to win one of them. It's about their legendary lineup with olofmeister, flusha, JW, dennis, and KRIMZ, who triumphed at StarSeries i-League in Minsk.
The current version of Fnatic is fundamentally different from the one we've mentioned, but, speaking about ambitions and skills, it is as strong as its famous predecessor. After inviting Simon "twist" Eliasson and Ludvig "Brollan" Brolin to the roster, Fnatic added an explosive element of the "fresh blood" to the team's structure, so it helped them to make a great run at IEM Chicago 2018. There, they almost managed to defeat the #1 team Astralis and finished on the 3-4th place.
The list of participants of StarSeries i-League S7
| | | | |
| --- | --- | --- | --- |
| Team Liquid | MiBR | ENCE Esports | BIG |
| Mousesports | NRG Esports | North | Qualifier in Europe |
| Ninjas in Pyjamas | Team Wild | Natus Vincere | Qualifier in North America |
| TyLoo | FaZe Clan | Fnatic | Qualifier in Asia |

Three final tickets to StarSeries i-League S7 will be given to the winners of the regional qualifiers in Europe, North America, and Asia. We are also reminding you that the LAN-finals of the event will be held in Shanghai from March 30 to April 7. The prize pool sets a new record for StarSeries i-League, reaching the mark of $500,000. Distribution of the prize money is shown below:
• 1st place — $250,000
• 2nd place — $80,000
• 3-4th place — $30,000
• 5-8th place — $15,000
• 9-11th place — $8,500
• 12-14th place — $5,500
• 15-16th place — $4,000