StarSeries i-League: schedule and format
Finals of the fifth season of StarSeries i-League CS:GO will be held from May 28th to June 3rd in Kiev. Invited teams and winners of the regional qualifiers will fight for the Champions Cup and $300,000 on a stage of the Palace "Ukraine", which is open to the fans with tickets available on concert.ua.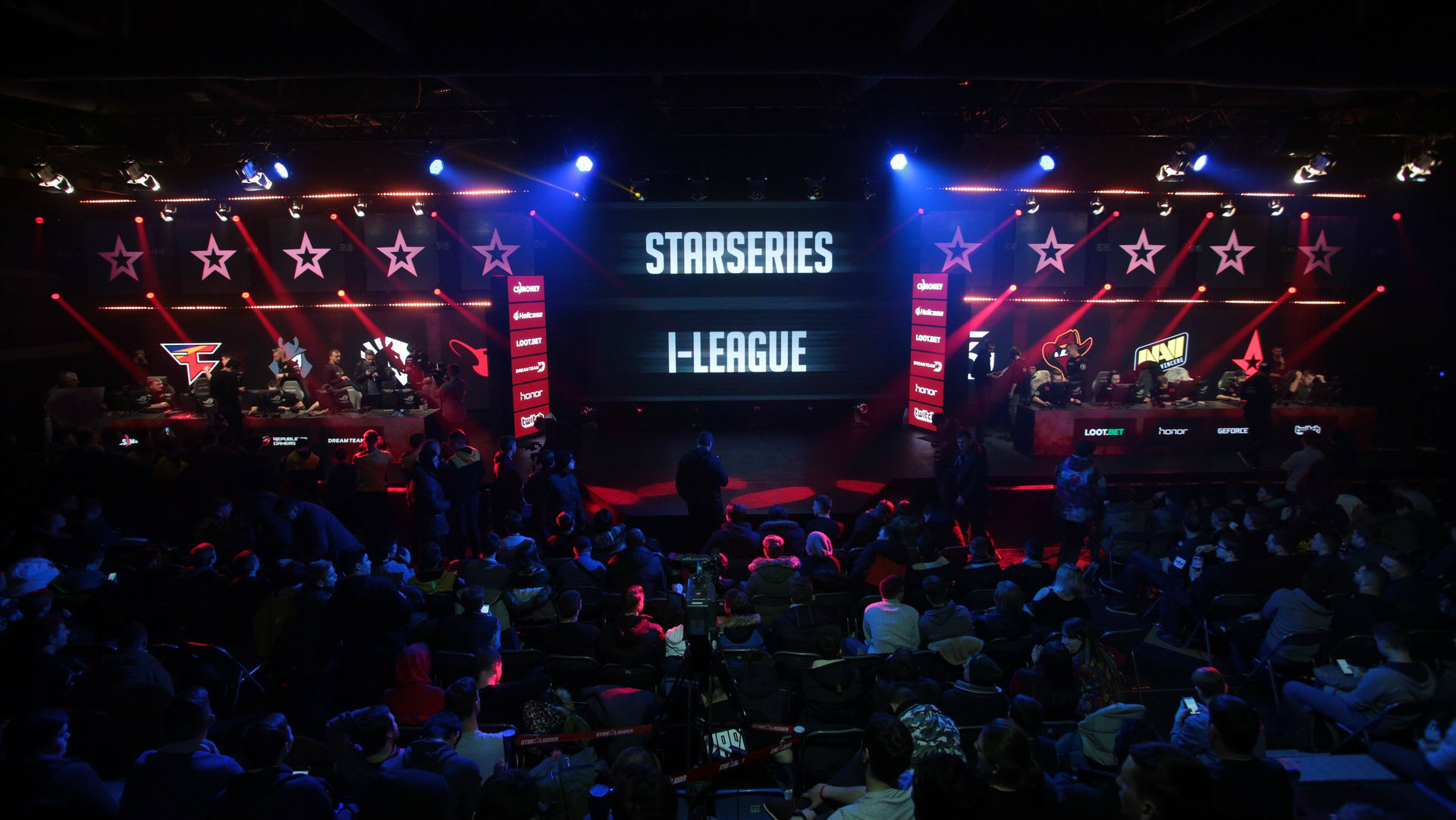 The format of the fifth season will be similar to the fourth one: Swiss Bo3 system for the group stage and Single-Elimination Bo3 Playoffs. The only differences are: no 3rd-place decider and no break between the group stage and the Playoffs.
Watch all the matches live at:
Main channels:
Secondary channels:
Schedule of the StarSeries i-League CS:GO season 5, CEST:
May 28
Main stream
Secondary stream
09:00
Liquid 2:0 NRG
SK 2:1 VG.Flash
12:00
NaVi 0:2 TyLoo
AGO 2:0 Virtus.Pro
15:00
Mousesports 2:1 North
AVANGAR 0:2 Gambit
18:00
NiP 2:0 HellRaisers
GODSENT 2:0 Renegades
May 29
Main stream
Secondary stream
09:00
Virtus.Pro 2:0 Gambit
NRG 1:2 North
12:00
NaVi 2:0 VG.Flash
HellRaisers 2:1 Renegades
15:00
Mousesports 2:0 TyLoo
SK 2:0 AVANGAR
18:00
AGO 2:0 NiP
GODSENT 1:2 Liquid
May 30
Main stream
Secondary stream
09:00
Gambit 1-2 Renegades
NRG 2-0 VG.Flash
12:00
North 2-0 HellRaisers
AVANGAR 2-1 GODSENT
15:00
Virtus.Pro 0-2 NaVi
NiP 2-0 TyLoo
18:00
SK 2-1 Liquid
AGO 2-1 Mousesports
May 31
Main stream
Secondary stream
11:00
NiP 2-0 North
TyLoo 1-2 GODSENT
14:00
mousesports 2-1 Na'Vi
NRG 2-0 HellRaisers
17:00
AVANGAR 1-2 Liquid
Renegades 2-1 Virtus.Pro
June 1
Main stream
Secondary stream
11:00
TBD
TBD
14:00
TBD
TBD
17:00
TBD
TBD
Stay tuned to our website to discover the latest news and the matches' schedule. Follow our socials: Facebook and Twitter and be always kept up-to-date.