PUBG
September 01, 2018 18:20
OGN Entus Ace are in the top at StarSeries i-League PUBG S2
The second to last match-day at StarSeries i-League PUBG S2 has been left behind and already tomorrow we will learn the champion's name. And now let's take a look at the standings at a close of the third gaming day.
Tempo Storm took the first place in the opening match of the day. In the second one top1 was secured by Gen.G Esports, while in the third game the victory was took by OGN Entus Ace. In the penultimate round Team Liquid gained the upper hand and the final game finished in the favor of OpTic Gaming.
The standings at reaching the end of the third match-day: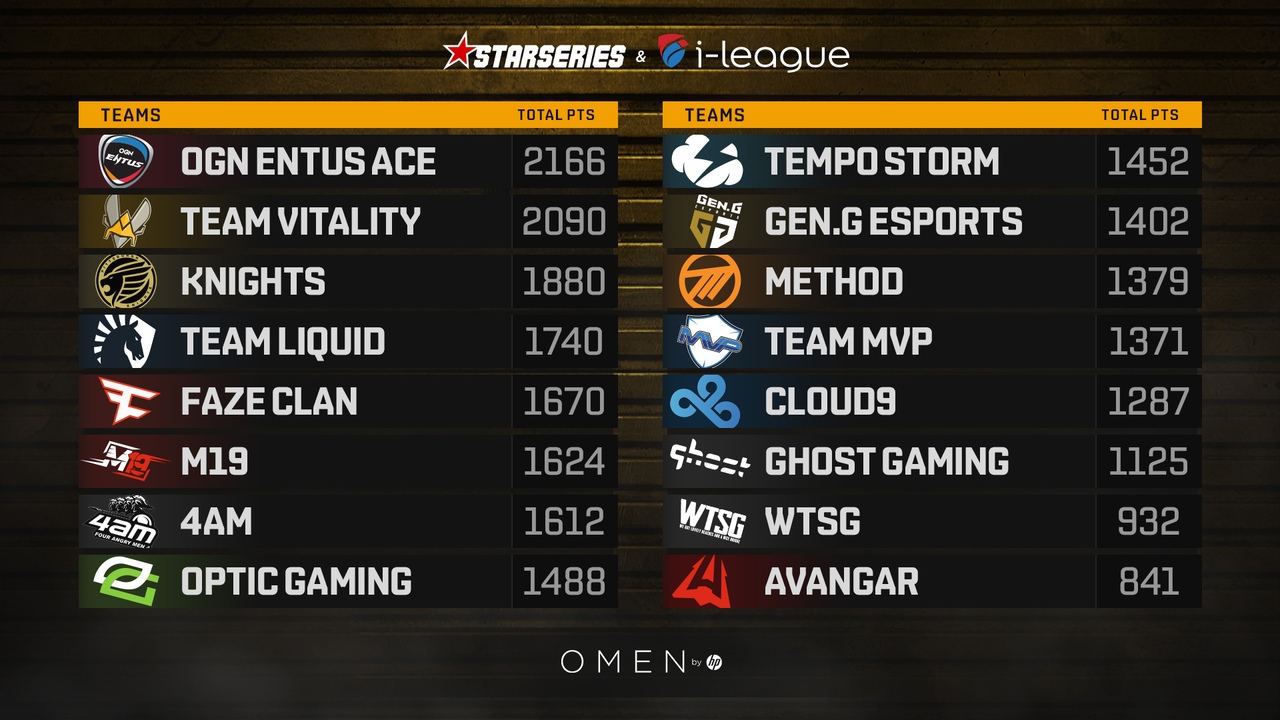 Subscribe for our Twitter and Instagram, and be always kept up-to-day about the latest events at StarSeries i-League PUBG S2. The records of by-past matches may be found on our YouTube-channel.