Hearthstone
February 27, 2019 21:12
SilverName, Pavel and Kolento make it to the Playoffs
The Hearthstone Ultimate Series Winter group stage, which was running from February 16th to 27th, has finished. According to its outcomes, there have been defined eight out of sixteen players, who are granted a chance to fight in the Playoffs.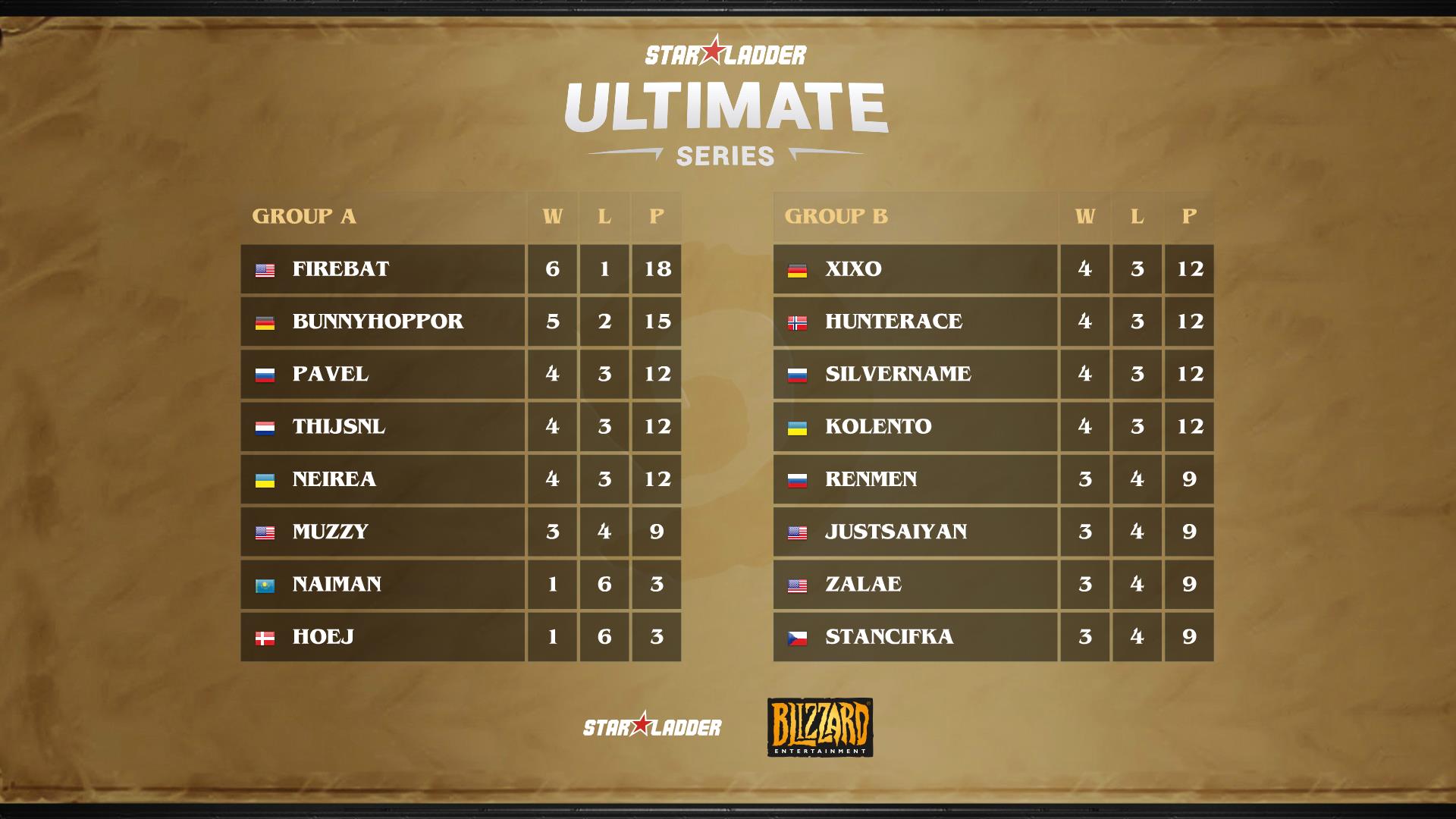 Group A: Firebat, BunnyHoppor, Pavel and ThijsNL
The absolute leader of the group is Firebat, with just one loss and 18 points on his score at a close of the group stage. He is closely followed by BunnyHoppor with two defeats and 15 points at the end of the phase. Pavel, ThijsNL and Neirea have 4 wins and 3 losses each, that stands for 12 points. As a result of the eye-to-eye stand-offs, Neirea lost out to ThijsNL with 3-1 and to Pavel 3-2, so thus he failed to reach the Playoffs of the tournament.
Group B: Xixo, Hunterace, SilverName and Kolento
The players of Group B, who managed to advance to the Playoffs, are having 12 points each, which they have received for 4 wins and 3 losses in the group stage of the tournament.
You can join the upcoming matches of StarLadder Hearthstone Ultimate Series Winter on our Facebook page.
Follow us on Twitter and Facebook. This year promises to be fascinating!