Hearthstone
June 06, 2017 11:30
Thijs and Firebat will comment on Finals of the Hearthstone StarSeries
The teams of casters were finally formed and are ready to cover the LAN-finals of the third season of SL i-League Hearthstone StarSeries. As usually, the broadcast will be held in Russian and in English.
The English studio
In the English-language studio, for you will do their best the most experienced players and analysts, such as the champion of Hearthstone World Championship 2014 Firebat and a twofold champion of Europe Thijs. While the finals' matches will also help to cover Lothar and a well-skilled host Richard Campbell.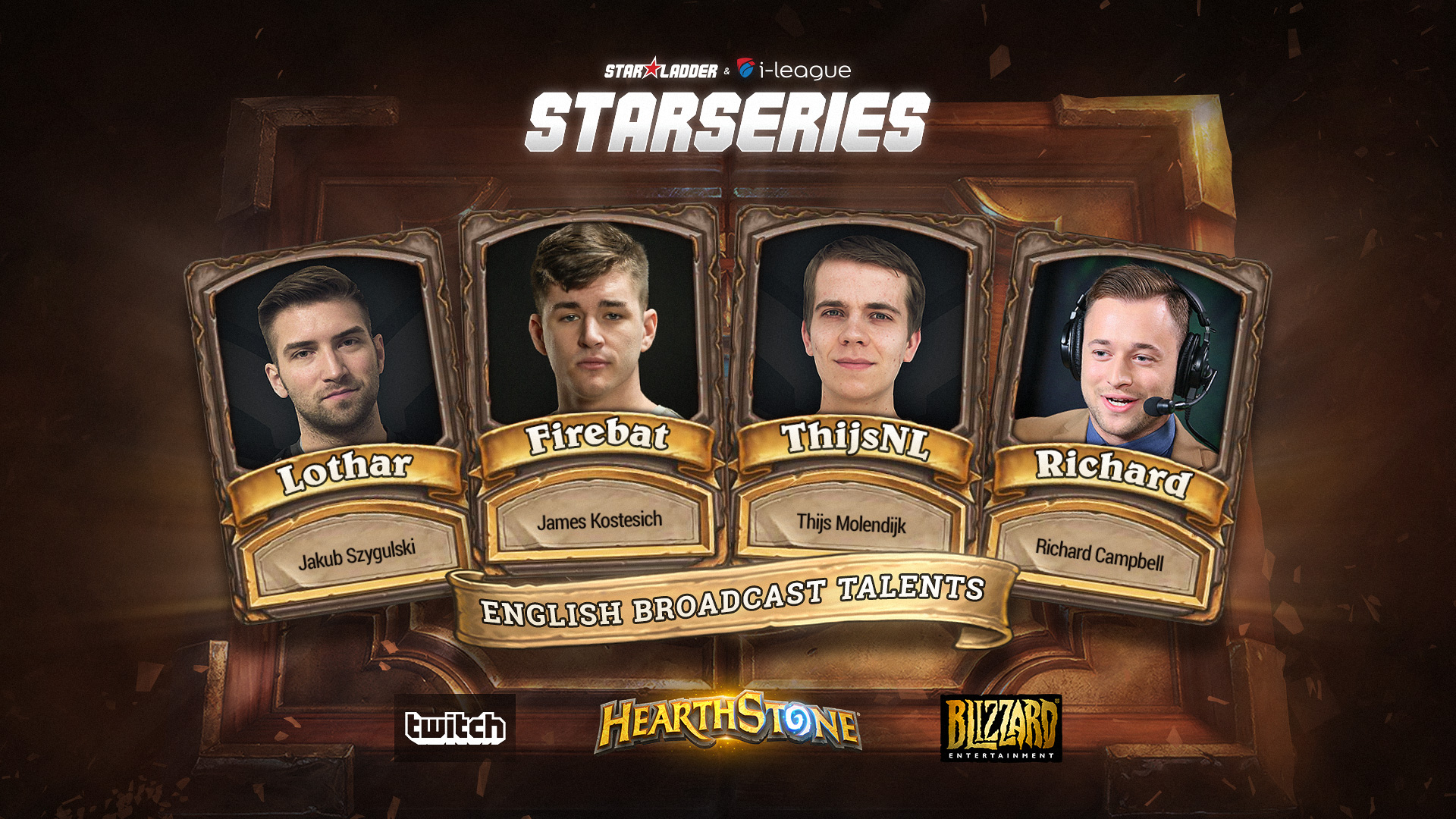 The lineup of English studio:
The Russian studio
The tournament will be covered by those, with whom you passed through the qualifying stage for the LAN-finals. This experienced team will make the matches even more interesting and informative and will entertain you, while waiting between the games.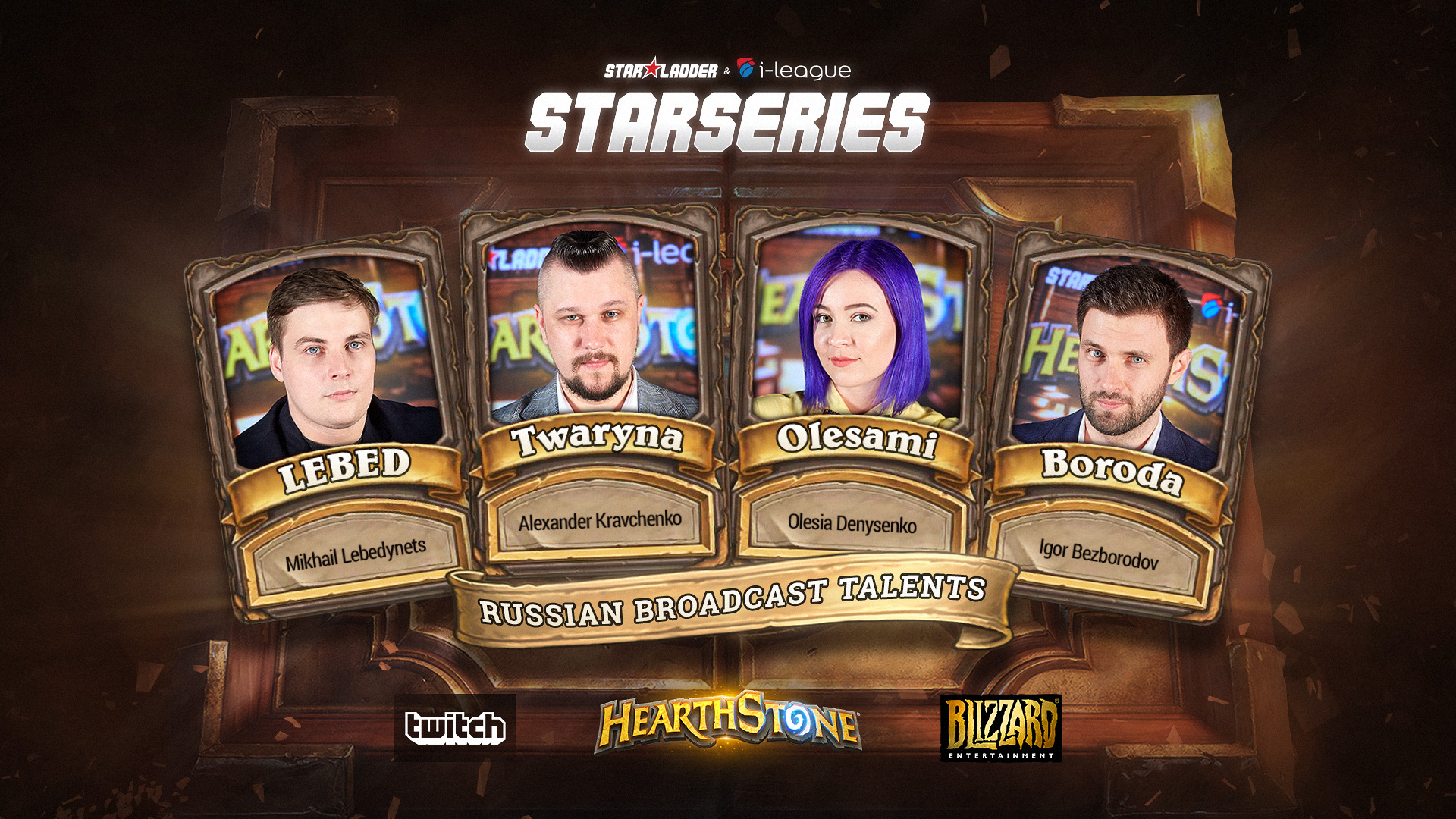 The lineup of Russian studio:
LAN-final of the Hearthstone StarSeries will be held from June 9 to 11 in the closed studio without viewers. You can watch games on our Twitch:
You can follow the news and announcements of matches at SL i-League Hearthstone StarSeries on our website. The records of matches from the LAN-finals and qualifiers will be available on our YouTube-channel.