Hearthstone
June 12, 2017 14:23
Decks of the Hearthstone StarSeries participants
The third season of SL i-League Hearthstone StarSeries is finished, the participants have already either celebrated their success, or reconsidered their losses, and it means that it's high time to take a look at the decks of players and borrow their experience.
All decks are brought together in our album VKontakte!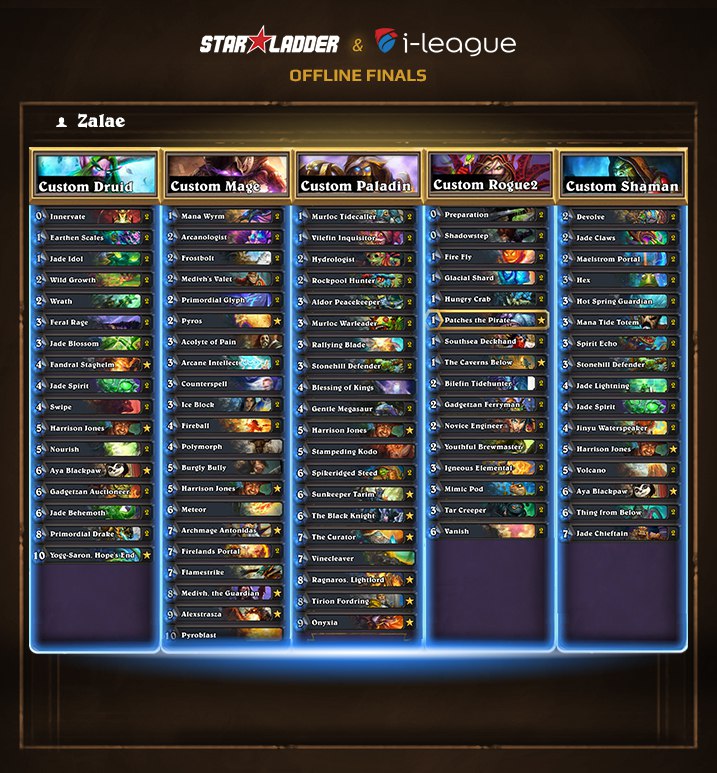 Visit our page, subscribe to our public and YouTube-channel, where are already uploaded all records of games.