PUBG Mobile
October 02, 2018 09:00
PUBG MOBILE STAR CHALLENGE- EUROPE FINAL: Reviewing socials
At a close of PUBG MOBILE STAR CHALLENGE- EUROPE FINAL the players and talents have shared their thoughts and emotions from the by-past championship. Specially for our readers we have made a set of interesting publications of the tournament's participants.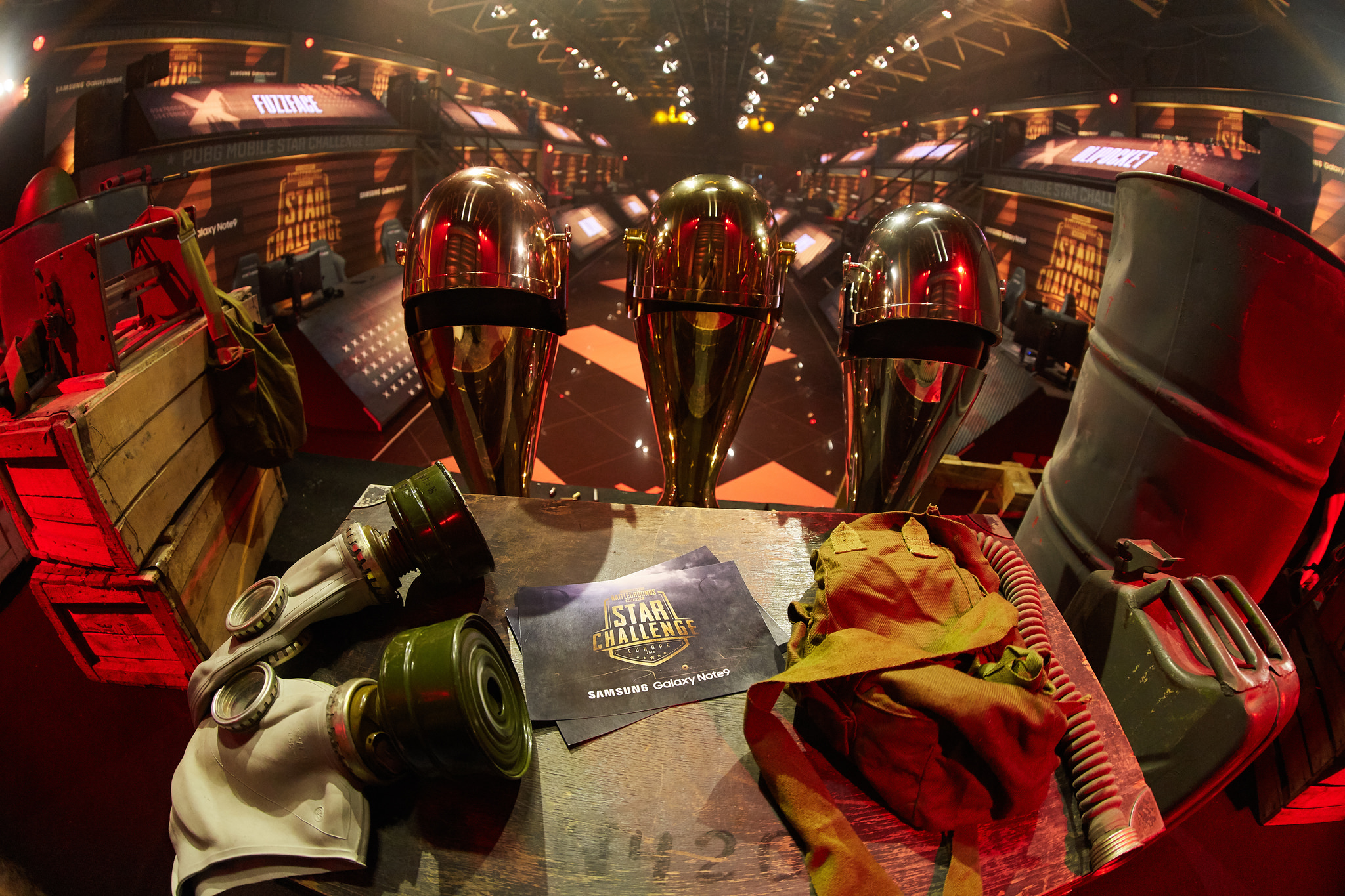 @slpubgmobile Our crazy trip to #kiev to play #PUBG_MOBILE on LAN! Crazy experience!
Thanks for having me #slpubgmobile
Tommorow at 15 CET on official and my stream you can watch the FINALE pic.twitter.com/bzUFlckZDH

— Mazarini (@Mazarin1k) 29 сентября 2018 г.
Answering the lobby-phone with: "Davai davai tak tak"
Doesn't make people happy

— jaNsen (@j4nsen_) 28 сентября 2018 г.
I entered a professional esports tournament and didn't come last. AMA. 😏

— Myre @slpubgmobile (@Myre_Test) 30 сентября 2018 г.
After party...@slpubgmobile pic.twitter.com/B9sIdnAoiB

— spajKK (@DIG_spajKK) 30 сентября 2018 г.
RIP мечта... Поздравляю Tortee. Заслуженная победа на ласт карте. Ну и турки просто жёсткие! #грусть #печаль #тоска pic.twitter.com/ulnW9OavpC

— Roman Lepokhin (@Casperenush) 30 сентября 2018 г.
(RIP my dream... Congrats to Tortee. A deserved victory on the last map. And the Turks are really tough! #sadness #sorrow #grief)
I would like to really thank u for invite me to this awesome event @slpubgmobile @PUBGMOBILE and ofc @SamsungMobile !!!

My teammates @swalkerpubg @SeniksPUBG and jaaraascz did rly good job! Thanks going with me:)))#StarChallenge #PUBG_MOBILE #samsung pic.twitter.com/l7ob68IcLg

— spajKK (@DIG_spajKK) 30 сентября 2018 г.
What a ending we had on the @slpubgmobile tournament!

Congrats to Hayro and Tortee for qualifying for the finals.

Also big thanks to my amazing co-workers @cammmyd @Kaelaris @Porosaurus_NA @MustacheDave_

And ofc @slava_pie for taking care of us! #Star_Challenge #PUBG_MOBILE pic.twitter.com/RS4fZDZdJ9

— Frosz @ SL PUBG mobile (@FroszTV) 30 сентября 2018 г.
Almost home.. 2 hours left 😍 This StarLadder PUBG Mobile Event was really awesome! Thank you for your invite it was a nice experience for me & my friends (@j4nsen_ @sudi_pubg @BimBaGoesKiev). ❤️❤️❤️@slpubgmobile @PUBGMOBILE @SamsungMobile

— rAx ✈️ Kiev, Ukraine (@rAx1337) 1 октября 2018 г.
Ну что же...не сделав ни одного килла, заняв 16 место с командой, которую тянул на дно как мог, получил шикарный смарт Samsung Galaxy Note9, с которым мы прошли весь этот путь. Это был интересный опыт. Всем спасибо все свободны :) pic.twitter.com/8500JzMRrT

— Kostya Sivko (@LeniniwTv) 30 сентября 2018 г.
(Well...with zero kills, taking 16th place with a team, which I was pulling down to the bottom as deep as I could, I' got a gorgeous Samsung Galaxy Note9​, along with which I've passed all this road. It was an interesting experience. Thanks to everyone, well done :)
3rd place at the Starladder Event! 🏆

But my body gave up on me last night.. Feeling so sick..

All in all tho, a MASSIVE thank you to @slpubgmobile for inviting me to this event!! It was close!! ❤️

— RaptorDaRaptor ✈️ Kiev, Ukraine (@RaptorDaRaptor) 1 октября 2018 г.
Oh.. and @SamsungMobile, thanks for the free amazing galaxy note 9! 😳

— RaptorDaRaptor ✈️ Kiev, Ukraine (@RaptorDaRaptor) 1 октября 2018 г.
Rematch @FroszTV ? pic.twitter.com/jefuMt3tW8

— jaNsen (@j4nsen_) 30 сентября 2018 г.
Fin de ce Starladder PUBG mobile ! Super compliqué de jouer sur mobile sans aucune expérience mais c'était archi cool accompagné de mes copines @Yelenna04 @LittleBigWhale et @dahmien7 ! Merci à tous de nous avoir suivi sans clavier souris, et à demain en stream ! #slpubgmobile pic.twitter.com/V75WR9KaE4

— Gom4rt (@mrgtmcn) 30 сентября 2018 г.
Best mates ever @mrgtmcn @Yelenna04 @LittleBigWhale . Merci de m'avoir carry sur ce tournoi 🤓

— dahmien7 (@dahmien7) 30 сентября 2018 г.
Really fun experience here in Kiev for the PUBG Mobile tournament. We finished 6th overall, which we're definitely satisfied with considering we've never played PUBG Mobile.

Oh and we get to keep the Samsung Galaxy S9 Note 😍

GGs @FaZeFuzzface @ResuPUBG @fEJKgg

— iuKeEe (@iuKeEeGG) 30 сентября 2018 г.
Was actually really fun playing @slpubgmobile #starchallenge here in Kiev, had a great time and as always our teamhandler "faze" was there for us!
Thanks for having me and the boys @Pubgsltv ! ❤ pic.twitter.com/Wx84ufdW74

— Fuzzface (@FaZeFuzzface) 30 сентября 2018 г.
I decided to giveaway #note9 which we got from on @slpubgmobile for my fans on stream!
Because i already had Note9 :D
Thank you #PUBG_MOBILE #slpubgmobile and ofcourse @samsung for giving me opportunity to give back something for the support to my community pic.twitter.com/k1BV1NGzxx

— Mazarini (@Mazarin1k) 1 октября 2018 г.