CS:GO
July 21, 2017 21:01
Immortals advance to the semifinals of PGL Major Krakow
The first match-day within Playoffs of the Major-tournament in Krakow was finished with a clash between BIG and Immortals. the Brazilian squad happened to be stronger and reached the semifinals of PGL Major Krakow.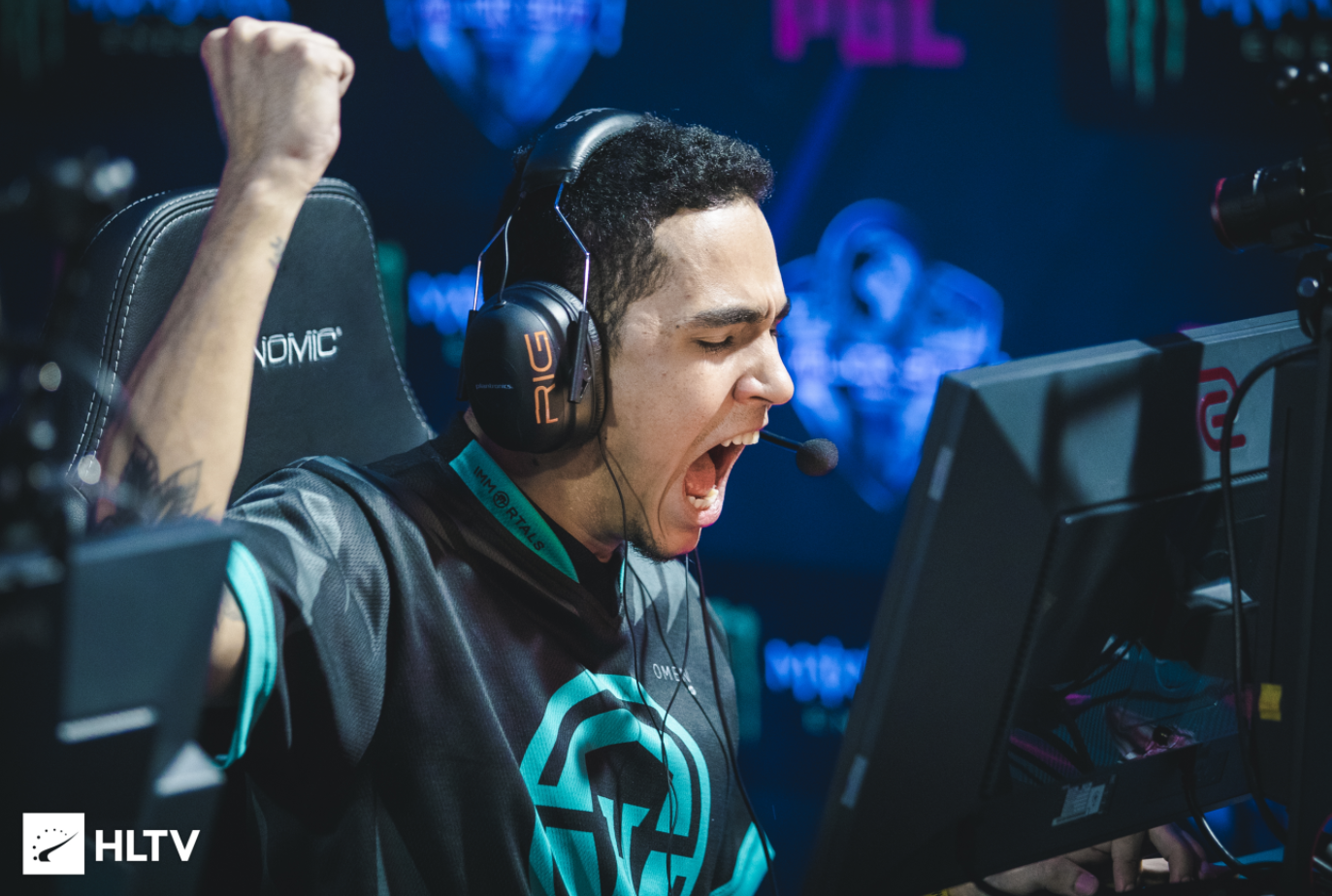 photo credit: HLTV.org
At first the teams were playing on Cobblestone — a pick of Immortals. The first half was fully dictated by the Brazilian team. The Germans managed to win only three rounds, thus going for a changeover with 12-3. Despite a failing performance for the T-side, BIG managed to bounce back for the CT and reached the overtimes at 15-15. In the add-rounds, the German squad proved their domination and finished the first half in their favor at 19-17.
After a break the clash was resumed on Inferno. The Brazilian five, pursuing the goal to win, managed to take the revenge on the second map. At first, Immortals won the first half with a great advantage of 13-2, and then even finished the started, losing out to the opponents only five rounds 16-7.
.@keevCS 🔪🔪🔪🔪#pglmajor pic.twitter.com/FyarIqXq2G

— PGL (@pglesports) 21 июля 2017 г.
The decisive map was Train. The initial advantage, up to the score of 3-0, was seized by the Brazilian five, but they failed to retain the control over map, as soon BIG brought the score to the mark of 3-3. The further gaming was pretty equal - the rivals were unable to retain the advantage for more than two rounds, but the first half was still finished in favor of Immortals 8-7.
In the second half the Brazilian managed to pick up the pistol-round 9-7, but then handed the initiative out to opponents. The German squad, profited by that and performed a winning-streak of 5 rounds, reaching the mark of 9-12, after which the teams, not letting the enemy take the lead, were going toe-to-toe up to the draw of 14-14. Bracing up, Immortals secured the last two rounds and paragraphed the meeting at 16-14.
Thus, in the semifinals Immortals will face off against the winner of pair Virtus.pro/ North, while BIG leave the tournament, taking $35,000. Follow the news and announcements from PGL Major Krakow 2017 on our site and in socials - Facebook and Twitter. Subscribe to our YouTube-channel, where may be found all records of the by-past matches from the championship.