Server settings for PGI qualifier in CIS
StarLadder will present the CIS qualifiers for PUBG Global Invitational. CIS teams will have LAN finals at Minsk presented by StarLadder to fight for a total prize pool of $100,000 and two slots to the Grand Finals of PUBG Global Invitational.
Registration for the Open qualifiers available now::
We would like to share detailed server settings that will be used for all matches of PGI CIS Qualifiers presented by StarLadder.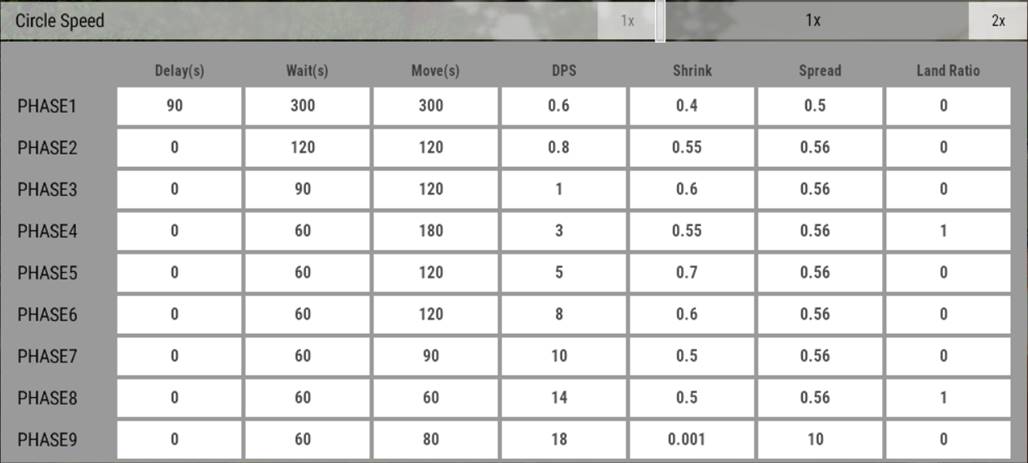 Display EndCircle Location: Off
Redzone: Off
WEAPON
Sniper Rifles
1.3x
Assault Rifles
1.3x
Hunting Rifles
1.3x
LMGs
1.3x
SMGs
1.5x
Shotguns
1.3x
Handguns
1.5x
Throwables
1.3x
Melee
1.3x
Crossbow
1.3x
Flaregun
0
ATTACHMENT
Scope Attachments
1.3x
Magazine Attachments
1.3x
Muzzle Attachments
1.3x
Stock, Foregrip Attachments
1.3x
CONSUMABLES
Med kit
1.3x
First aid
1.3x
Bandage
1.3x
Painkiller
1.3x
Energy Drink
1.3x
Jerry Can
1.3x
EQUIP
Bag Lv1
1.3x
Bag Lv2
1.3x
Bag Lv3
1.3x
Helmet Lv1
1.3x
Helmet Lv2
1.3x
Helmet Lv3
0
Armor Lv1
1.3x
Armor Lv2
1.3x
Armor Lv3
1.3x
ETC
Costumes
1x
Ammunitions
1.8x
Scoring system
| | | |
| --- | --- | --- |
| Placement | Points | |
| 1 | 500 | |
| 2 | 410 | |
| 3 | 345 | |
| 4 | 295 | |
| 5 | 250 | |
| 6 | 210 | |
| 7 | 175 | |
| 8 | 145 | |
| 9 | 120 | |
| 10 | 100 | |
| 11 | 80 | |
| 12 | 65 | |
| 13 | 50 | |
| 14 | 40 | |
| 15 | 30 | |
| 16 | 20 | |
| 17 | 15 | |
| 18 | 10 | |
| 19 | 5 | |
| 20 | 0 | |
| Kill | 15 | |