CS:GO
August 03, 2019 14:00
yeL: "It was the right decision to become an IGL and bring this team to the Major"
After INTZ Esports secured the final spot at StarLadder Major Berlin 2019, we had a short conversation with Gustavo "yeL" Knittel about the team's performance in the Minor Qualifiers.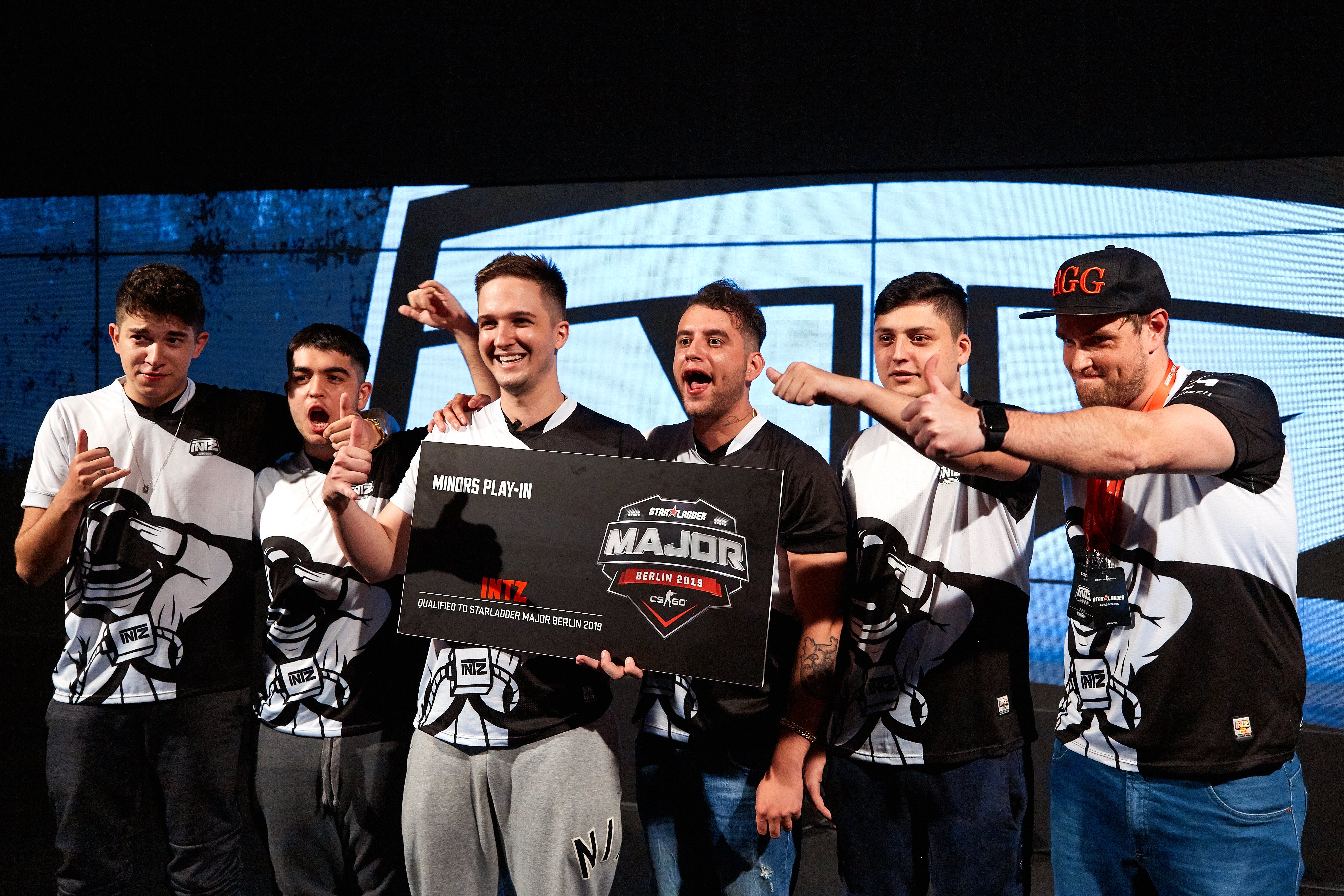 INTZ is the last team to qualify for
StarLadder Major Berlin 2019
The captain of INTZ shared his feelings on qualifying for his first CS:GO Major, gave his thoughts on their matches in the Play-in Stage, and told us how his squad is going to prepare for The New Challengers Stage.
Talk to me about your first match against DreamEaters. Did they surprise you? Did they catch you off guard? Tell me what exactly happened in that series.
They didn't catch us off guard. I think it was all our fault. We have a problem that we don't play our game at the beginning. I think we enter the games being "asleep". This is one of the things that we need to change.
They ran us over on Overpass, they ran us over on Mirage. However, on Mirage, we came back from 15-4, and by that time, we woke up. On Dust II, we made a lot of mistakes in the second half. Even in the first half, I think it should have been 10-5 for us, but they capitalized on our mistakes and they won. Dust II was completely different from Overpass because we were awake already.
Speaking about this specific series against DreamEaters, what was happening between the maps? You guys were so fired up, we could literally hear shouts from any place in the venue. It looked like a beef, but what was that exactly?
When we are playing against Brazilian teams and they shout things to us, we are going to shout back. But when we are winning against a team that we don't know, we shout for ourselves. [Speaking about DreamEaters], they were saying Portuguese words to mess with us. When we won Mirage, we were just shouting at them because they started first. That was pretty much it. It's just CS. For me, it doesn't matter. It's just emotions. It's a part of the game that you see when you play like this: face to face, close to each other. I think it's good for the show.
Let's talk about the match against MVP.PK. Previously, I interviewed valde and he said that MVP is more structured compared to other Asian teams. What can you say about that?
They are really structured. To be honest, we didn't expect them to pick Vertigo. We hadn't had any official matches on Vertigo in the last three months, but we were really confident about the map. Our Vertigo is really strong, we've been practising it a lot against good teams. We pretty much won a lot of our practise games on Vertigo. When they picked it, we knew that we could win the first map, while the second and third maps were our best. Even though we lost a lot of games on Mirage and Train at the Minor, we had enough time to fix those mistakes and win the spot.
StarLadder Major Berlin 2019 begins in three weeks. What are your plans for preparation?
We are going to spend these three weeks working harder than ever. I said that it was our dream to be at the Major. We don't want to go there and go out 0-3. We want to go there and do what we can to stay at the Major and play the next one. Now that I don't have more dreams to think of, I will have to think about a new one. Probably, that is going to be to win a Major.
As you said, you've qualified for your first CS:GO Major. Just give your general thoughts on achieving this goal.
I've always had a stable career in CS. I was an AWPer, I always did great. I always had good stats while AWPing - not on LAN but in most of the matches I played good. When I decided to switch to a rifler role and be a captain, I knew I was going to lose a lot of good things that I have. I knew it was going to be a step down - one step back to do two steps forward. Getting that Major spot means a lot to me because of that, because I can see that it was the right decision to become an IGL and bring this team to the Major.
Can you give any insights on how your sticker will look like? Did you have any unusual concepts?
It's pretty simple. It's just my signature. It's like "yeL" but with a trace in the back. I cannot explain it properly, but you guys will see. It's nothing special but I think it's pretty.
yeL was interviewed by StarLadder's @EllanarkJesus