CS:GO
June 25, 2017 16:54
SK Gaming will play in the final of ECS S3 against FaZe
In the semifinal countering SK Gaming prevailed over Astralis and advanced to the final of the third season of ECS, where they will try themselves against FaZe Clan.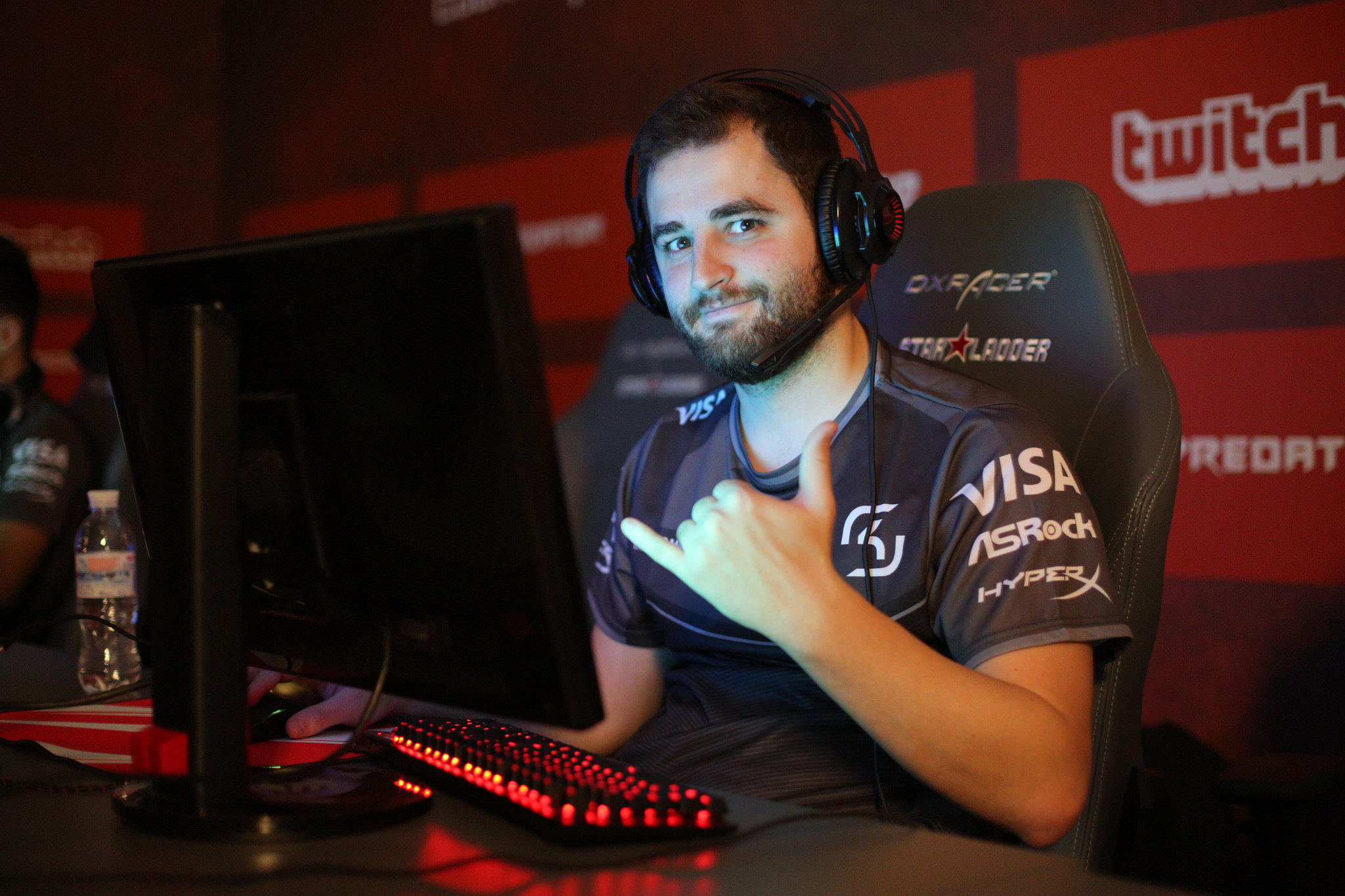 The semifinal meeting between SK Gaming and Astralis started on Overpass. The Brazilians won in the first three rounds, but the Danish squad quickly leveled the score at 3-3. For a while the teams were going toe-to-toe, but then Astralis managed to outscore the opponents and finished the first half at 9-6.
Having changed the side, the Danes went on, dominating the enemy and soon reached the point of 15-7. SK Gaming tried to cut down the backlog, but the Danes picked up the victorious round and finished the first map in their favor 16-12.
-4 by TACO in the first pistol-round on Overpass
Mirage was started like the first map. The first three rounds went to the Brazilians, but then Astralis retook the control and went for a changeover at 9-6 in their favor.
The Danish squad won in the second pistol-round, but SK Gaming took an anti-eco and reached the opponents at 9-10. After a run of unlucky rounds, Astralis found a weak spot in the opponent's defense, gathering pace. However, the Brazilians braced up and gained victory at 16-14.
4 kills by Kjaerbye
The winner was defined on Inferno. Astralis realized a range of victorious rounds, but then SK Gaming strengthened their positions and withstood the T-side. The Brazilians cut down the backlog to 6-6, but the first half with a minimal advantage was secured by Danes 8-7.
After a switch-over, the teams were playing as equal for some time, but then the Brazilians took the lead and went ahead. With a sufficient number of rounds, SK Gaming paragraphed the meeting at 16-12.
SK Gaming go straight to the final of the third season within Esports Championship Series, where they will play against FaZe Clan. Astralis secured the 3-4th place and won a prize of $65,000.
The records of by-past matches from ECS may be found on our YouTube-channel. Stay tuned to our site, in order to be always kept up-to-date about the tide of events on Esports Championship Series.