CS:GO
June 11, 2018 11:00
What is wrong about Fnatic's lineup?
If you follow the professional CS:GO-scene very closely, you've surely thought about the reasons that force teams to make roster-changes. And usually, the answer to this question is simple as they want to become stronger by signing an appropriate player. However, transfers can be hard to explain from a logical point of view. Teams may think that they are doing the right thing, while the community wonders why they do what they do, seeing only the negative side of the situation. And the thing, that happened with Fnatic recently, ideally fit our description.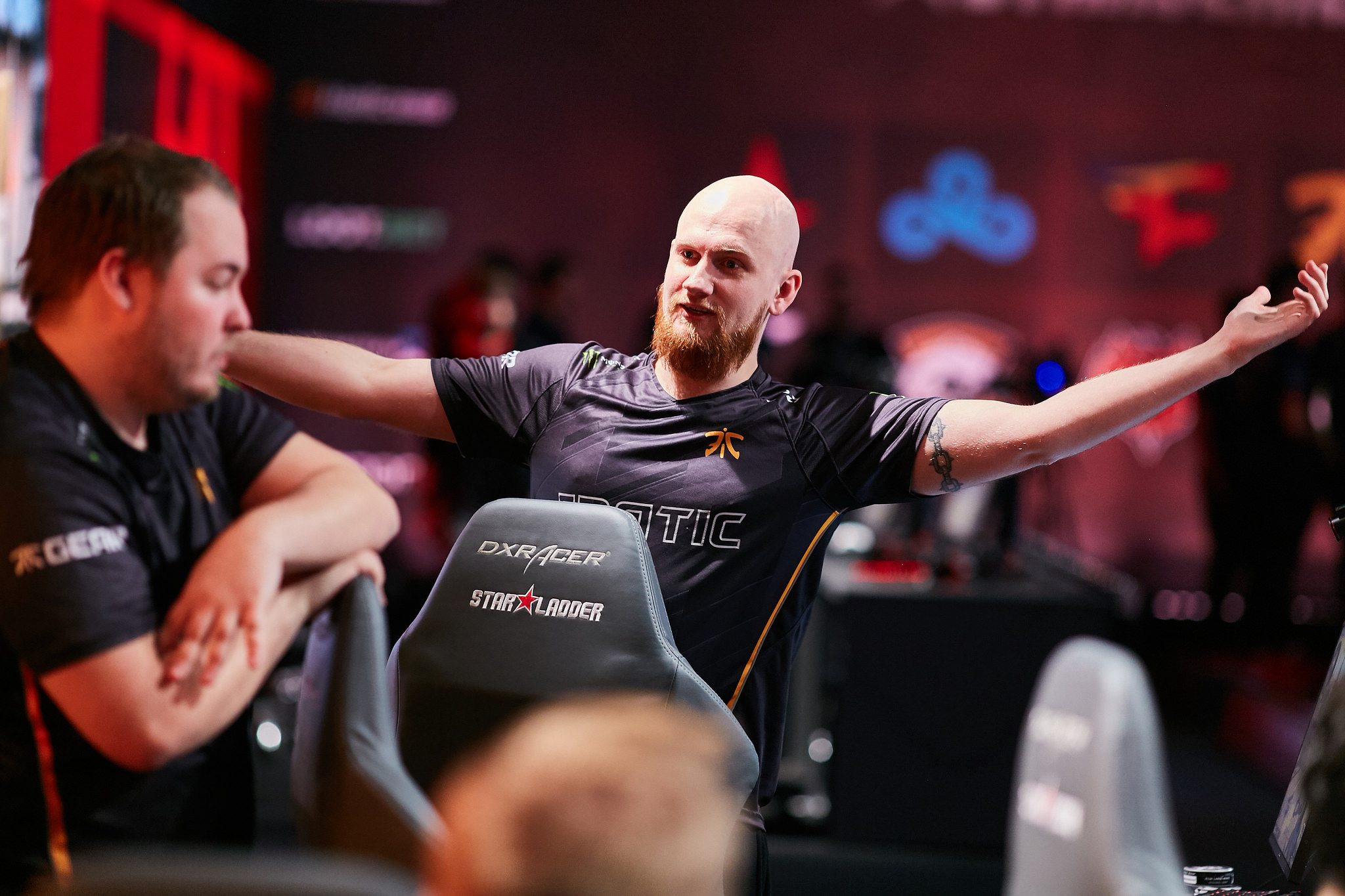 At the end of May, Fnatic signed the former player of NiP, Richard "Xizt" Landström, after his journey as a stand-in in FaZe Clan, with whom he participated in few tournaments. Xizt joined the squad in replacement of a young and talented entry-fragger, Jonas "Lekr0" Olofsson. As a result, the new CS:GO-roster of Fnatic was formed: JW, KRIMZ, flusha, Golden, and Xizt. Notice anything wrong about this lineup?
Yes, now Fnatic have two IGLs, but the role is only being performed by Xizt. For this reason, it's hard to understand how Golden can be useful for this team on a top-tier level. Maikil has never been a strong player in terms of individual skill. During his partnership with Fnatic, he hasn't finished a single LAN with a positive KDR, being a frequent guest of the last position on the aftermatch scoreboard.
| | |
| --- | --- |
| Event | Golden's HLTV KDR |
| | |
| DreamHack Masters Malmo 2017 | 0.83 |
| ELEAGUE CS:GO Premier | 0.98 |
| WESG EU Finals 2017 | 0.96 |
| EPL S6 Finals | 0.84 |
| ECS S4 Finals | 0.94 |
| ELEAGUE Major 2018 | 0.93 |
| StarSeries i-League S4 | 0.83 |
| IEM Katowice 2018 | 0.94 |
| WESG Global Finals 2017 | 0.97 |
| DreamHack Masters Marseille 2018 | 0.77 |
| IEM Sydney 2018 | 0.88 |
| ECS S5 Finals | 0.72 |

Golden was invited to the main lineup from Fnatic Academy in order to lead the team and give a much-needed freedom for its main stars. You can say that he got the job done. Fnatic didn't become a well-structured team from the tactical point of view, but they have achieved some good results: the victory at IEM Katowice 2018 and WESG 2017: Global Finals, and a lot of high placements on LANs. Flusha was the one who felt a special relief as he wasn't interested in leading anymore. Robin always had a unique playstyle that requires the highest concentration. This is why Fnatic capitalized on the transfer of Golden, even though he wasn't a tier-1 player in many instances.
And now, after doing the latest change, Fnatic suffered a huge downgrade in terms of firepower. You may have noticed it at ECS S5 Finals, which took place last week, and where the Swedish five took the 5-6th place. The team simply lacked impactful kills, which Lekr0 was bringing to it, especially, that it was reflected on the CT-side. Golden has some good moments too, but he isn't the most reliable anchor. Fnatic's opponents abuse it by attacking the positions which Maikil defends. Their opening match at ECS S5 Finals on Cache against Team Liquid is a great example. Fnatic almost pulled out a comeback on the T-side but barely took away three rounds as the CTs.

It becomes unclear from all of this why Fnatic decided to let Lekr0 go. It seems that even Xizt doesn't understand what motivates his new teammates to have accepted this decision.
"I think the Swedish scene is a bit weird right now. All the shuffles are a bit weird. I don't think the right players have the right roles.
The quote from HLTV.org's interview with Xizt at ECS S5 Finals
In the aforementioned interview, Xizt also said that Golden will become a new entry-fragger for Fnatic afterwards. Sure, he can be used as a "bait", doing all the dirty job on the T-side. But there are no guarantees that JW, KRIMZ, and flusha will be dropping +25 bomb on a consistent basis, thus compensating the lack of impact from Golden. This will surely hurt the effectiveness of the whole team. Also, we shouldn't forget about the CT-side, where the situation is even more critical.
How can they find a way out? Fnatic can leave all the things in their places, but they might not become a consistent top-tier contender because of it. The level of skill on the pro-scene is just too high as of now. In order to compete with such teams, as FaZe Clan or Astralis, you need individually strong players. Team Liquid realized it back in the days and replaced Lucas "steel" Lopes by Epitácio "TACO" de Melo despite showing decent results at that moment. TL used the very first opportunity to make their roster stronger in order to survive in the conditions of the present competition.
Fnatic had to decide in the short term if they want to sign a dangerous fragger or continue their journey with Golden. The problem is, the roster-lock before FACEIT Major 2018 will come into effect very soon. And if the Swedish squad doesn't make a decision this month, they will have troubles in finding a replacement for the Major. GODSENT's players, as an example, won't be available for the British organization after participating in the EU Minor.
In the same interview for HLTV Xizt also informed us that Fnatic suffers from a lack of a secondary AWPer. JW sees himself as a hybrid player, happily switching to rifles if there is a need of it. The question boils down to this: which players from the Swedish scene would match this characteristic and become an upgrade for Fnatic?
First of all, they should pay attention to William "draken" Sundin. Just a week ago, NiP benched their AWPer, creating a free spot for Lekr0. And as it was revealed by HLTV.org's report, Ninjas in Pyjamas are open for negotiations about buying out the contract of William. Draken will most likely not participate in the qualifier for EU Minor, so it makes him available for the Major if a shuffle happens. Fnatic shouldn't think too long if they really want to bring a new player. Draken is an interesting option, and, as it was said by the insiders, a few teams are already interested in him.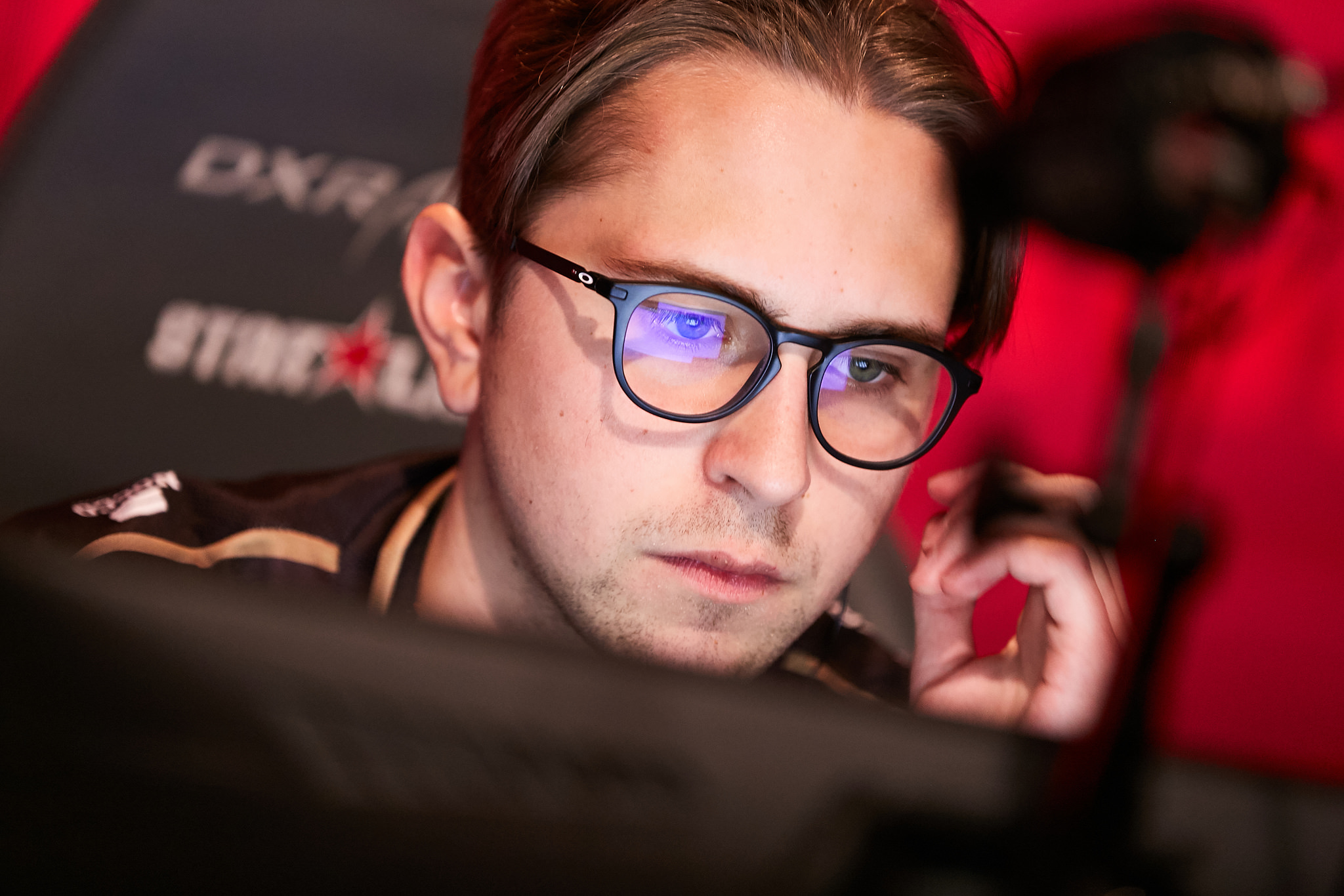 Simon "twist" Eliasson and Joakim "disco doplan" Gidetun are also worth a look. Both players have already been in Fnatic, from the end of 2016 to the beginning of 2017, and helped them to earn a legend spot at ELEAGUE Major, finishing in the top-4. Twist and doplan have great AWPing skills, and they are capable of playing with the rifles as well. Theoretically, each one of them would be an upgrade for Fnatic. And it's highly unlikely that Twist and doplan will stay in GODSENT if they receive a chance to return to the tier-1 scene. However, right now they are playing for GODSENT and getting ready for EU Minor, after participating in which they won't be available for other teams at the Major.
The players of Fnatic have to make a decision that will show in which direction they want to go in the near future. If they don't improve their lineup this month, they won't have an opportunity to do this until the end of the season. A lack of firepower might negatively affect their results, leading to a possibility of failing at the FACEIT Major.
Just as it was said before, the current skill level in CS:GO is too high right now. Teams shouldn't be afraid of changes if they can improve them and bring them closer to a desired top-1 spot in the HLTV.org's rankings. Fnatic almost have no more time for thinking. The team's effectiveness for the following months can be decided by just a single change. So, Fnatic, it's time to make that important decision!
The article was written by StarLadder's @EllanarkJesus