CS:GO
September 26, 2017 09:13
WESG welcomes BIG
A widely known German squad BIG has signed up for participation in WESG 2017. As the other participants, the best team in Germany will start from the regional online-qualifier.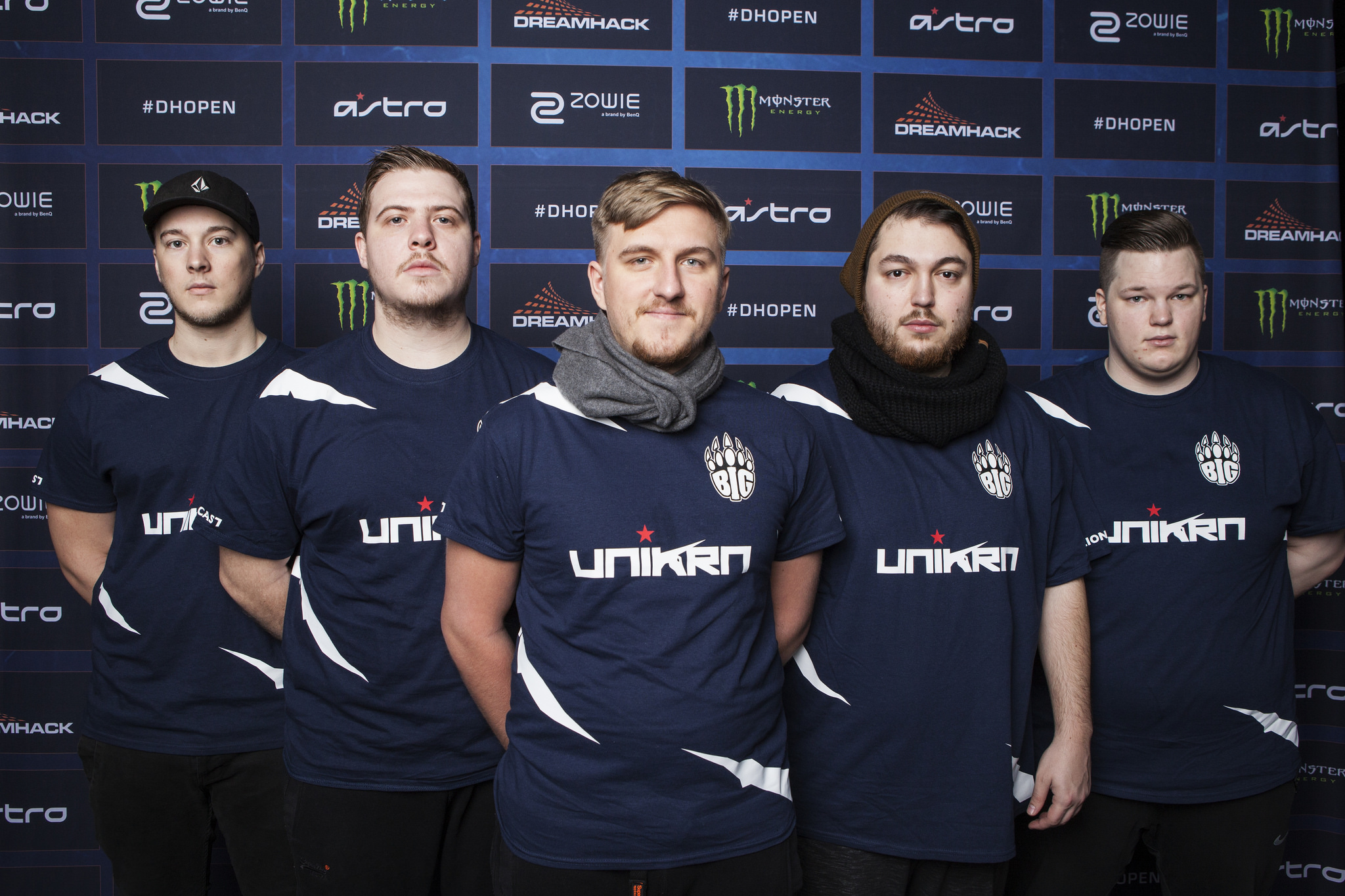 photo credit: DreamHack
BIG haven't attended the previous season of WESG, because there were no such an organization and a lineup during that period of time. The strongest team of Germany at WESG 2016 was Alternate aTTaX, where a future AWP'er of BIG was playing — Kevin «keev» Bartholomäus. Unfortunately, Alternate couldn't prove themselves at the LAN-finals of the EU & CIS-qualifier and were eliminated in the group stage. Now it's time for BIG!
As it was said before, Berlin International Gaming was created not a long time ago, but it's fast process of progress truly amazes. Leaving a mark by good results at a few international LAN-events, after that BIG won the recent EU Minor, qualified for PGL Major and earned the legend status out there, what is the most important part of their success. It took only a little over that six months for them to achieve that.
Roster of BIG:
Johannes «tabseN» Wodarz
Kevin «keev» Bartholomäus
Fatih «gob b» Dayik
Nikola «LEGIJA» Ninić
Johannes «nex» Maget
By having players with a common citizenship in the lineup, BIG have a full right to participate in WESG 2017. The regional online-qualifier will be the first step to WESG Grand Final, where $1,5 million will be played off in CS:GO. BIG will not be allowed for failure: the team has to win the only one participant-spot for the LAN-finals of WESG Europe in Barcelona, where the fight for 12 tickets to Main Event and $92,500 will be going on.
EU-qualifiers for WESG 2017 have already started. However, some of them are still available for registration. You can learn about the list of regions and dates of their start by the following link. But don't forget that your team has to consist only of one-nationality players for the right to participate in WESG, the tournament with $5,5 millions on the line.