Hearthstone
November 17, 2017 15:21
WESG Hearthstone Europe: Talent-list
Running from November 23-26 twenty best players from different sides of Europe will fight for tickets to the WESG 2017 Global Grand Final. English-language Hearthstone studio is gathered and during four match-days will cover for you all events, taking place on the tournament.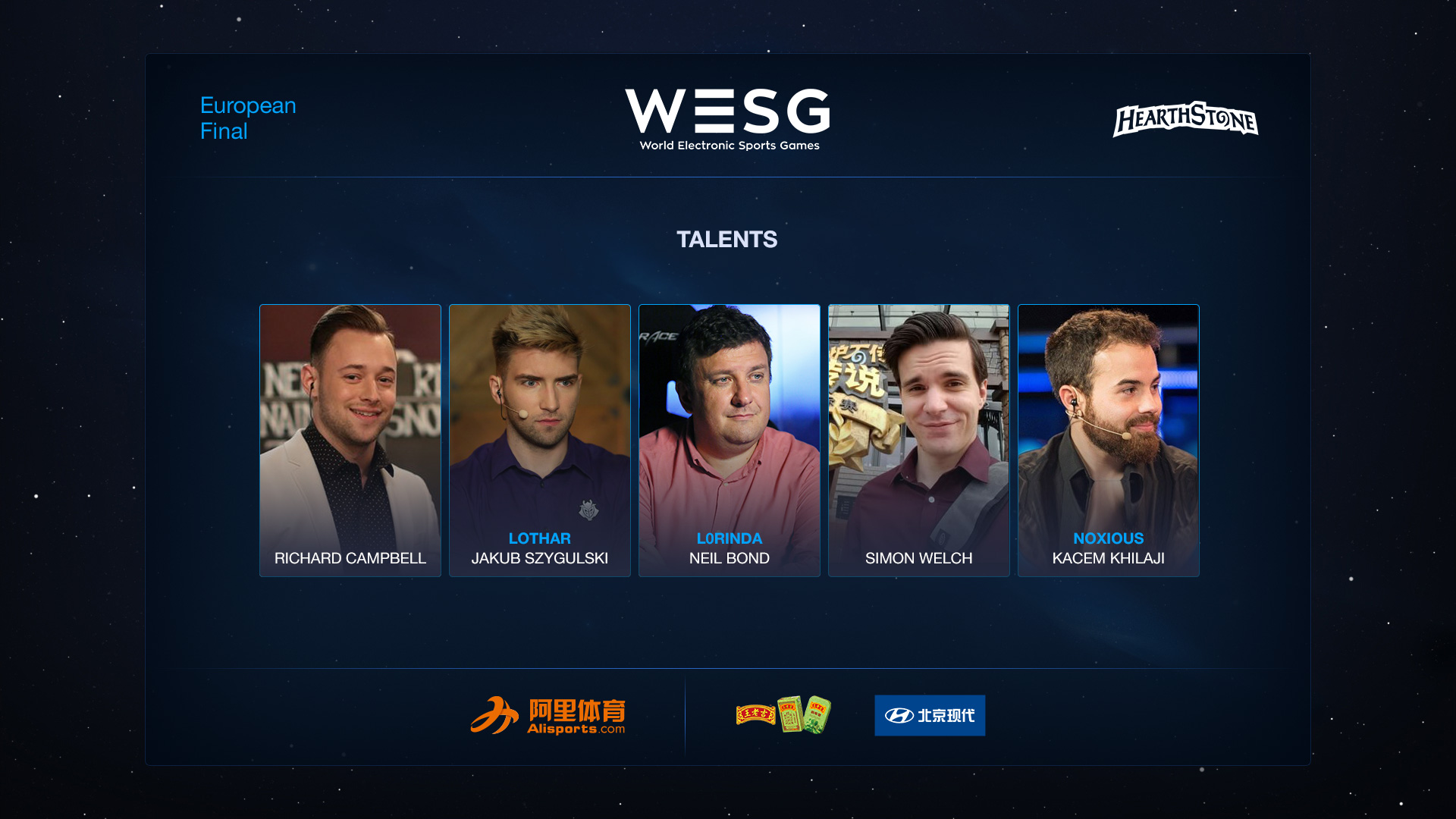 A team of the English-language casters:
• Richard Campbell
• Jakub ''Lothar'' Szygulski
• Neil "L0rinda" Bond
• Simon Welch
• Kacem "Noxious" Khilaji
We'd like to remind you that the matches will be broadcast on two channels at the same time:
The schedule and the seeding can be found here.