Dota 2
November 17, 2017 15:27
WESG Dota 2 Talent-list
The final part of WESG European Dota 2 Qualifiers kicks-off less than in a week and we are ready to announce talents, that will entertain us throughout the tournament. This time 4 casters will cover all matches for Dota 2 fans.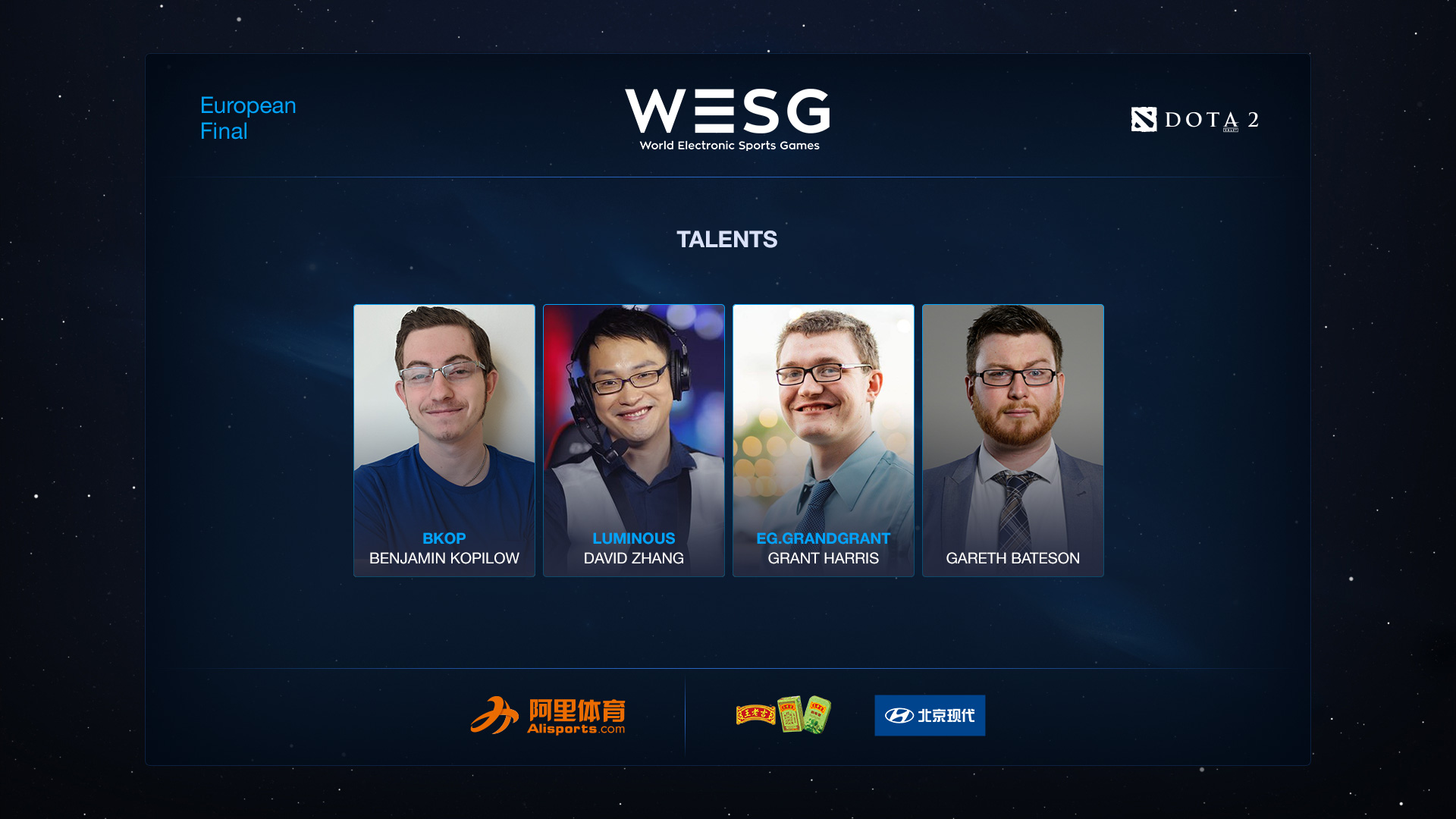 WESG European Dota 2 Qualifiers Talent-list:
• Benjamin "Bkop" Kopilow
• David "Luminous" Zhang
• Grant "EG.GranDGranT" Harris
• Gareth Bateson
Broadcast:
WESG EU Finals will be held from November 22 to 26 in Barcelona, Spain. Best 20 European teams will fight for 12 spots to Grand Final of WESG 2017 and $92,500 prize pool.