WESG Americas Finals in sunny California
WESG Americas Finals will gather up the most powerful teams in sunny California, where they will fight for spots to the Grand Final and a total prize pool of $232,800. Alisports with help of StarLadder will carry out the final part of Americas qualifier in one of the hottest and brightest places all across the globe from February 1 to 4.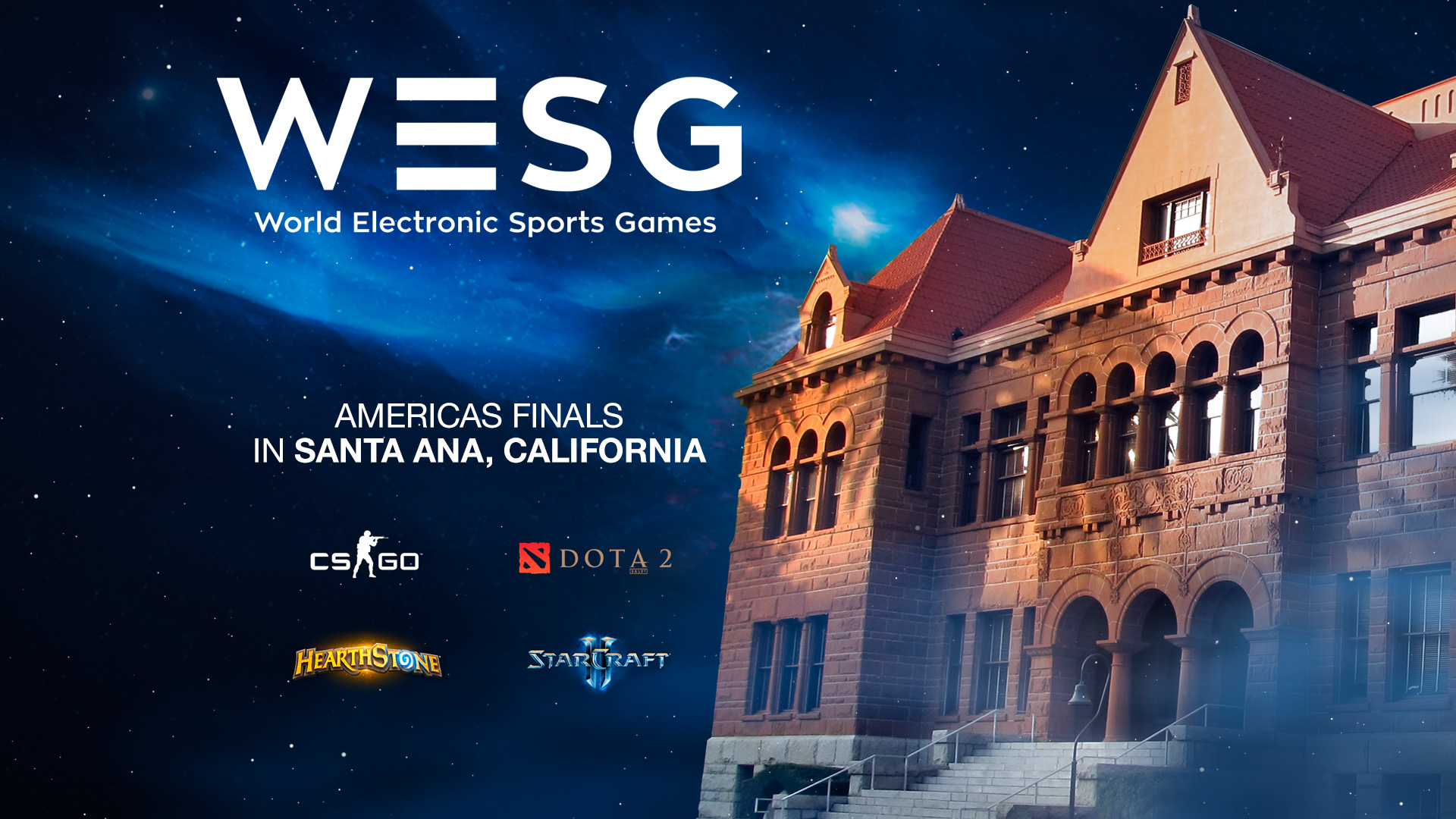 Esports Arena, the world's premier esports venue located in downtown Orange County, California will become the venue for WESG Americas qualifier. WESG AM Finals isn't the first esports event for arena, but one of the biggest and spectacular for sure. All sub-regional qualifier for Dota 2, CS:GO, StarCraft II and Hearthstone will have been finished by the first half of December and winners will have one and half month for preparations for LAN-final.
The tournament will be held from February 1 to 4 in four of most popular games: Dota 2, StarCraft II, Counter-Strike: Global Offensive and Hearthstone. And CS:GO and HS will have general and women divisions.
All national teams will fight for a total prize pool of $232,800 and 32 tickets to WESG Global Grand Finals: 7 tickets for each game in general divisions and Hearthstone and 3 for each of the women divisions in CS:GO and Hearthstone. The prize distribution for WESG Americas finals may be found below. Good luck to all players!
WESG Americas Prize Distribution
Place
CS:GO
Dota 2
StarCraft II
Hearthstone
CS:GO women
Hearthstone women
1
$35,000
$35,000
$15,000
$12,000
$10,000
$3,000
2
$17,000
$17,000
$7,500
$6,000
$4,000
$1,200
3
$8,000
$8,000
$4,000
$3,000
$2,000
$600
4
$5,000
$5,000
$2,500
$2,000
5
$2,500
$2,500
$1,500
$1,500
6
$2,500
$2,500
$1,500
$1,500
7
$2,500
$2,500
$1,500
$1,500
8
$2,500
$2,500
$1,500
$1,500
Total:
$75,000
$75,000
$35,000
$27,000
$16,000
$4,800