Dota 2
June 07, 2019 16:00
Welcome the talent lineup for StarLadder ImbaTV Dota 2 Minor!
The summer Kiev Minor, StarLadder ImbaTV Dota 2 Minor, is just around the corner. It will feature eight teams fighting for 2 tickets to the last Major of the current DPC-season. Our team of talents has already come together to work for you on the broadcast from June 12th to 16th.
Our English-speaking friends will cover for you all matches of the championship straight from Kiev Cybersport Arena. The English-language analyst desk will be led by a charismatic Rich Campbell, while Nahaz, Tsunami and syndereN will be analyzing the matches.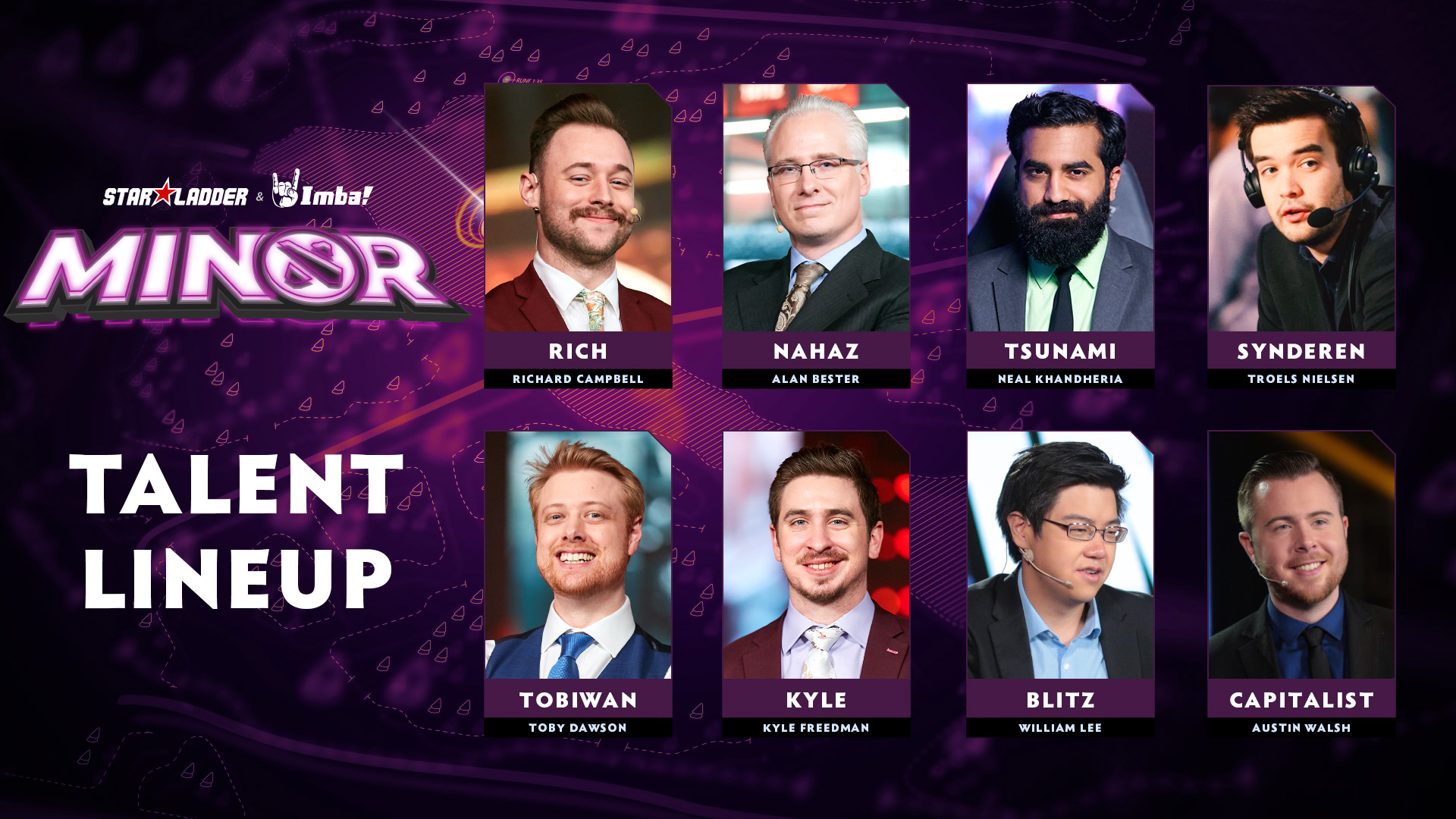 This once we have some freshmen in the talent lineup. We have invited Goblak and PGG from the Maincast studio, who, along with DkPhobos and Sm1Ley will be reviewing the matches for you, while Antonina "Tonya" Predko will head up the analyst desk. And since the appearance of Alexander "XBOCT" Dashkevich at our broadcast won't surprise you anymore, the following guest will make a splash - this time Vitalii "v1lat" Volochai will join the team of casters!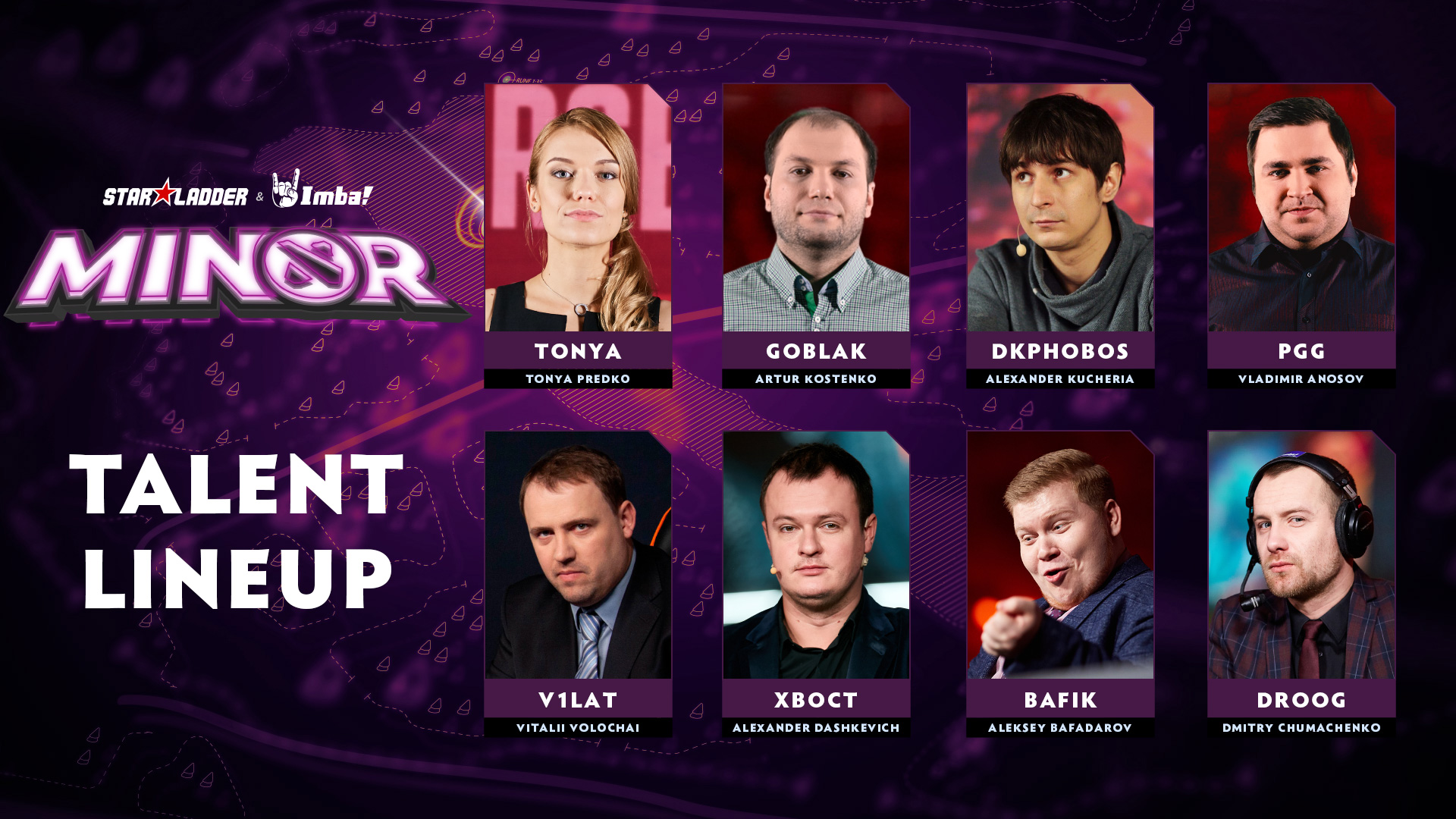 The broadcast will be held both on Twitch and Facebook, also you can easily choose a convenient channel on live.starladder.com.
StarLadder ImbaTV Dota 2 Minor will be held in Kiev Cybersport Arena and will be open to viewers. You can buy tickets on tickets.starladder.tv. And note that within the first two days, on June 12th and 13th, admission is free for everyone! Follow the latest news on our site.