PUBG
December 06, 2018 13:00
Welcome the English and Russian studios talent lineup for PEL LAN Qualifier
Up from the departure of the very first aircraft with the players until the last remaining team on the battlefield, our casters will be on air in order to share with you the atmosphere of the tournament as accurately as possible. On the other hand, our analysts will discuss some mistakes on the matches and will tell you exactly how the participants should have played during breaks in between matches.
Well-known and famous PUBG casters and analysts will make this event memorable. The lineup of the English-language studio includes a few newcomers, such as Lauren "Pansy" Scott and we expect more excitement with "fresh blood" in our team.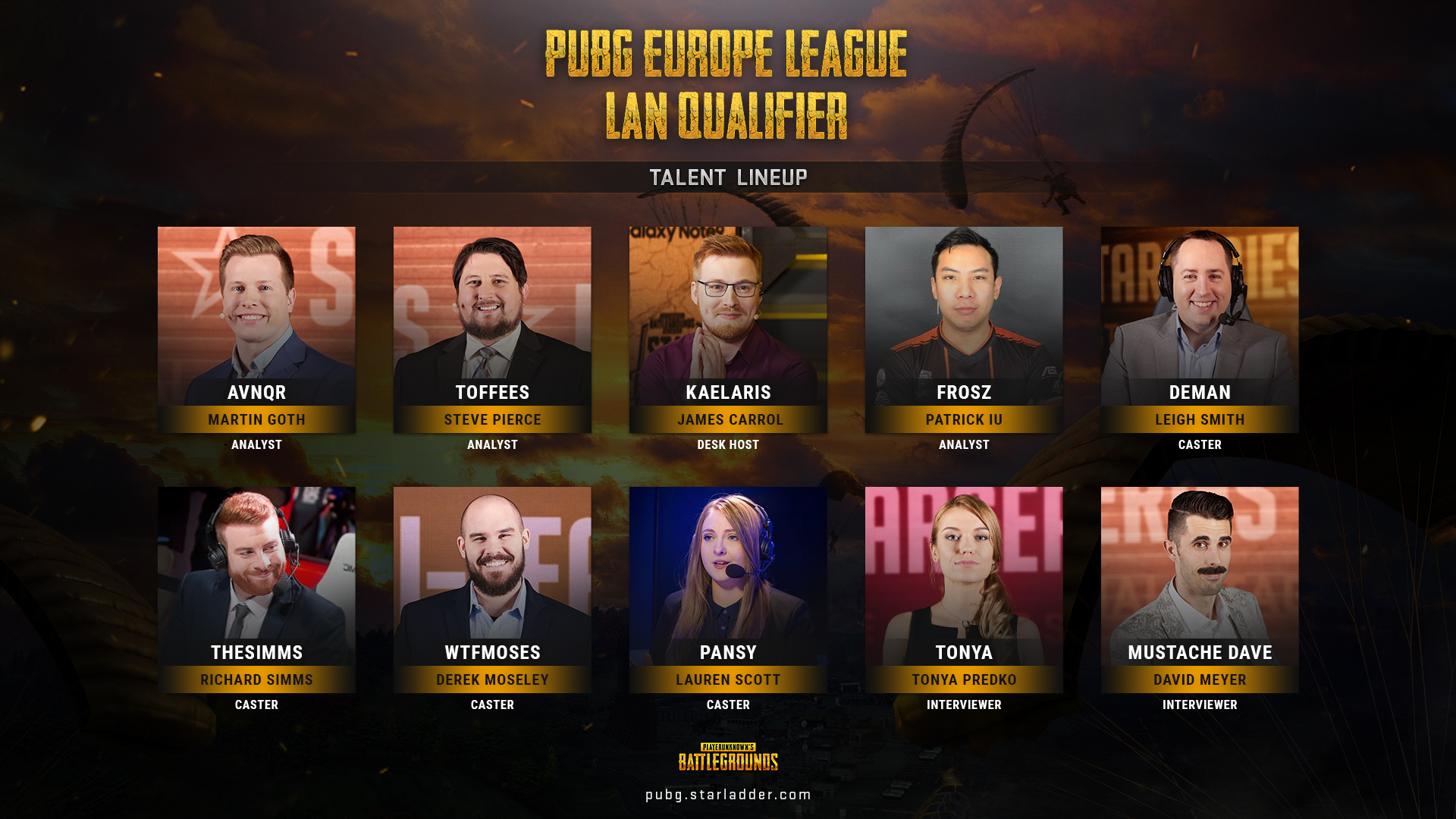 The English studio's lineup:
The well-known Russian talent lineup, with the analyst desk headed by Alexey «BafiK» Bafadov and Alexey «yXo» Maletsky will be working for you all throughout the LAN Qualifier.
The Russian-language studio's lineup:
The LAN qualifier for the PUBG Europe League will take place from December 12th to 17th. All 32 teams will fight for 10 slots to the PUBG Europe League and 6 tickets to the Contenders League.
Read also: Teams seeding for the PUBG Europe League LAN Qualifier group stage
Follow the latest news on our website. You can read more about the league here.