CS:GO
August 29, 2017 16:36
Welcome the 18th season of StarLadder CS:GO Amateur Series
The 18th season of StarLadder Amateur Series in CS:GO will be held in a renewed format with three group stages and a big pool of teams in the Playoffs. Registration for a new season of AM-series has been already opened and will last till September 4th.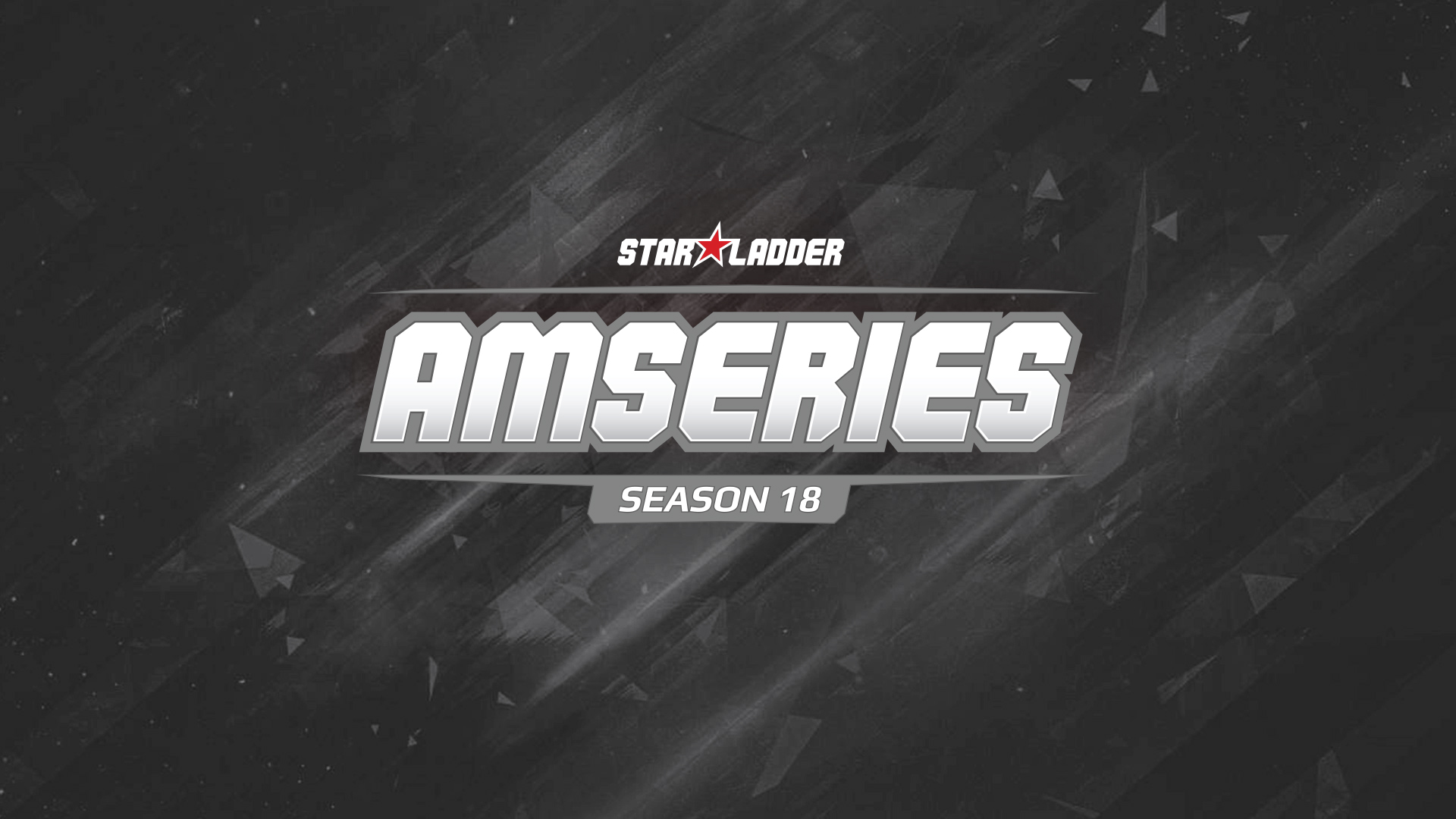 This time players are awaited by three group stages, following the outcome of which the Playoffs will be reached by 128 teams. The best of the best will receive prize money and an opportunity to advance to the next division of StarLadder.
A schedule of the 18th season of Amateur Series
| | |
| --- | --- |
| 29th of August - 4th of September | - Registration |
| 5-7th of September | - A confirmation of registration (sign-up is still available) |
| 11-23th of September | - The first group stage |
| 28th of September - 8th of October | - The second group stage |
| 11-17th of October​ | - The third group stage |
| 20-27th of October​ | - Playoffs |
In the group stages the teams will be randomly divided into the groups with 4 participants each, where they will have to play up to one victory (Bo1). The best 2 teams from each group will go further to the next stage. Following the outcome of the third group stage, only 128 teams, who will remain, will reach the Playoffs, where they are expected by Bo1-matches in Single-Elimination bracket, while the ⅛ teams will have to play up to two wins.
The distribution of prize pool at StarLadder CS:GO Amateur Series:
• 1st place - $500
• 2nd place - $300
• 3rd place - $200
How to apply?
In order to get right to play at the AM-Series, you have to do the following steps:
— Register your account at csgo.starladder.tv and link in the settings GameID to the discipline of Counter Strike: Global Offensive, which corresponds with your steam-profile;
— Gather a team or join the existing CS:GO-roster;
— Form a final lineup and register in the league via the link;
— According to the timescales, stated in the event's page, confirm your participation and wait for the start of first matches.