WATCH THE PEL PHASE 2 FINALE LIVE IN BERLIN!
The PUBG Europe League will welcome a live audience during the final week of Phase 2, giving fans an opportunity to see their favorite teams live and in person. Poised to be an intense finish to the phase, those in attendance will witness the culmination of eight weeks of competition!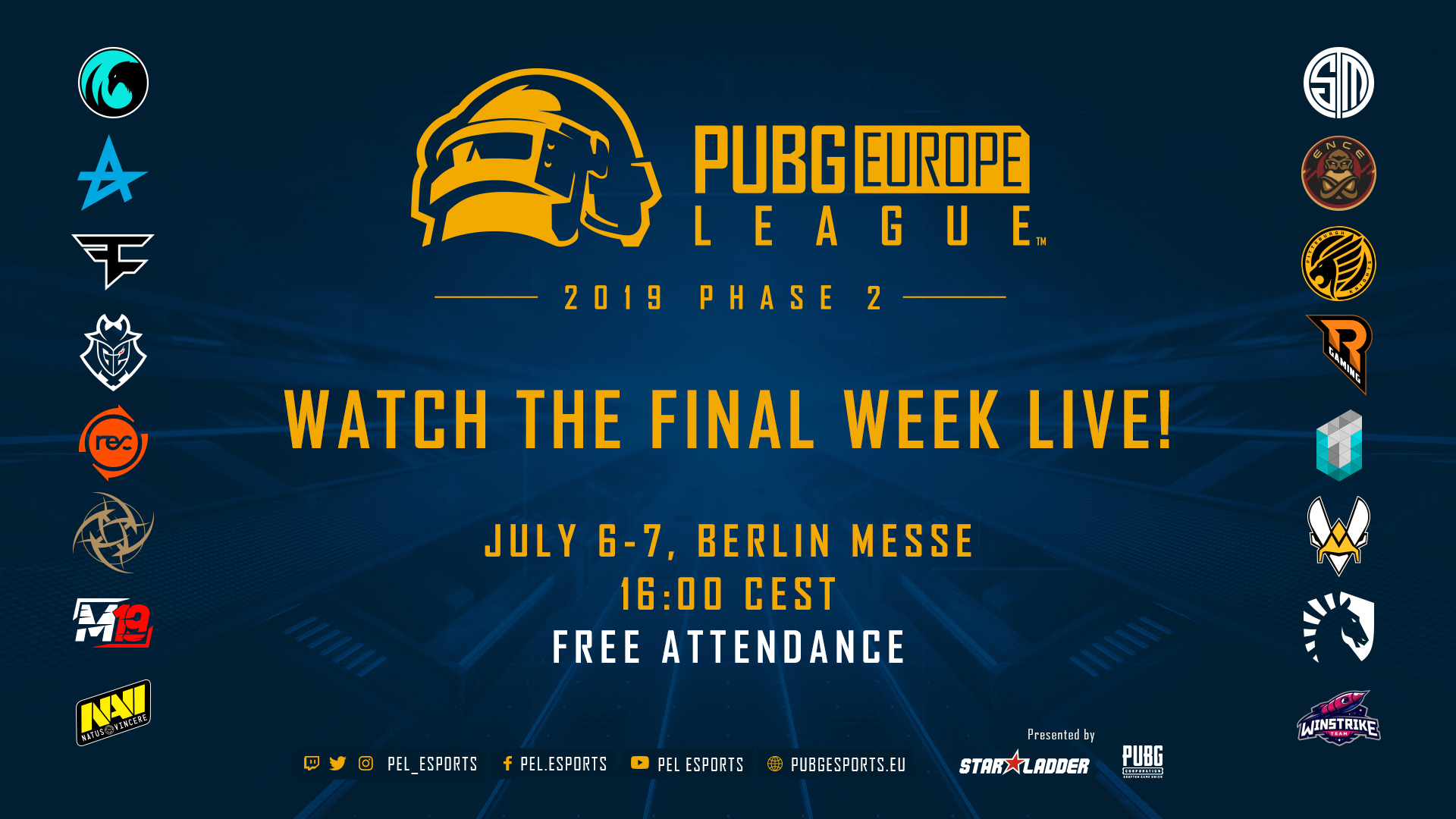 The league will open its doors on Saturday and Sunday, July 6-7 at 16:00 CEST. With the first match beginning an hour later at 17:00 CEST. Admission is free, so head over to eventbrite and register your place now!
In addition to viewing the matches, activities and prizes have been organized for fans. The experience will be well worth it as the PEL celebrates an incredible Phase 2!
• Saturday and Sunday, July 6-7 2019
• Doors open: 16:00 CEST
• First match: 17:00 CEST
• Free Admission for eventbrite users
• Fun Activities and Prizes
The final two weeks of the PUBG Europe League resume on Friday, June 28 at 18:00 CEST. Follow the PEL on social media to stay updated on all of the action: