Dota 2
June 13, 2019 17:00
Vitoria Otero about Team Anvorgesa: "We actually didn't train at all."
At StarLadder ImbaTV Dota 2 Minor we had a small talk with the manager of Team Anvorgesa - Vitoria Otero. She told us about the way the players came together, an atmosphere inside the team and future plans.
- How did you gather?
- They are five players, they are super friends. We are not like an organization. We don't have bootcamp, we don't have salary. We just like: "oh, there is an open qualifier, let's play it." They're having fun playing together, that is why they've gathered together.
- And how did they meet each other?
- K1 and Wisper were together in Infamous.Young. It was the second lineup of Infamous. So they've knew each other already. Chris Brown, K1 and Wisper are like the best cores in Peru. So they've just started playing together and having fun.
- Who is the team's captain?
- It's StingeR.
- Why he was chosen as a captain?
- StingeR is a super experienced player. He has already played for Infamous for a lot of time. And he was also a captain in that time. So if we had to choose someone to do calls and picks among others - it would be a little bit hard because they focus on playing their roles. While StingeR pays attention to other things in the game, so that's why we gave him this role.
- Do you have a coach?
- No, we don't.
- So you just practice as a team, right?
- We actually didn't train at all. This week we played one scrim.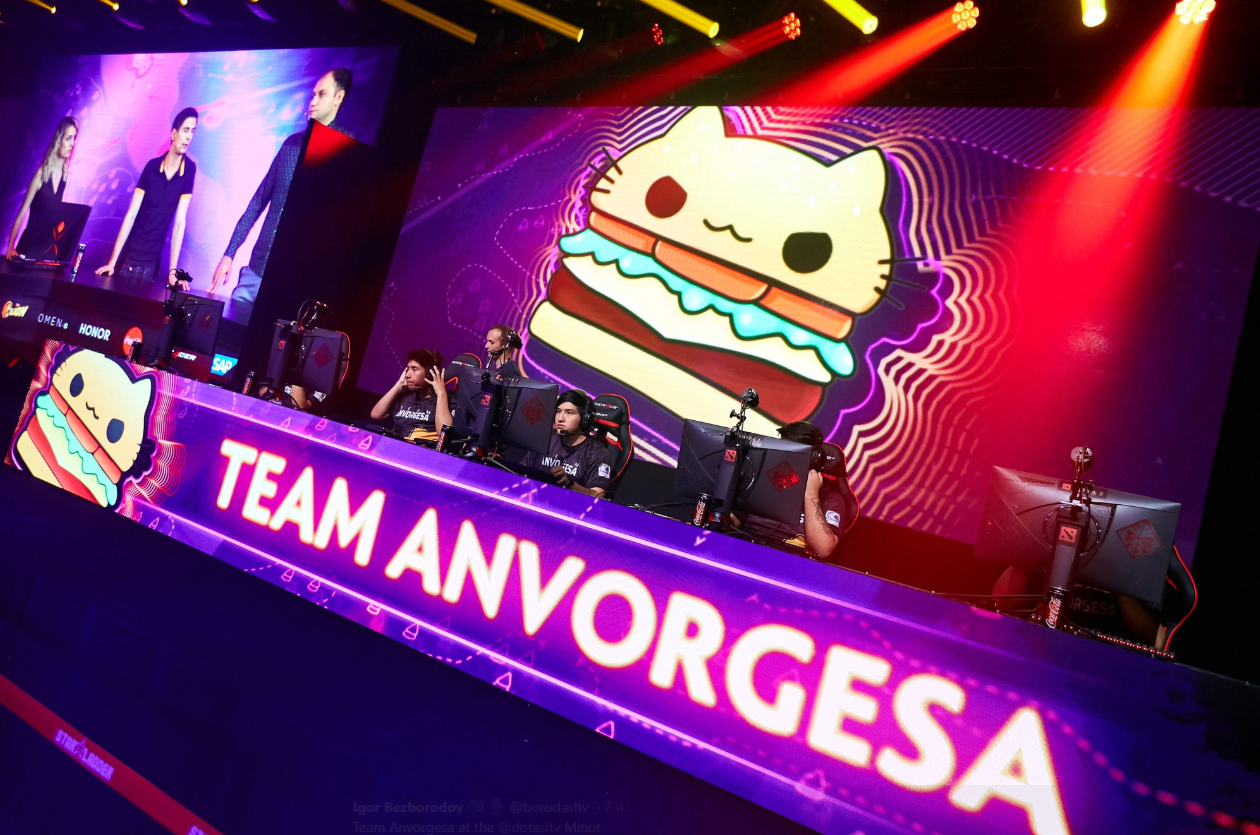 - Was it hard to make it through the closed qualifiers?
- We struggled a bit because of technical issues, because as I said we don't have an organization. So sometimes the player wasn't online and we didn't know why and he didn't answer. So this kind of things when you're not on the bootcamp - is super hard. In the open quals we had 4 players and our mid laner was missing, so we had to find him a stand-in. And after we won open quals our mid laner came and said: "Oh I want to play because you won this slot." And we agreed to play together anyway. And after that everything was okay, because they really understand each other.
- How do you think, who is now in top3 in your region?
- It's PaiN, they are better right now, I think they have a lot of chances to make it to TI. The second one would be us or Infamous. And the third one, it's hard to tell.
- You mentioned that you didn't have a bootcamp, but how you were preparing for the tournament?
- We didn't prepare. That's our preparation.
- So you first ever bootcamp was when you came to Kyiv?
- It was in Croatia, but we had other two supports then, one of them was a Brazilian. The communication wasn't really well. We had a lot of issues and he decided to leave the team. But now all the players speak the same language and understand each other very well, so it doesn't matter if we don't scrim.
- And who is your toughest rival on Minor?
- NiP.
- What are your plans for the future?
- That's a good question. Me, as a manager, my goals are to keep them together. I will do anything to keep them together. But the goal is probably to find an organisation that can help us. Maybe not in Peru, maybe some foreign, maybe NA or EU.
- Do your plans depend on your result on the Minor?
- It depends, because they are really emotional. If we lose, they can disband because we don't have contracts, or anything that puts us together. And other teams can just come to us and grab some of our players. So this is a bit hard to them to be together. So it depends. If we have good results - they will stay together.
You can watch the broadcast of the StarLadder ImbaTV Dota 2 Minor on live.starladder.com.
Follow us for more content and updates at: